Southern New England - Knife Making 101 with Forged in Fire Champion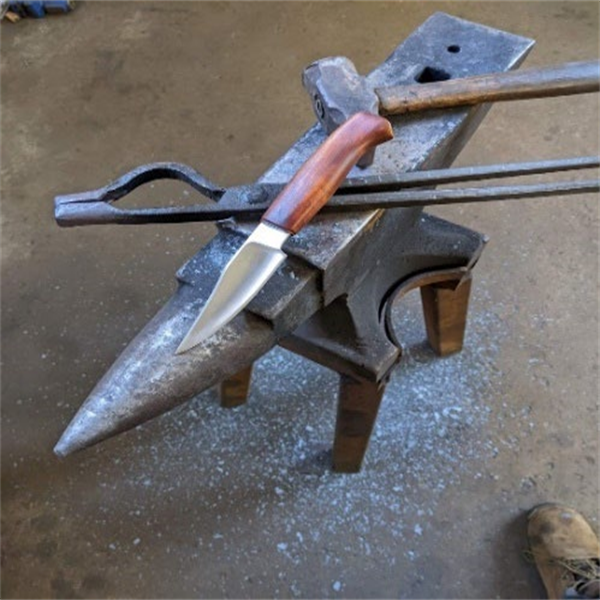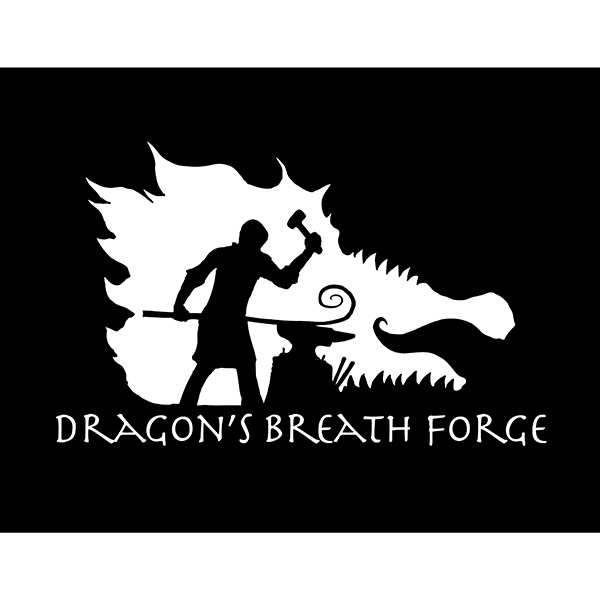 Saturday, March 25, 2023 - Sunday, March 26, 2023
Wolcott, CT
Registration is closed. Contact Katie Barry for more information.
Please join us at Dragon's Breath Forge for a 2-day, "knife making 101" class. During this limited attendance, PMA members-only class, you will cut into the basics of forging, grinding and heat treating a hidden tang knife (pictured right).
Students will learn hand forging, including heat control, hammer control and basic forging theory. The forged blade will be further refined by hand grinding to prepare it for heat treating. After heat treating, the blades will be finished, ground and prepared for handles. A wood handle will then be shaped and attached before the knives are finished and sharpened.
Download the meeting notice for more information and to register by mail.
Learn from "Forged in Fire" Champion, Matthew Parkinson
Matt is the first episode winner from the show "Forged in Fire" (2015) and returned to the show to place 2nd in the Champions round in 2016. He graduated from the Manufacturing Engineering Program at Vinal R.V.T.S and started his own business, MP Ironworks, in 1998 making ironwork, swords and knives. In 2005 he joined his business partners in opening Falling Hammer Productions LLC, now known as Dragon's Breath Forge. Matt is a Journeyman Smith with the American Bladesmith Society and is the Vice President of the Connecticut Blacksmiths Guild.
EVENT DETAILS
AGENDA
Saturday, March 25, 9:00 a.m. - 4:00 p.m. ET – Forge blades for hidden tang knives, profile and rough grind blades, heat treat blades (temper overnight)

Sunday, March 26, 9:00 a.m. - 4:00 p.m. ET – Finish, grind and polish blades, fit wood block for handle, shape handles, assemble and sharpen knives.
LOCATION
REGISTRATION INFORMATION
For more information, contact Katie Barry. To register over the phone, contact Randy Kish at 216-901-8800 x144.