Tennessee Tech Dept.of Mfg. and Engineering Open House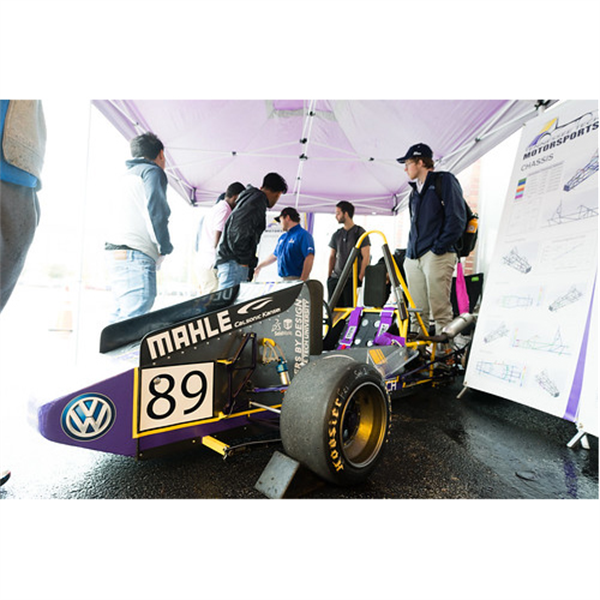 Thursday, November 2, 2023
Join the PMA Tennessee District for an open house at the Tennessee Tech University (TTU) to learn about how the institute is creating the next generation of manufacturers and engineers to lead our industry.
The open house will include a presentation about TTU's engineering program, which provides an opportunity to learn about potential interns and how they can help your company while gaining real-world experience. In addition, we will view the progress of the mechatronics and renewable energy concentration, which includes undergraduate research projects that compete in national and global competitions.
About the Department of Manufacturing and Engineering Technology
The Department of Manufacturing and Engineering Technology strives to keep the curriculum up-to-date, incorporating new technological developments as they occur. Besides 18 credit hours for a minor in Business, the department offers introduction to manufacturing engineering to include conventional manufacturing processes such as metal machining, welding technology, foundry technology, sheetmetal work, maintenance technology, etc. Moreover, the department offers courses in high-tech areas such as computer-aided design, computer numerical controlled machining, applied electricity and electronics, industrial electronics, programmable logic controllers and process control, applied mechatronics, and industrial automation and robotics. The Industrial Engineering Courses, including Industrial Safety, Methods Design, Lean Six Sigma, Manufacturing Cost Estimating, Plant Layout and Material Handling, and Industrial Supervision, enable the Manufacturing and Engineering Technology graduates to achieve the competencies required to apply the latest technological advances in a given field. A tour will showcase the program's new mechatronics automation equipment.

AGENDA
10:00 a.m. Registration/Welcome to TTU
10:10 a.m. Welcome from PMA - Tom Kelly
10:15 a.m. Welcome to TTU's Manufacturing and Engineering Technology program
10:20 a.m. Apprenticeships - Larry Dickens (NASG)
10:35 a.m. Women in Manufacturing – Suzanne Morrison (Hatch Stamping)
10:50 a.m. TTU Admissions
11:00 a.m. Lunch
11:45 a.m. Move to designated hands-on activities
12:00 p.m. Robotics
12:30 p.m. NASA Rover
1:00 p.m. Foundry
1:30 p.m. Formula Car
2:00 p.m. iMaker Space
2:30 p.m. Depart Campus

LOCATION
Tennessee Tech University
Roaden University Center
Multi-Purpose Room, 2nd Floor
1000 N. Dixie
Cookeville, TN 38505