Forming Our Future
Speakers
Alden Mills
Former Navy SEAL Platoon Commander, Co-founder/CEO of Perfect Fitness & Author , Perfect Fitness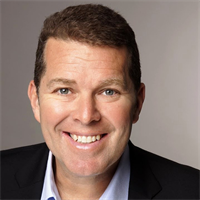 Alden Mills has more than 25 years of military and business leadership experience. He is a former Navy SEAL who has been awarded more than 40 patents, which have sold over 10 million products worldwide. Alden created five #1 ranked infomercials, and is the author of "Be Unstoppable: The 8 Essential Actions to Succeed at Anything." His next book, "Build Unstoppable Teams," is due out in early 2018.
The company he co-founded and led, Perfect Fitness (e.g. Perfect Pushup, Perfect Ab-Carver, etc.), gained national acclaim through Inc. Magazine as the fastest growing consumer-products business from 2007 to 2009, with an astounding 12,000%+ growth-rate, going from $500K to more than $63M in just three years.
Alden learned his mantra, "Success is a team sport," early in life as an uncoordinated, asthmatic who persevered to be a one-time Olympic rowing hopeful before going on to be a three-time #1 ranked Navy SEAL platoon commander. He applied his lessons learned in leading SEAL platoons to building and leading a hyper-growth company.
---
John Ratzenberger
Actor and Entrepreneur, John Ratzenberger's Made In America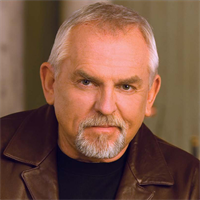 During more than three decades of movie-making and theatre, John Ratzenberger has enjoyed success as a screenwriter, director, producer and multi Emmy-nominated actor. He also is an accomplished entrepreneur and philanthropist.
John is well known for his role as Cliff Clavin on "Cheers", as well as his work in feature films, from major studio blockbusters like Superman, Star Wars: Episode V –The Empire Strikes Back and Ghandi to independent films like his hit The Woodcarver. In addition, animation has been a natural home to John's versatile vocal talents. He is the only actor to appear in every Pixar film. In all, John has acted in 38 major motion pictures and has written, directed or produced hundreds of television projects.
Regardless of his success in Hollywood, John's greatest passion has always been to shine a light on the importance of manufacturing and the trades in America and inspire the next generation of manual artists. John founded "Nuts Bolts and Thingamajigs" which offers tinkering camps to kids nationwide. He wrote the book, "We've Got it Made in America, A Common Man's Salute to an Uncommon Country" to honor the factory towns he visited throughout the country during five seasons on the Travel Channel show, "John Ratzenberger's Made in America."
He continues to travel the country meeting with businesses, associations, educators, unions, legislators and individuals all in an effort to reinvigorate trades training. He's testified to both the U.S. Senate and the U.S. House of Representatives on the industrial tsunami coming our way with the aging population of skilled workers and no one coming up to replace them. Recently, he was appointed to the President's Task Force on Apprenticeship Expansion with the mission of filling the skills trades gap in America.

---
Dave Andrea
Automotive Consultant, Plante & Moran, Plante & Moran, PLLC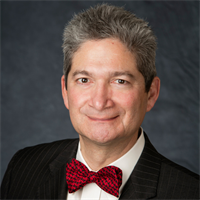 Dave Andrea is currently consulting for the Plante Moran Automotive Strategy Practice. He is the former executive vice president of research at the Center for Automotive Research (CAR). There, he was a member of CAR's executive management team with overall responsibility for CAR's research agenda including day-to-day management of research operations. Dave also served in a number of management, economist, and analyst positions during his 30 years in the automotive industry at the Original Equipment Suppliers Association (OESA), AutoPacific, Roney & Company, and CSM Worldwide. He holds a Bachelor of Science degree in Business Economics from Miami University and an MBA from the University of Michigan.
---
Leslie Boyd
Manager, CliftonLarsonAllen LLP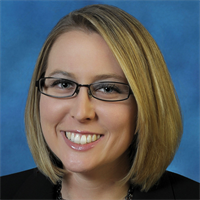 Leslie Boyd is a principal in CLA's manufacturing industry group and leader of the manufacturing industry for the Indianapolis office. Leslie has more than 10 years of experience in public accounting, specializing in tax services for multi-state and multinational C-Corporations, S-corporations, and partnerships. She also has significant experience with tax provision preparation (ASC 740) and documentation of uncertain tax issues and positions (FIN 48). Leslie also has experience working with companies with tax structuring of M&A transactions.
Leslie has been a speaker on several tax technical topics, including: teaching the firm's annual Tax Advisor Update; tax merger and acquisition topics; and tax credit and incentive areas.

---
John Guzik
Partner, The Franklin Partnership, LLP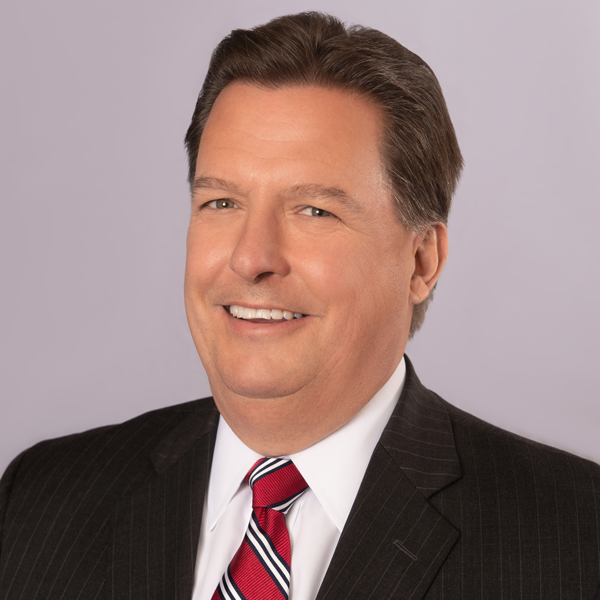 John Guzik is a founding partner of The Franklin Partnership, LLP, the bipartisan Washington, D.C.-based government relations firm that represents PMA's interests before Congress and the Administration.
John has nearly 30 years of Capitol Hill and campaign experience. Prior to The Franklin Partnership, John served as the chief of staff for Ways and Means Committee Chairman Dave Camp; the deputy executive director of the National Republican Congressional Committee, where he was the liaison with the House Republican Leadership; and a top political strategist and fundraiser for the former House Policy Committee Chairman.

---
Laurie Harbour
President & CEO, Harbour Results Inc.
Laurie Harbour is president and CEO of Harbour Results Inc. and a trusted advisor to the North American manufacturing industry. She utilizes her experience and the company's newest tool – Harbour IQ – to monitor, research and analyze the manufacturing value stream identifying strengths and weaknesses, gaps and risks, and business and operational opportunities to help the industry transform to be more successful in the global marketplace. Prior to joining Harbour Results, Laurie founded Harbour-Felax Group and was vice president and company officer at Harbour Consulting. She was responsible for development and management of The Harbour Report, the landmark study of labor efficiency for automotive OEMs. Laurie earned a BA from the University of Michigan-Dearborn in Operations Management and Human Resources.
---
Ron Kaminski
CEO and Founder, Culture Shoc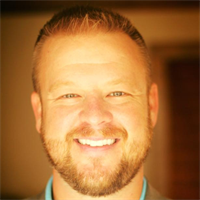 For 15 years, Ron Kaminski has helped companies build high-performance teams, with more than 1,000 sessions under his belt. An expert in workplace culture and leadership development, Ron focuses on getting companies better at Vision—company alignment; Traction—instilling discipline and accountability; and Healthy—cohesive leadership. Winner of the 2017 Northeast Ohio's Smart 50 Award, Ron has served as a board member of Entrepreneurs' Organization (EO) Cleveland Chapter, U.S. Central Chapter, and EO Global.
---
Mike Lipinski
Principal, Plante & Moran, PLLC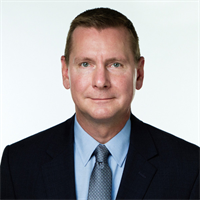 Mike Lipinski is a principal in the Cybersecurity practice at Plante Moran. He has spent 29 years in information technology, 20 plus of those focused on information security and risk. Mike has hands-on experience building, managing and maturing IT, information security, risk, governance, business continuity and privacy programs in his roles as CIO, CTO, and CISO. He also has worked with numerous clients across industries such as financial services, insurance, healthcare, pharma, automotive, manufacturing, government, aviation and energy to assess, design, build run and develop risk, IT governance, and information security programs. Mike is a frequent speaker at industry conferences and trade events and is published regularly in white papers, blogs, news and magazines.
---
Ross Manni
Plant Manager, Baldwin Technology Corp.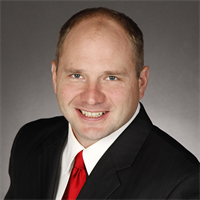 Ross Manni is the general manager for Baldwin Technology, located in western Wisconsin. Previously, he was the plant manager for Parker Hannifin's largest quick-coupling manufacturing plant, and he held that role for more than five years. Prior to Parker, he was a senior operations manager for Boston Scientific, and he held progressive leadership roles in operations, engineering, project management, EHS, and facilities and real estate for Andersen Windows and Donaldson Company. Ross has a Bachelor's of Science degree in Industrial Engineering from the University of Minnesota-Duluth, and an MBA from the University of Wisconsin-River Falls.

---
Omar Nashashibi
Partner, The Franklin Partnership, LLP
Omar Nashashibi is a founding partner of The Franklin Partnership, LLP, the bipartisan Washington, D.C.-based government relations firm that represents PMA's interests before Congress and the Administration.
Omar has nearly 20 years of experience working with policymakers, politicians and the media. Prior to The Franklin Partnership, Omar worked for the Office of Management and Budget. Earlier in his career, he served as a research assistant at the Institute for Public Accuracy, promoting policy to the media. In 1995, he began his career in Washington, D.C. covering congressional and agency hearings for a nationwide nonprofit publication
---
Paul Nathanson
Partner, Bracewell LLP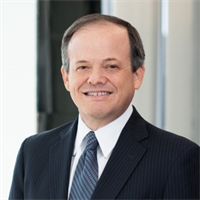 Paul Nathanson is a founding partner of the Policy Resolution Group at Bracewell, PMA's strategic communications firm.
Paul has more than 20 years of experience in strategic communications, with a focus on reputation management, message development and implementation, public policy analysis, media relations and strategic counseling services. His expertise helps clients formulate their arguments in persuasive ways and ensures that their views are heard and understood by target audiences, including Members of Congress, policymakers, the news media and the public.

---
Michael Robinet
Managing Director, IHS Automotive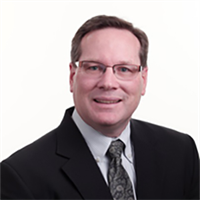 Michael Robinet became a managing director within the IHS Markit Automotive Consulting Practice in November 2011. Until late 2011, Michael served as the director of global vehicle forecasts for IHS Automotive from 1996. Areas of expertise include global vehicle production and capacity forecasting; future product program intelligence; platform consolidation and globalization trends; supplier business planning/transition; trade flow/sourcing strategies; and OEM footprint/logistics trends. Michael is a columnist for "Supplier Eye" in SAE's Automotive Engineering magazine. He earned a Bachelor's Degree in Economics and an MBA from the University of Windsor.
---
Alejandro Rodriguez
Country Manager - Mexico, Plante & Moran, PLLC
As a senior international business consultant and Mexico Country Manager for Plante Moran's Global Services Team, Alejandro helps clients explore, enter, establish and operate business ventures in Mexico, Latin America and South America. He has more than 15 years of experience in the U.S. and Mexican manufacturing industries, as well as involvement in a number of business start-ups for major U.S. corporations in Mexico. Alejandro's unique approach to cross-border business consulting is a result of his experience working for U.S. and Mexican companies and living on both sides of the border. He assists clients with site selection, incentive negotiation, financial and tax structuring, financial and operational due diligence, import/export issues, project management, strategic sourcing, cultural bridge building, and supply chain management. His consulting services have been instrumental in providing enormous savings and success for more than 80 companies entering and operating in the Mexican, Latin American and South American markets.
---
Michael Siegel
Managing Director, alliantgroup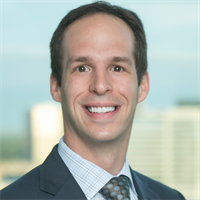 Based in alliantgroup's Houston office, Michael is a certified public accountant with 20 years of experience in accounting, tax and business consulting. As a national practice leader with alliantgroup's Manufacturing and Distribution Industry Practice, Michael is dedicated to helping U.S. businesses claim government-sponsored incentives, and has guided more than 1,000 companies' claims for the Research and Development (R&D) Tax Credit. As a direct result of his expertise in qualifying industrial production processes and activities, alliantgroup has successfully claimed more than $1 billion in R&D tax credits for U.S. manufacturing businesses.
---
Peter Ulintz
Director of Technical Training & Workforce Development, Precision Metalforming Association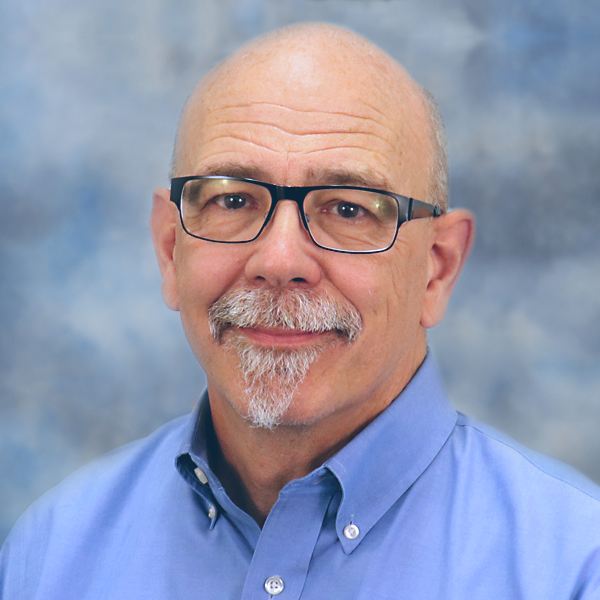 Peter has worked in the metal stamping and tool and die industries since 1978. He worked for Anchor Manufacturing Group in Cleveland, OH, for 28 years before becoming the technical training and workforce development director for PMA. His background includes tool and die making, tool engineering, process engineering, engineering management and product development. Peter speaks regularly at PMA seminars and conferences. He also is president of the North American Deep Drawing Research Group, and is a columnist for Tooling by Design in MetalForming magazine.
---
Shane Yount
Principal, Competitive Solutions Inc.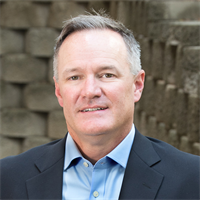 Shane A. Yount is a nationally recognized author, speaker and president of Competitive Solutions, Inc. (CSI), an international business transformation consulting firm that pioneered the acclaimed organizational development system known as Process Based Leadership®—a business transformation methodology designed to create a sustainable culture of clarity, connectivity and consistency through the use of non-negotiable business processes.
Shane began his career with Perdue Farms, Inc. Having performed such roles as front-line supervisor, operations manager, quality manager, director of human resources, and corporate continuous-improvement champion, Shane brings extensive experience in every aspect of organizational dynamics and effectiveness. Since 1991, he has led the offices of CSI in becoming one of the nation's most recognized business transformation consulting firms, working with such organizations as Michelin, Glaxo Smith Kline, Pfizer, Lockheed Martin, the Department of Defense and others.
He is the author of "Buried Alive: Digging out of the Management Dumpster," "Leaving Your Leadership Legacy," and "Leading Your Business Forward: Aligning Goals, People, and Systems for Sustainable Success."
---
---
Sponsorship Information