PMA EDUCATIONAL FOUNDATION 50/50 RAFFLE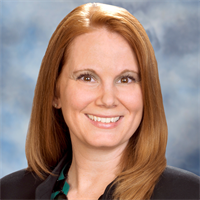 Nichol Lopriore
Executive Director, PMAEF; Director of Workforce Development
(216) 901-8800
2020's Educational Foundation 50/50 Raffle has concluded.
Want to win up to $10,000 and support a great cause?
The Precision Metalforming Association Educational Foundation (PMAEF) is conducting a 50/50 raffle. No more than 200 tickets at $100 each will be sold, meaning you have a 1 in 200 chance of winning!
Proceeds will benefit PMAEF, whose mission is: "to enhance the supply of skilled workers by supporting and developing training and education programs and by improving the public image and awareness of careers in metalforming."
Tickets go on sale July 15, 2020 and will be sold through November 18, 2020. Subject to availability, entrants 18 and older may purchase multiple tickets and need not be present to win.