Webinars
PMA delivers virtual learning opportunities each month that cover a wide range of topics related to industry statistics and benchmarking, professional development, legal and regulatory updates, technical training and more.
These sessions are hosted by knowledge experts who have extensive experience in their related fields and have been carefully selected to supply you with timely, thorough and thought-provoking information specifically related to the manufacturing industry.
What's Next?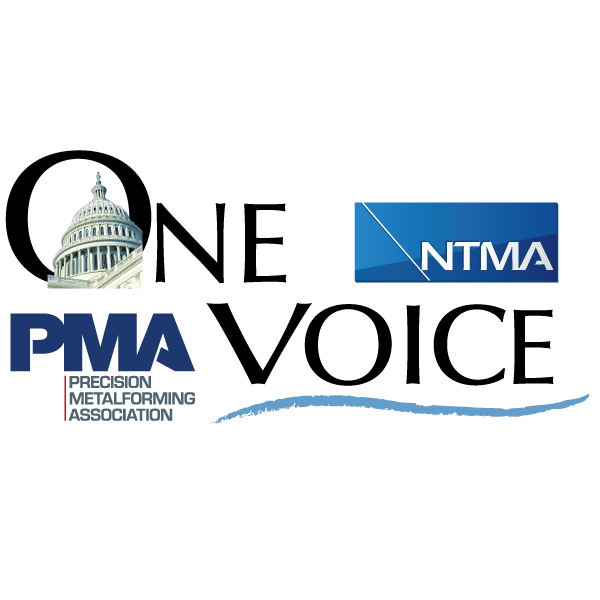 One Voice in Washington: COVID-Relief Bill Status
FRI, MAR 12 2021
Webinar
As Congress races to finish a $1.9 trillion COVID-relief package ahead of unemployment insurance expiring, PMA and NTMA's One Voice team in Washington, D.C., will provide a status update on the legislation championed by President Biden. This brief session will focus on the COVID bill on Capitol Hill and next steps.
---
Upcoming Events
Don't miss these upcoming events!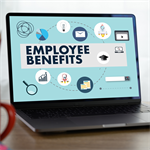 Aligning Benefits Strategy With Business Strategy
WED, APR 7 2021
Webinar | 2:00-3:00 PM ET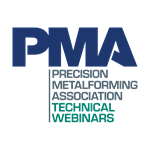 Press Maintenance and Troubleshooting Virtual Seminar
TUE, APR 13 2021
Virtual Seminar | 12:00 - 3:30 p.m. ET
Made in USA: Is It Really?
WED, APR 21 2021
Webinar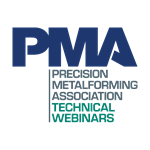 Introduction to Metalforming Processes Webinar
THU, APR 22 2021
Webinar | 1:00 - 2:30 P.M. ET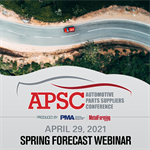 APSC Spring Forecast Webinar
THU, APR 29 2021
Webinar | 1:00-3:10: p.m. ET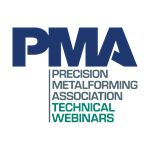 Problem-Solving Methodology for Progressive Dies Virtual Seminar
THU, MAY 13 2021
Virtual Seminar | 12:00 - 3:30 p.m. ET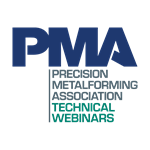 Estimating Metal Stamping Dies Virtual Seminar
THU, JUN 3 2021
Virtual Seminar | 12:00 - 3:30 p.m. ET