Webinars
PMA delivers virtual learning opportunities each month that cover a wide range of topics related to industry statistics and benchmarking, professional development, legal and regulatory updates, technical training and more.
These sessions are hosted by knowledge experts who have extensive experience in their related fields and have been carefully selected to supply you with timely, thorough and thought-provoking information specifically related to the manufacturing industry.
What's Next?
Weekly COVID-19 Update With One Voice
FRI, MAY 29 2020
Webinar
Each Friday at noon ET, PMA and NTMA's One Voice advocacy team in Washington, D.C.—The Franklin Partnership and Policy Resolution Group at Bracewell—will provide an update on government actions taken in response to COVID-19.
---
Upcoming Events
Don't miss these upcoming events!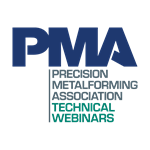 Reducing the Cost of Die Repair and Maintenance
THU, JUN 11 2020
Webinar: 1:00 – 2:30 p.m. ET
COVID-19 Update With One Voice
FRI, JUN 12 2020
Webinar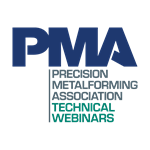 Die Improvements to Ease Maintenance
THU, JUN 18 2020
Webinar: 1:00 – 2:30 p.m. ET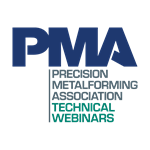 The Impact of Sheet Metal Type on Die Maintenance Costs
THU, JUN 25 2020
Webinar: 1:00 – 2:30 p.m. ET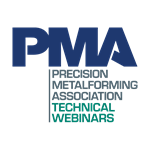 Fundamentals of High-Speed Stamping Presses Webinar
THU, JUL 16 2020
Webinar| 1:00 - 2:30 p.m. ET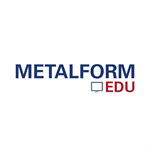 METALFORM EDU: New Reporting and Analytics
WED, JUL 22 2020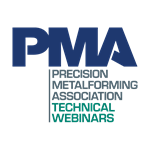 Maximizing the Performance of High-Speed Stamping Processes Webinar
THU, JUL 23 2020
Webinar | 1:00 - 2:30 p.m. ET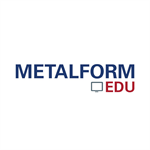 Best Practices from PMA Members Using METALFORM EDU
WED, AUG 26 2020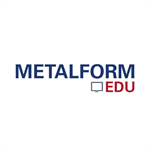 HR Managers Focus – How to Leverage METALFORM EDU
MON, SEP 21 2020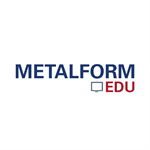 Planning for a Successful 2021 with METALFORM EDU
WED, OCT 21 2020