Webinars
PMA delivers virtual learning opportunities each month that cover a wide range of topics related to industry statistics and benchmarking, professional development, legal and regulatory updates, technical training and more.
These sessions are hosted by knowledge experts who have extensive experience in their related fields and have been carefully selected to supply you with timely, thorough and thought-provoking information specifically related to the manufacturing industry.
What's Next?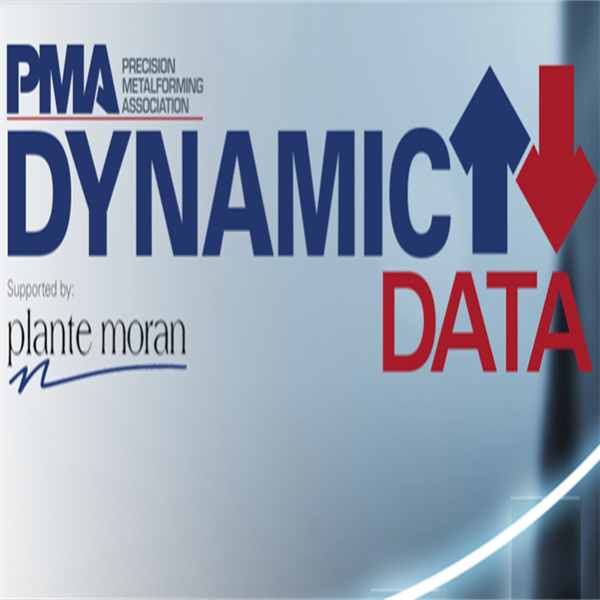 Driving Business Results with Dynamic Data
WED, DEC 2 2020
Webinar
Access to competitive and market intelligence can help you shift from status quo to best in class. Do you have the right insights? Plante Moran will demonstrate how PMA's benchmarking database (Dynamic Data) can help you make informed, data-driven and strategic business decisions. This presentation will focus on insights drawn from the 2020 Financial and Operational Dynamic Data Benchmarking Surveys
---
Upcoming Events
Don't miss these upcoming events!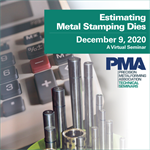 Estimating Metal Stamping Dies Virtual Seminar
WED, DEC 9 2020
Virtual Seminar | 12:00 - 3:30 p.m. ET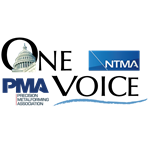 COVID-19 Update With One Voice
FRI, DEC 11 2020
Webinar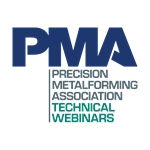 Fundamentals of Vacuum Heat Treating webinar
WED, DEC 16 2020
Webinar | 1:00 - 2:00 P.M. ET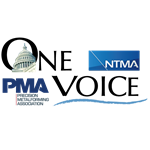 COVID-19 Update With One Voice
FRI, JAN 15 2021
Webinar