Webinars
PMA delivers virtual learning opportunities each month that cover a wide range of topics related to industry statistics and benchmarking, professional development, legal and regulatory updates, technical training and more.
These sessions are hosted by knowledge experts who have extensive experience in their related fields and have been carefully selected to supply you with timely, thorough and thought-provoking information specifically related to the manufacturing industry.
What's Next?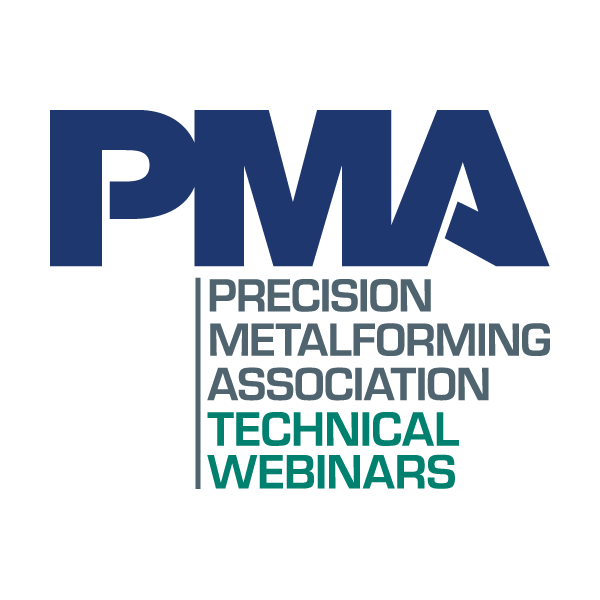 Fundamentals of High-Speed Stamping Presses Webinar
THU, JUL 16 2020
Webinar | 1:00 - 2:30 p.m. ET
High-speed stamping presses can operate at 2000 strokes/min. and more. At these productions speeds, dynamic forces and thermal influences dramatically affect the stamping process. This webinar examines mechanisms to counteract these influences and explains why these types of presses are more precise than conventional stamping presses.
If you are not attending, but need to register others.

---
Upcoming Events
Don't miss these upcoming events!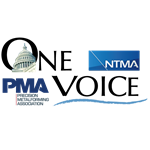 COVID-19 Update With One Voice
FRI, JUL 17 2020
Webinar
Federated Insurance Webinar: Cannabis in the Workplace
TUE, JUL 21 2020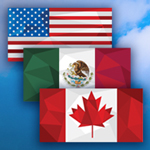 Making the Transition From NAFTA to USMCA, What You Need to Know
WED, JUL 22 2020
Webinar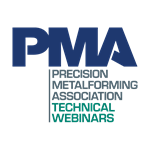 Maximizing the Performance of High-Speed Stamping Processes Webinar
WED, JUL 29 2020
Webinar | 1:00 - 2:30 p.m. ET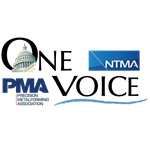 COVID-19 Update With One Voice
FRI, JUL 31 2020
Webinar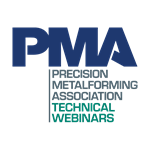 The Impact of Sheet Metal Properties on Die Design
TUE, AUG 4 2020
Webinar | 1:00 - 2:30 p.m. ET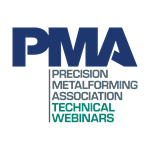 The Impact of Press Technology on Die Design
THU, AUG 6 2020
Webinar | 1:00 - 2:30 p.m. ET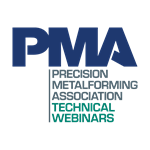 Processing Parts for Progressive Dies PART 1
TUE, AUG 18 2020
Webinar | 1:00 - 2:30 p.m. ET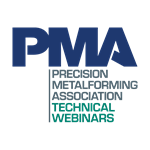 Processing Parts for Progressive Dies PART 2
THU, AUG 20 2020
Webinar | 1:00 - 2:30 p.m. ET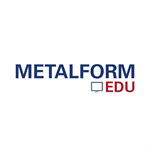 METALFORM EDU: New Reporting and Analytics
WED, AUG 26 2020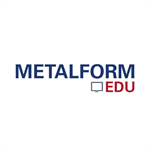 HR Managers Focus – How to Leverage METALFORM EDU
MON, SEP 21 2020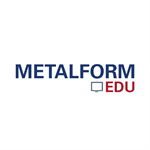 Planning for a Successful 2021 with METALFORM EDU
WED, OCT 21 2020