East Michigan
Metalforming companies in and around Detroit, Michigan.
The Precision Metalforming Association (PMA) East Michigan District has an active base of metalforming company members in and around Detroit, Michigan.  The district programs offer excellent opportunities for you to network locally, build useful business relationships and expand professional expertise.
Since 2009, both the East and West Michigan Districts have maintained an alliance with MIOSHA. The formal alliance is designed to raise awareness of MIOSHA's rulemaking and enforcement initiatives, provide training and education, and enhance communication and outreach related to worker protection, particularly within the metalforming industry.
If you are interested in any of the PMA East Michigan District programs, or would like to volunteer, please contact Ms. Anna Krzak, District Administrator .
Subscribe to our event notices
---
What's Next?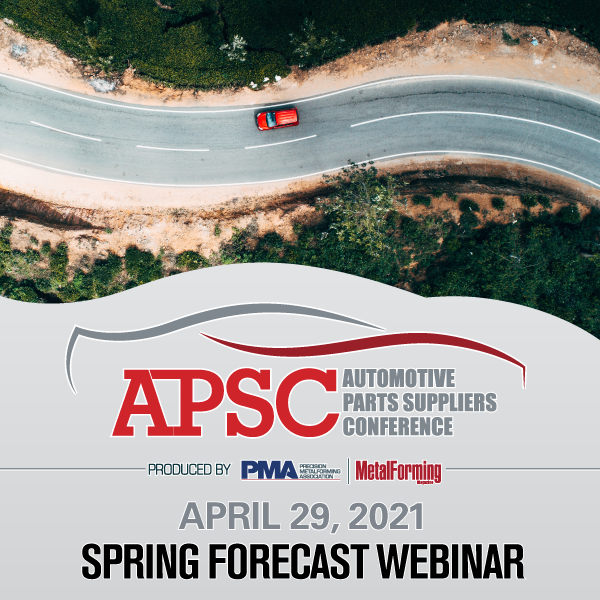 APSC Spring Forecast Webinar
THU, APR 29 2021
Webinar | 1:00-3:10 p.m. ET
With the Automotive Parts Suppliers Conference (APSC) rescheduled to October 20-21 in Detroit, PMA has included this webinar with APSC's registration to provide timely and important information about the automotive industry.
If you are not attending, but need to register others.

---