Die Maintenance and Troubleshooting Seminar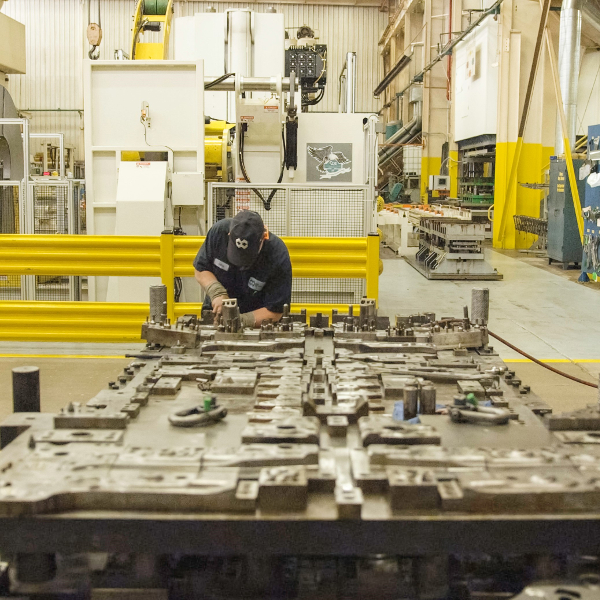 Tuesday, February 19, 2019 - Wednesday, February 20, 2019
Greenville, SC
EVENT DETAILS
PMA's two-day Die Maintenance Seminar offers a great lineup of topics presented by well-respected industry experts.
Topics include:
Types of maintenance programs and their effectiveness
Impact that press selection and press maintenance have on die-maintenance cost
Importance of proper cutting clearance, tool steel selection and heat-treating practices to optimize die life and machine uptime
Improper die-setting practices that can damage dies and presses, and produce inconsistent part quality
Data-driven approach for solving problems in the press shop
Questions
Is there really a difference between die maintenance and die repair?
Can my die designs be improved to ease maintenance on the shop floor?
Is there a systematic way to select tool steels and heat treatments to improve die life?
How can I reduce cutting, punching and forming problems in my dies?
What role does the stamping press play in die-maintenance problems?
What are the proper procedures for die welding?
Attendees will learn answers to these questions as well as solutions and troubleshooting techniques for actual die-maintenance issues.
Do you have a difficult die-maintenance problem? Why not discuss it with our expert presenters?
Speaker
Peter Ulintz, Technical Director, Precision Metalforming Association
Ed Tarney, Principal Metallurgist, ET Metallurgical LLC
Berth Nilsson, Product Manager-Welding, Uddeholm AB
Jason Burton, Product Applications Manager, Moeller Precision Tool
EVENT SPONSOR
AGENDA
Tuesday, February 19, 2019
7:30 a.m. Breakfast
8:00 a.m. Presentations
12:00 p.m. Lunch
1:00 p.m. Presentations
4:30 p.m. Adjourn
5:00 p.m. – 6:00 p.m. Reception with presenters
Wednesday, February 20, 2019
7:30 a.m. Breakfast
8:00 a.m. Presentations
12:00 p.m. Lunch
1:00 p.m. Presentations
2:30 p.m. Q&A / Discussion
3:00 p.m. Adjourn
SEMINAR LOCATION AND HOTEL ACCOMMODATIONS
Crowne Plaza Hotel
851 Congaree Rd.
Greenville, SC 29607
864-297-6300
Reserve your room online or call the hotel reservation line at 877-834-3613. Reference PMA Precision Metalforming Association (Group Code: PM1) to receive the group rate of $129 per night (plus tax). The PMA group rate is available through February 5, 2019. Reservations made after this date are subject to availability at the hotel's prevailing rates.
Hotel provides complimentary shuttle service to and from the Greenville Spartanburg Airport (GSP). Please make arrangements with the hotel for your pick-up. Hotel also offers free self-parking and Wi-Fi.
REGISTRATION INFORMATION
Register early by January 21, 2019 and save $100!
$499 PMA Members
$699 Nonmembers
After January 21, 2019
$599 PMA Members
$799 Nonmembers
For more information or to register over the phone, please contact Marianne Sichi at 216-901-8800.