Education and Events
PMA delivers year round industry events, conferences and educational programs that offer invaluable networking opportunities and information to help you grow your business and maximize profitability. By attending these powerful programs, you will deepen your skill sets, expand your professional network, broaden your engagement between industry peers and transform your business.
Signature Events

Technical Programming

Roundtables

Webinars

Workforce Development
---
What's Next?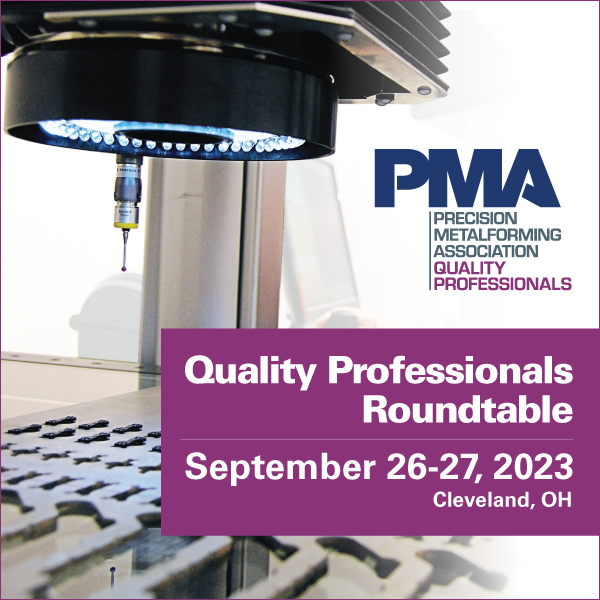 Quality Roundtable 2023
TUE, SEP 26 2023 — WED, SEP 27 2023
Cleveland, OH & Virtual
Join us for PMA's Quality Professionals Roundtable! Attendees will have the opportunity to exchange views, share experiences, discuss new quality system requirements and methodologies with peers, establish relationships and receive information on new quality standards and technology.
If you are not attending, but need to register others.

---
Upcoming Events
Don't miss these upcoming events!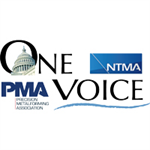 One Voice in Washington: Public Policy Update
FRI, OCT 6 2023
Webinar | 12:00-12:30 p.m. ET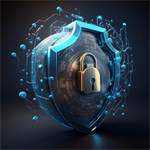 Bridging the Gap Between Cybersecurity and Cyber Insurance
TUE, OCT 10 2023
Webinar | 2:00 p.m.- 3:00 p.m. ET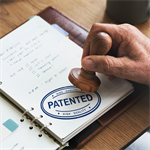 A Potpourri of Intellectual Property
TUE, OCT 17 2023
Webinar | 2:00 p.m.- 3:00 p.m. ET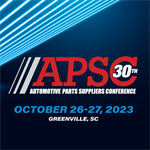 Automotive Parts Suppliers Conference 2023
THU, OCT 26 2023 - FRI, OCT 27 2023
Greenville, SC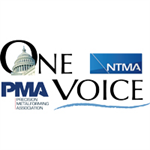 One Voice in Washington: Public Policy Update
FRI, NOV 3 2023
Webinar | 12:00-12:30 p.m. ET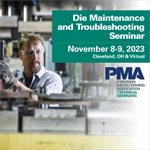 Die Maintenance and Troubleshooting Seminar
WED, NOV 8 2023 - THU, NOV 9 2023
Cleveland, OH & Virtual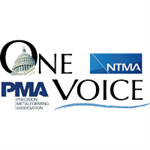 One Voice in Washington: Public Policy Update
FRI, DEC 1 2023
Webinar | 12:00-12:30 p.m. ET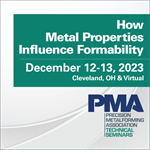 Steel, Aluminum and Stainless Steel: How Metal Properties Influence Formability Seminar
TUE, DEC 12 2023 - WED, DEC 13 2023
Cleveland, OH & Virtual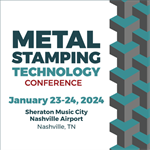 Metal Stamping Technology Conference
MON, JAN 22 2024 - WED, JAN 24 2024
Nashville, TN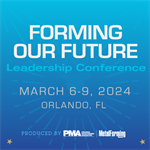 Forming Our Future 2024
WED, MAR 6 2024 - SAT, MAR 9 2024
Orlando, FL