Stamping Higher-Strength Steel Seminar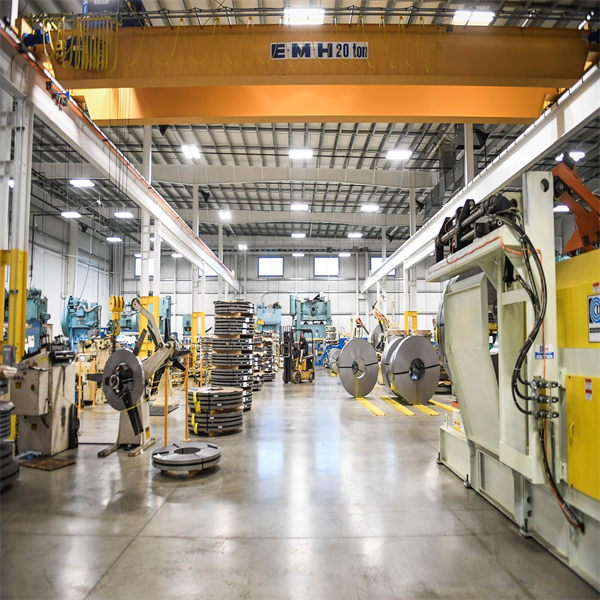 Tuesday, December 3, 2019 - Wednesday, December 4, 2019
Detroit, MI
Join PMA for this two- day seminar to understand key topics for dealing with higher-strength steels.
Featured Presenters
Bob Anderson, Product Specialist Sr. Sales Engineer, Tower Metalworking Fluids
Ethan Dahlke, PVD Process Engineer, IBC Coatings Technologies Inc.
Chris Fletcher, Sales & Marketing Manager, Tower Metalworking Fluids
Jeff Gerken, Mechanical Engineering Manager, Automatic Feed Company
Danny Schaeffler, President, Engineering Quality Solutions, Inc.
Peter Ulintz, Technical Director, Precision Metalforming Association
Event Details
Key topics:
• The origin and effect of elastic and plastic stress (force) and strain (deformation)
• The effect that different mechanical properties have on different forming modes
• Corrective measures for springback, dimensional variation, heat and friction that increase as yield strength increases
• Proper pressroom equipment selection
• Die-design guidelines and pitfalls to avoid
• Special process considerations for correcting coil defects and managing springback
• Applying the science of lubrication to your advantage
• Using data to drive lubricant decisions
• Tool steel and surface coating technologies
Who Should Attend
• Product design engineers
• Process design engineers
• Tool tryout personnel
• Prototype shop personnel
• Tooling personnel
• Part designers
• Steel buyers
• Die designers and makers and development engineers
• Process improvement teams
• Metallurgists
• Quality control personnel
• Production personnel
• Management
• OEMs
• Steel suppliers

Schedule at a Glance
Tuesday, December 3, 2019
7:30 a.m. Registration Check-in/Breakfast
8:00 a.m. Presentations
12:00 p.m. Lunch
1:00 p.m. Presentations
4:30 p.m. Adjourn
5:00 p.m. – 6:00 p.m. Reception with presenters

Wednesday, December 4, 2019
7:30 a.m. Breakfast
8:00 a.m. Presentations
11:30 a.m. Lunch
12:15 p.m. Presentations
2:30 p.m. Adjourn
Note: Breakfast, lunch and reception are included with your registration.
Seminar Location and Hotel Accommodations
Detroit Metro Airport Marriott
30559 Flynn Dr.
Romulus, MI 48174
734-719-7555
Reserve your room online or call the Marriott reservation line at 800-228-9290 and reference PMA Seminar to receive the special rate of $139 plus tax. PMA rate is available through November 18, 2019. Reservations made after this date are subject to availability at the hotel's prevailing rates. The hotel provides complimentary shuttle to and from the Detroit Metro Wayne County Airport (DTW) and offers free self-parking and internet in guest rooms.
Registration Information
Register early by November 18, 2019 and save $100!
Member price $499
Nonmember $699

After November 18, 2019
Member price $599
Nonmember $799
To register by phone, call Marianne Sichi at 216-901-8800 ext. 150.

Please let us know if you require any special arrangements or accommodations. PMA reserves the right to amend the program should circumstances warrant such action. In the event of course cancellation, PMA will notify you within seven days of the program date, and will refund registration fees. Liability for course cancellation is specifically limited to the amount of registration fees and excludes any incidental or consequential damages. Individual cancellations must be made in writing. Registration fees are nonrefundable for cancellations received less than seven days prior to the program. Substitutions are welcome at any time.