Annual Safety Conference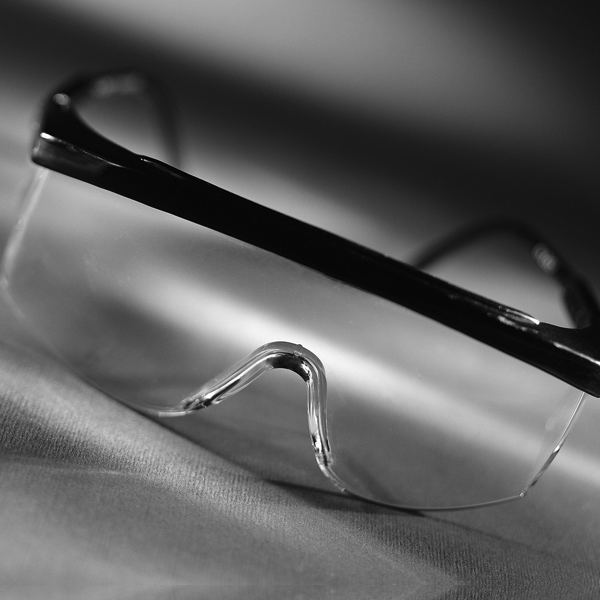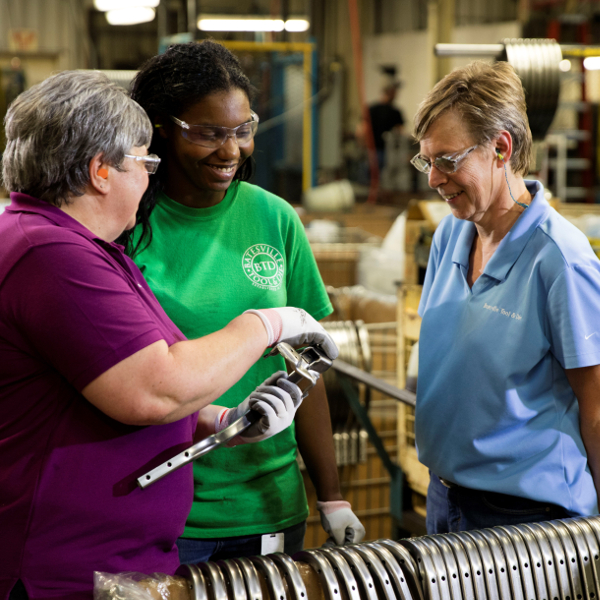 Tuesday, October 10, 2017 - Wednesday, October 11, 2017
Louisville, KY
EVENT DETAILS
Learn how to create and sustain a safe workplace environment at Precision Metalforming Association's Annual Safety Conference. Attendees will hear from two keynote presentations during the conference and will learn information on the latest OSHA developments, regulations, techniques and technology for the metalforming industry as well as current drug-use trends and recognition.
AGENDA
Tuesday, October 10
8:00 a.m. Check-in/breakfast
8:30 a.m. Welcome remarks
8:45 a.m. Keynote: Slips, Trips and Falls—Robin Maples, Safety Consultant II, Kentucky OSHA
According to the Bureau of Labor Statistics, slips, trips and falls cause the majority of general industry workplace accidents and cost employers billions of dollars each year in lost productivity and business. The good news is that OSHA believes many of these injuries can be prevented by following existing regulations and recommended safe work practices.
10:00 a.m. The Industrial Internet of Things (IIoT)—Will Healy III, Balluff
Will gives you a glimpse into the future as the Internet of Things emerges. Learn how safety may be improved and what new challenges may arise. Learn the key benefits, flexibility, efficiency and visibility and how to proactively act upon the real-time information and insight within your manufacturing process.
11:15 a.m. Track presentations
A. OSHA Recordkeeping—Pat McCon, Zurich Services Corp.
The recent changes to OSHA's recordkeeping requirements may not be as onerous as they first appear. Pat discusses the new requirements, who must comply, how the data will be used and other issues addressed by this rule.
B. Press Maintenance: A New Approach to an Old Problem—Jeff Fredline, C+C Press Repair, LLC
As manufacturing has evolved, so has the need for updated maintenance procedures and record keeping. This presentation will discuss methods to make your press maintenance lean by reducing costs, while at the same time increasing overall effectiveness. We will examine how to use the existing press systems such as tonnage monitors, brake monitors, lubrication systems and die protection as effective tools to monitor the overall condition of the machine. We will look at how electronic monitoring provides markers that trigger further mechanical inspection. Details of the inspection process and methods of data tracking for each press and workcell will be reviewed.
12:15 p.m. Lunch
1:15 p.m. Track presentations
A. Benefits of a Mock OSHA Safety Inspections—Ron Pitcher, Pitcher Insurance
Learn the benefits of performing a comprehensive mock inspection of your operations to determine if violations exist that will result in citations and recommendations for corrective action.
B. Robot Safety and Pressroom Integration—Dean Phillips, LINK Systems
Protecting the area where robots and humans share the space is key to safe operations. Learn how to avoid problems when operators work around presses with robots. Dean will cover the challenges, applications, types of work and different safety concerns.

2:30 p.m. Depart for Louisville Slugger Factory - Manufacturing at Bat Tour
Take part in a tour of the Louisville Slugger Museum & Factory. See firsthand how their bats are made with the same pride and care since 1884. See how they have incorporated new technologies into a century old process and also important safety principals in practice. Smell the wood, watch the wood chips go flying and hear great stories and the history of Louisville Slugger bats.
4:30 p.m. Return to hotel
5:00 p.m. Networking reception
6:00 p.m. Adjourn
Wednesday, October 11
8:00 a.m. Breakfast
8:30 a.m. Keynote: Drug Trends and Recognition—Adam Argullin, Drug Recognition Expert
Adam delivers a powerful high-energy presentation giving you a look at the harmful effects of various drugs. Adam is a seasoned police officer for over 14 years including special training with the FBI NKY Safe Streets Task Force, working undercover on a narcotics unit. In 2015 he was named officer of the year by the Kentucky D.A.R.E Association. Adam draws all his experience to deliver a dynamic drug trend and recognition presentation.
10:00 a.m. Track presentations
A. Machine Safeguarding Part I—Roger Harrison, Rockford Systems
Because OSHA regulations on this subject are often vague and outdated, ANSI standards provide more current details on how to select and use safeguarding to protect people who operate and work around machinery. Roger will review the safety equipment found in the 24 different ANSI B11 Series of Safety Standards. Featured will be guards, devices, distance, location and opening—the five primary methods of protection found in ANSI B11.19, the safeguarding methods standard.
B. Safer Solvents Throughout the Industry—Joe McChesny, KYZEN
Keep your production running smooth. This presentation will cover the changes in government regulations to ensure manufacturers meet their quality standards with required environmental compliance and worker safety.
11:15 a.m. Track presentations
A. Machine Safeguarding Part II—Roger Harrison, Rockford Systems
Because OSHA regulations on this subject are often vague and outdated, ANSI standards provide more current details on how to select and use safeguarding to protect people who operate and work around machinery. Roger will review the safety equipment found in the 24 different ANSI B11 Series of Safety Standards. Featured will be guards, devices, distance, location and opening—the five primary methods of protection found in ANSI B11.19, the safeguarding methods standard.
B. Gas Spring Safety—Jim Glynn, Special Springs, LLC
How do you know if a spring is good and still has the initial pressure? Jim will cover the dangers to avoid and the proper and safest way to inspect a gas spring. He will also review the trends in gas spring global safety standards.
12:15 p.m. Lunch
1:15 p.m. Facilitated Industry Safety Discussion—Peter Ulintz, Technical Director, PMA
2:15 p.m. Adjourn
SEMINAR LOCATION & HOTEL ACCOMMODATIONS
Crowne Plaza Louisville Hotel
830 Phillips Lane
Louisville, KY 40209
Reserve your room online or call the hotel reservation line at 888-233-9527 and reference Precision Metalforming Association (PMA) to receive the room rate of $119 per night plus tax. This rate is available through September 23, 2017. Reservations made after this date are subject to availability at the hotel's prevailing rates.
Hotel offers complimentary internet, self-parking and 24-hour shuttle service to and from the Louisville International Airport.

SPEAKERS
Robin Maples, Safety Consultant II, Kentucky OSHA
Robin is a senior safety consultant with the Kentucky Labor Cabinet, Division of Education and Training. She has been with the Cabinet since 2008. Her duties as a KYOSH consultant include visiting industrial and construction work sites to assist employers with hazard identification and correction; as well as conducting training courses. Robin holds a bachelor's degree in Psychology from Transylvania University and is currently working towards obtaining a Construction Safety and Health Technician certification (CHST).
Adam Argullin, Drug Recognition Expert Instructor

Adam began his career in law enforcement as a police officer in 2001. Once he joined the Florence Police Department, he immersed himself in narcotics investigation, working undercover with the FBI and serving with the Safe Streets Task Force. Adam also earned certification as a defensive tactics, DARE, drug recognition expert and general KLEC instructor. Now, as an officer in the Community Resource Unit, Adam is combining his fervor for law enforcement and education and his first love of music into a dynamic presentation package for schools and community groups.
Will Healy III, Strategic Marketing Manager-Welding & Stamping, Balluff
Will is the strategic marketing manager at Balluff Inc., located in Florence, KY, and is passionate about finding technologies that can make life easier for engineers, technicians and management. He loves to share with manufacturers, integrators, machine builders and students how new technologies can improve their competitive position in the global market. Will graduated from Purdue University with a degree in Mechanical Engineering and has been sharing his passion for automation for more than 10 years in a variety of industries including assembly, welding and stamping. He is published and quoted in various trade magazines and has presented at a variety of industry conferences.
Ron Pitcher, President, Pitcher Insurance Agency, Inc.

Pitcher Insurance has been the sponsor of the PMA Safety Award of Excellence and specializes in risk management and insurance for the metalforming industry. Ron has been the president of Pitcher Insurance Agency since 1988. He also is the former chairman of the PMA Chicago District and current vice-chair. He was a member of the PMA Safety Committee for several years and has been a facilitator at past PMA Safety Conferences.
Dean Phillips, Sales Engineer, LINK Systems

Dean is a production enhancement engineer at Link Systems in Nashville, TN. He is very involved with the industry, volunteering for many years on the boards of his local PMA and SME chapters, and he is the SME member council chair for 2017. Dean also was a long-time member of the PMA Safety Committee.
Jim Glynn, President, Special Springs, LLC

Jim got his start on the shop floor when he was barely out of his teens. In the ensuing 40 years, Jim has earned his professional stripes on the shop floor of America's leading companies. Over the course of his career, he has worked in various positions such as manufacturing manager, quality manager, product manager, vice president of sales and now president of Special Springs North. Most of Jim's experience spans from machining and selling aerospace, automotive and bearing components in the hydro-electric industry. As an executive, Jim relishes in helping clients solve challenges and is motivated by developing his staff and creating a culture where employees thrive.
Pat E. McCon, CSP, CFPS, CHMM, Senior Engineering Consultant, Zurich Services Corporation

Pat is a senior risk engineering consultant for The Zurich Services Corporation, providing safety and fire protection consulting services to insured customers throughout North America. He also serves as a manufacturing industry practice leader, providing insight and guidance regarding hazards and controls in manufacturing operations. Prior to joining Zurich, Pat was a plant fire marshal and area manager for safety and health at LTV Steel Company. He received an A.A.S. in industrial supervision, a bachelor's degree in Fire and Safety Engineering Technology, a master's degree in Environmental Management and an MBA.
Joe McChesney, Technology Manager-Solvents, KYZEN

Joe has nearly 40 years of experience with solvent and aqueous cleaning processes from conceptual design through field operation. He has worked on many projects with EPA, OSHA, local universities and state organizations involving Clean Air Regulations and the Clean Water Act, and also worked with EPA Triangle Park to establish initial air permit rules for National Emission Standards for Hazardous Air Pollutants (NESHAP). Joe holds several U.S. patents for process/equipment design related to solvent cleaning and recovery processes, regulated hazardous air pollutants and waste stream management. He has a degree in Engineering Technology from Western Kentucky University.
Jeff Fredline, General Manager, C+C Press Repair, LLC

Jeff is an active member of the Precision Metalforming Association. He is a well-known speaker at PMA's technical seminars, the annual safety conference and FABTECH. For the last 10 years, Jeff has trained on a private basis for industry leaders such as General Motors, Chrysler, Whirlpool, General Electric, BAE Systems and more. He has a bachelor's degree in Business and has earned journeyman status in the machine repair industry.
Roger Harrison, Director of Training, Rockford Systems, LLC
As director of training for Rockford Systems, Roger has conducted numerous seminars on the subject of machine safeguarding. As the project manager for V-TIP, he developed two performance-based video training systems: Manually-fed Press Operator and Die Setters and Coil-fed Press Operators and Die Setters. Roger has a bachelor's degree in Business Administration.
REGISTRATION INFORMATION
$549 PMA member
$749 Nonmember
For more information, please contact Marianne Sichi.