Twin Cities District - Olympic Steel Tour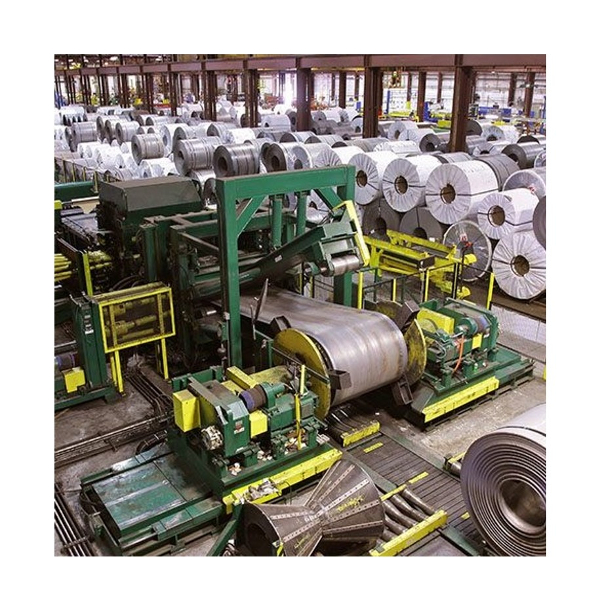 Tuesday, January 9, 2018
Minneapolis, MN
EVENT DETAILS
Join the PMA Twin Cities District for a tour of Olympic Steel, Inc. Get a look at how this successful business has created effective and efficient business practices for distributing sheet and plate products throughout the Midwest and why Olympic Steel has a loyal customer base.
After the tour, join the district for dinner and networking at Grizzly's Wood-Fired grill.
About Olympic Steel, Inc.
Olympic Steel was founded in 1954 by Sol Siegal and Sam Sigel. The business was focused on warehousing and distribution of steel from a single facility with no major processing equipment. Today, the enterprise has an enormously wider range, focused on growth, geographic and customer diversity and the value-added processing of flat-rolled metals. By being attentive to the principles of good business, Olympic Steel has succeeded in helping customers effectively compete in today's marketplace.
The Minneapolis operation is a major distributor of both sheet and plate products in the Midwest. The MN division boasts two facilities, one specializing in slitting, blanking, stretcher leveling, cutting to length, and laser processing, and the other focusing on plate distribution and fabricated parts.
AGENDA
3:30 p.m. Check-in/registration
4:00 p.m. Tour begins
TOUR LOCATION
Olympic Steel, Inc.
625 Xenium Ln. N.
Minneapolis, MN 55441
763-544-7100
DINNER LOCATION
Grizzly's Wood-Fired Grill
220 Carlson Pkwy. N.
Plymouth, MN 55447
REGISTRATION INFORMATION
$35 PMA member
$55 Nonmember
Dinner is included in the registration.
Tour is limited to the first 40 registrations.
For more information, please contact Vanessa Gilbert.
Olympic Steel, Inc. reserves the right to review the list of tour registrants and deny any individual or company access to the manufacturing areas due to a competitive situation.