Cleveland
Metalforming companies in and around Cleveland, Ohio.
The Precision Metalforming Association (PMA) Cleveland District has an active base of metalforming company members in and around Cleveland, Ohio.  The district programs offer excellent opportunities for you to network locally, build useful business relationships and expand professional expertise.
If you are interested in any of the PMA Cleveland District programs, or would like to volunteer, please contact Ms. Nancy M. Wagner, District Administrator .
Subscribe to our event notices
---
What's Next?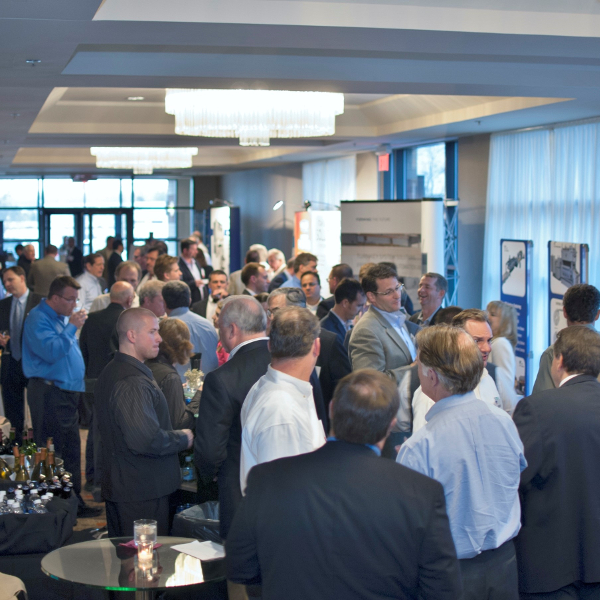 Cleveland District: 2020 Suppliers Night
TUE, SEP 15 2020
Independence, OH
The PMA Cleveland District is proud to host its annual Suppliers Night. This much-anticipated event is designed to conveniently bring together industry suppliers and manufacturers and to assist in business growth and the expansion of markets they serve. Exhibitors, use this opportunity to display what new technology your company has to offer the metalworking community! Attendees, see what is new in the industry and talk with multiple suppliers about your needs. CANCELED
---
$5,000 Donation to AWT
PMA Cleveland District presents a check for a $5,000 donation to the Alliance for Working Together Foundation. AWT introduces kids to the manufacturing processes and hosts the annual high school "RoboBot" competition.