Member Profile
Truelove & Maclean, Inc.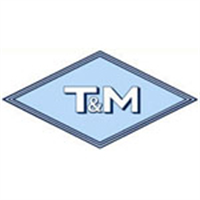 57 Callender Rd
Watertown, CT 06795
United States
Map Location
Facility Size: 100,000 sq.ft.
Employees: 100-499
PLATINUM MEMBER
PMA Member Since: 1996


Truelove & Maclean has been a leader in the supply of high volume complex deep drawn and progressive die stampings for over 70 years. Established in 1944, T&M has set the standard for craftsmanship and tooling excellence. By supplying some of the most stringent customer requirements, we've earned global recognition for quality, dependability, and innovation.
Performed:
• Deep Draw
- up to 5 ½ inches
• Progressive
- up to 75 ton
• Transfer
- up to 100 ton
• High Speed
• Maximum Press Size
- 100 ton
• Maximum Bed Length
- 25-104 inches
• Maximum Bed Width
- 37 inches
• Maximum Stroke Height
- Progressive-3 inches
- Deep Draw-11 inches
Valued-Added Operations:
• Tool & Die
• Heat Treating
• Finishing
• Various secondary operations
Certifications:
• IATF 16949
• ITAR

Manufacturing Processes
Metal Stamping
Markets Served
Aerospace
Appliance
Auto After Market
Automotive Tier 2
Defense
Electronics
Commercial HVAC
Lawn and Garden
---