Member Profile
Ulbrich West Coast Sales Office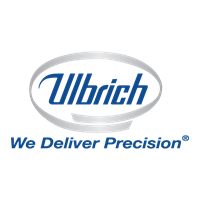 770 E Shaw Ave Ste 100
Fresno, CA 93710-7708
United States
Map Location
Facility Size: 0 sq.ft.
Employees: 1-49
BRONZE MEMBER
PMA Member Since: 2020


Ulbrich of California specializes in the specialty distribution of precision strip in small quantities for the aerospace market. Strip product offerings include nickel-based & titanium alloys, wide width, and light gauge supply chain, as well as other special metals. Customers can expect the same unparalleled technical support, proactive supply chain management, and world-class customer service offered at each Ulbrich division.
Ulbrich of California's Precision Processing Capabilities:
• Slit material .0005" to .045" thick x 36.5" wide max
• High-speed rewinding .0005" to .025" thick x 42" wide max
• Edging .003" to .025" x 3.5" wide max.
Alloys Offered Include:
• AM 350® Stainless Steel
• Alloy 625
• Alloy 718
• 321 Stainless Steel
• Titanium Grades 1, 2 & 4
• Nickel 200

Markets Served
Aerospace
Automotive After Market
Automotive Tier 1
Automotive Tier 2
Defense
Electronics
Industrial
Marine
Medical
Products
Steel and other Materials
Materials
Cobalt Based Alloys
Copper
Nickel Based Alloys
Stainless Steel
Titanium
---