Member Profile
AIM Computer Solutions, Inc.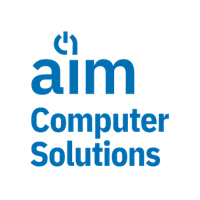 34673 Bennett
Fraser, MI 48026-3413
United States
Map Location
Facility Size: 15,000 sq.ft.
Employees: 1-49
GOLD MEMBER
PMA Member Since: 2008


AIM Computer Solutions, Inc. provides business software solutions for manufacturers. Based in metro-Detroit for more than 30 years, our expertise covers specialized EDI, bar code labeling and supply chain management for automotive production part suppliers including MMOG/LE and IATF 16949:2016 requirements. AIM is active in the AIAG community staying abreast of industry trends and changes that affect our customers. Our offerings include AIM Vision® and AutoCOR™.
AIM delivers AIM Vision®, the Enterprise Resource Planning software package for discrete, repetitive and contract manufacturers. AIM Vision® meets the lean manufacturing needs of repetitive manufacturers and features EDI integration into production scheduling complete with demand smoothing. Demands generate MRP/CRP reports that are fully-synchronized for supply chain planning. Other capabilities include business intelligence data analytics, outside processing, lot-control, finite scheduling, digital scheduling whiteboard, repetitive Warehouse Management System functions, two-levels of tool/workstation scheduling logic, AIAG barcode labels, real time alerts, mobile apps, and significant use of operator friendly editing and validation aids.
AutoCOR is a collaborative order requirement solution between AIM and Epicor for automotive production part suppliers. It helps suppliers comply with OEM and Tier 1 & 2 obligations for EDI, shipping and bar code labeling including IATF 16949:2016 requirements.
As an authorized Epicor partner, AIM can help meet the needs of the global supplier. Epicor ERP 10 is suited for manufacturing companies who require a multinational solution with extensive localization, integrated CRM and Quality, and user tools for business processes.
These applications help customers effectively automate and efficiently streamline their essential business functions, inspiring them to focus on their core revenue-generating activities, deliver value to their own customers, and grow.
For the latest news and updates, connect with AIM on
LinkedIn
,
Facebook
or follow
@aimcomERPnews
on Twitter.
www.aimcom.com
---