Member Profile
MJC Engineering & Technology, Inc.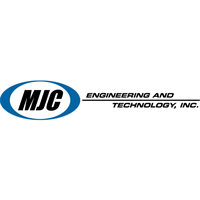 15401 Assembly Ln
Huntington Beach, CA 92649-1329
United States
Map Location
Facility Size: 0 sq.ft.
Employees:
PLATINUM MEMBER
PMA Member Since: 1998


US leading manufacturer of high quality CNC Metalforming Equipment. Incorporating only the latest proven technology available from worldwide recognized companies that offer the best in electronics, hydraulics, pneumatics, mechanical and control systems. Our staff of engineers utilize the latest in 3-D Computer Aided Drawing (CAD) software to design our machinery. Therefore our customers receive the satisfaction of knowing that the machinery will reliably run longer and require less maintenance, overall reducing operating costs and providing a faster return on investment. All our machines are made in the USA, using American made components wherever possible.
Manufacturing Processes
Metal Spinning
Products
Automation in the Press
Flow Forming Machines
Hydraulic Presses
Robots and Automation
Spin Forming Machines
---