Member Profile
Digital Tool & Die, Inc.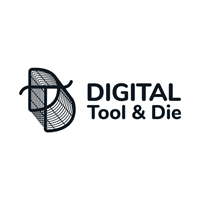 2606 Sanford Ave SW
Grandville, MI 49418-1069
United States
Map Location
Facility Size: 0 sq.ft.
Employees: 50-99
BRONZE MEMBER
PMA Member Since: 2019


Established in 1989, Digital Tool & Die, Inc. is a private West Michigan stamping company owned by brothers Mike and Dennis Gill. With facilities located in Grandville, Michigan, Digital Tool has grown continuously since its inception. Digital Tool now encompasses approximately 50,000 square feet of space.
Digital Tool designs and builds custom progressive and transfer dies, as well as line and transfer dies. Offering 100% in-house capabilities from simulation to design to customer run-off, Digital Tool has the ability to produce top quality parts on time and at an affordable price. We utilize our tool design, programming, CNC machining, water jet, laser cutting and tryout presses to service a variety of global industries from automotive to military.
And we employ fully detailed solid models, collaborative design reviews and metal flow simulation to enable tight tolerance specification adherence.
Digital was awarded ISO 9001:2015 in June 2018.

Manufacturing Processes
Tool and Die
Markets Served
Appliance
Automotive Tier 1
Commercial/ Industrial Hardware
---