Member Profile
SEYI America, Inc.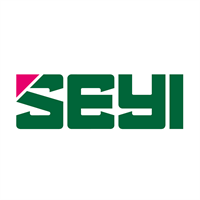 17534 Von Karman Ave
Irvine, CA 92614-6208
United States
Map Location
Facility Size: 0 sq.ft.
Employees: 1-49
PLATINUM MEMBER
PMA Member Since: 2000


SEYI America, Inc. is a leading supplier of high quality mechanical and servo-mechanical presses, primarily to the North and South American markets. We offer a complete line of presses from 28 to 2,750 tons in a wide variety of models and specifications to fit your requirements. With our complete professional teams in the US and Mexico, SEYI has the capability to provide full turn-key solutions. Project review and product recommendations by our Sales team; thorough follow-up and Project Management during the build and delivery; and start-up, training, spare parts and maintenance by our Service team are just a few of the ways that SEYI America offers superior support to our customers.
Headquartered in Tullahoma, Tennessee with offices in California, Ohio, Monterrey, and Queretaro, SEYI America is a subsidiary of SHIEH YIH MACHINERY INDUSTRY CO., LTD in Taiwan.
About SHIEH YIH MACHINERY INDUSTRY CO. LTD:
Established in 1962, SHIEH YIH has always been committed to professional operation and technological innovation. For more than 5 decades, SHIEH YIH has strived to provide products of exceptional quality, great value, quick delivery, and thorough to its customers. SHIEH YIH is a truly global company with installations in 50+ countries and 6 continents, and localized sales and service in most territories. We are proud to have extensive customer bases in Automotive, Appliance, Agriculture, Construction, Medical Devices, Aerospace, and Consumer Electronics, as well as many others.

Markets Served
Appliance
Automotive Tier 1
Electronics
Products
Press Manufacturer
---