Member Profile
Moeller Precision Tool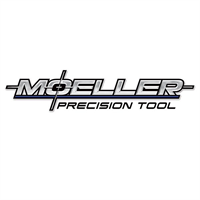 3048 Owen Dr
Antioch, TN 37013-2413
United States
Map Location
Facility Size: 0 sq.ft.
Employees:
GOLD MEMBER
PMA Member Since: 2007


Moeller Precision Tool manufactures some of the most precise and complicated tooling components every day. After over 60 years in the industry, Moeller has become a global leader in advanced, cutting edge, precision manufacturing techniques. Our experienced staff of machinists are committed to providing our customers the highest quality product.
All MPT products are custom made to your die specifications. Our comprehensive inventory of punch and button blanks allows us to quickly manufacture the best quality tooling and components that our customers have come to expect from Moeller.
We can also manufacture to your exact specifications from CAD data or 3D model files. Moeller Precision Tool is proud to use the latest technology and the most innovative processes to provide the highest performance tools to our customers. Our ISO 9001:0215 certified quality practices apply to both standard and custom detail tooling, providing cost-effective manufacturing while providing world class performance from every part produced.
Our commitment to customer satisfaction and exceeding industry standards has set Moeller apart from the competition. The world's largest and most demanding stampers and die shops specify Moeller Precision Tool products.


---