Member Profile
Plex Systems, Inc.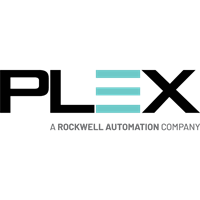 900 Tower Dr Ste 1500
Troy, MI 48098-2822
United States
Map Location
Phone: (888)454-7539
Fax: (248) 828-0573
Email:
Send Email
Website:
www.plex.com
Facility Size: 0 sq.ft.
Employees: 100-499
GOLD MEMBER
PMA Member Since: 2002


Plex Systems, Inc.® delivers industry-leading ERP, MES, and Industrial IoT solutions to manufacturers across process and discrete industries. Plex pioneered cloud solutions for the production line, connecting suppliers, machines, people, systems, data, and customers with capabilities that are easy to configure, deliver continuous innovation, and reduce IT costs. With insight from the shop floor to the top floor®, the Plex Manufacturing Cloud® helps companies see and understand every aspect of their business ecosystems, enabling them to transform their businesses and lead with precision, efficiency, and agility in an ever-changing market. Learn more at
www.plex.com
.
Markets Served
Aerospace
Agricultural Equipment
Appliance
Automotive Tier 1
Automotive Tier 2
Computer
Defense
Electronics
Industrial
---