Member Profile
Chase Cooling Systems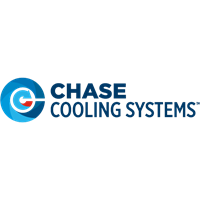 1520 S Lapeer Rd Ste 103
Lake Orion, MI 48360-1461
United States
Map Location
Facility Size: 0 sq.ft.
Employees:
SILVER MEMBER
PMA Member Since: 2017


Chase Cooling Systems sells both packaged industrial process chillers as well as individual cooling accessories. Our engineering staff will work with you to uncover what is needed to keep your system running cool. Choosing Chase Cooling Systems for your chilling needs means taking the reliable, quality option. We have both water-cooled and air-cooled industrial chillers. Our chillers come in sizes ranging from 0.5 ton cooling capacity to over 350 tons. With Chase Cooling Systems, you can count on quality cooling systems that are the best for your industry needs.
Markets Served
Aerospace
Agricultural Equipment
Appliance
Automotive After Market
Automotive Tier 1
Automotive Tier 2
Communication Hardware
Computer
Defense
Electronics
Furniture
Commercial/ Industrial Hardware
Commercial HVAC
Industrial
Lawn & Garden
Marine
Medical
Off Highway
Telecommunications
Transportation
Products
Equipment
Machinery
---