Ohio Valley
Metalforming companies in and around Columbus, Dayton and Cincinnati.
The Precision Metalforming Association (PMA) Ohio Valley District has an active base of metalforming company members in and around Columbus, Dayton and Cincinnati.  The district programs offer excellent opportunities for you to network locally, build useful business relationships and expand professional expertise.
If you are interested in any of the PMA Ohio Valley District programs, or would like to volunteer, please contact Joe Zgrabik, District Development Coordinator .
Subscribe to our event notices
---
NOTICE:
In order to avoid a known bug found with the Chrome browser, please use the latest version of Microsoft Edge or FireFox when registering.
What's Next?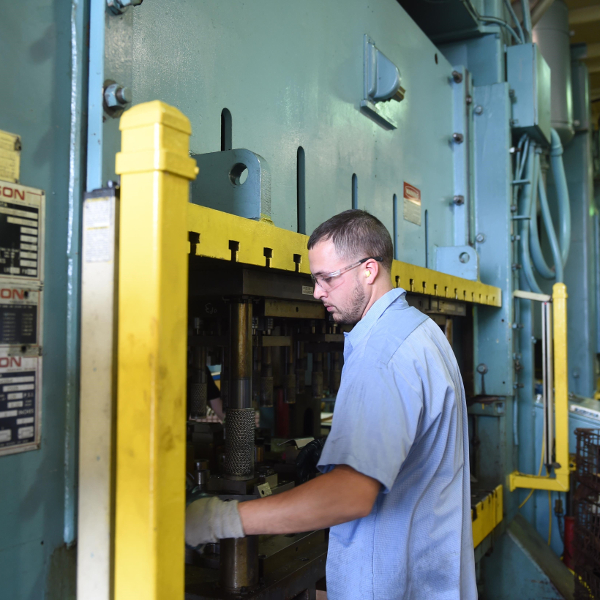 Die Setting Practices and Press Safety Seminar
WED, OCT 2 2019 — THU, OCT 3 2019
Hebron, KY
Die setting is a critically important activity that occurs multiple times throughout the day in the modern press shop. Proper die-setting practices and safety procedures are of prime concern because they can greatly impact machine uptime, machine maintenance, overall equipment life, die-maintenance cost, product quality, process repeatability and, most importantly, operator safety.
If you are not attending, but need to register others.

---
Get involved in your local district
Volunteers are at the heart of PMA's work, providing exceptional experiences and essential tools to the metalforming community. PMA needs the skills, passion and perspectives that you and your associates can bring to build a vibrant corps of volunteer leaders. Learn more about the available opportunities and get involved today.