Die Maintenance and Troubleshooting Seminar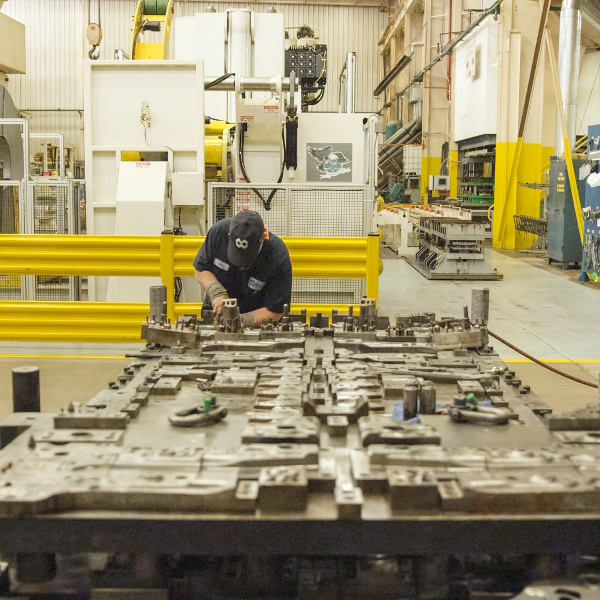 Wednesday, March 9, 2022 - Thursday, March 10, 2022
Cleveland, OH
PMA's two-day Die Maintenance seminar offers solutions to problems encountered during die maintenance, and provides die design tips and problem-solving methodologies for improving die-maintenance programs and reducing unplanned downtime.
Topics include:
Types of maintenance programs and their effectiveness
Impact that press selection and press maintenance have on die-maintenance cost
Importance of proper cutting clearance, tool-steel selection and heat-treating practices to optimize die life and machine uptime
Improper die-setting practices that can damage dies and presses, and produce inconsistent part quality
Data-driven approach for solving problems in the press shop
Questions
Is there really a difference between die maintenance and die repair?
Can my die designs be improved to ease maintenance on the shop floor?
Is there a systematic way to select tool steels and heat treatments to improve die life?
How can I reduce cutting, punching and forming problems in my dies?
What role does the stamping press play in die-maintenance problems?
Attendees will learn answers to these questions as well as solutions and troubleshooting techniques for real-world die-maintenance issues.
AGENDA
Wednesday, March 9, 2022
7:30 a.m. Breakfast
8:00 a.m. Welcome/Introductions
The Cost of Repair and Maintenance
Controlling Process Variables
Factors Impacting Tool Life
12:00 p.m. Lunch
1:00 p.m. Grinding and Shimming Procedures
Punching and Cutting Processes
Slug-Control Methods
4:30 p.m. Adjourn
Thursday, March 10, 2022
7:30 a.m. Breakfast
8:00 a.m. Forming and Flanging Processes
Deep-Drawing Processes
12:00 p.m. Lunch
12:45 p.m. Troubleshooting Methodologies
Tool & Die Forensics
Tool-Steel Selection and Heat Treat
2:30 p.m. Adjourn
INSTRUCTOR
Peter Ulintz, Technical Director, Precision Metalforming Association
Peter Ulintz worked in the metal stamping and tool and die industries for 37 years prior to joining PMA in 2015 as technical director. His background includes tool and die making, die processing and design, engineering management, and product development. Peter speaks regularly at PMA technical seminars, conferences. He is past president of the North American Deep Drawing Research Group, and authors the Tooling by Design column in MetalForming magazine.
SEMINAR LOCATION
Precision Metalforming Association
6363 Oak Tree Blvd.
Independence, OH 44131
216-901-8800
HOTEL ACCOMMODATIONS
Holiday Inn Cleveland South
6001 Rockside Rd.
Independence, OH 44131
216-524-8050
To make hotel reservations, reserve online or call 216-524-8050 ext. 298 and reference Precision Metalforming Association to receive the special rate of $104 per night plus applicable taxes by February 18, 2022. Hotel accommodations include free self-parking.
REGISTRATION INFORMATION
Register early by February 18, 2022, and save $100
$499 Members
$699 Nonmembers
After February 18, 2022
$599 Members
$799 Nonmembers
Note: Registration includes breakfast and lunch at PMA.
Review PMA's COVID-19 safety information.
To register by phone, please call Marianne Sichi at 216-901-8800 ext. 150.

NOTICE:
In order to avoid a known bug found with the Chrome browser, please use the latest version of Microsoft Edge or FireFox when registering.
If you are not attending, but need to register others.