Tennessee District: Press Maintenance and Safety Presentation Hosted by Jeff Fredline, Sales Engineer, Meco Corporation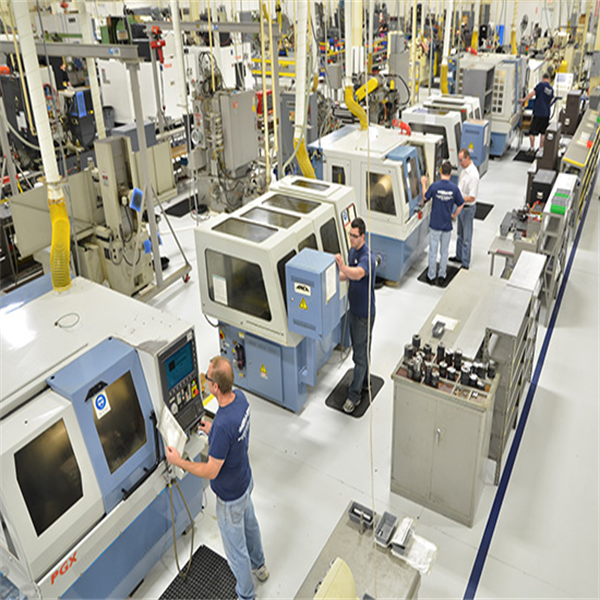 Thursday, August 15, 2019
Antioch, TN
EVENT DETAILS - SOLD OUT
Learn from PMA member and Meco Corporation Sales Engineer, Jeff Fredline, as he presents a condensed version of his popular seminar for operators, die setters, engineers and maintenance personnel. Additionally, tour Moeller Precision Tool's plant which produces inch and metric standard piercing tools, custom die details, and mechanical and nitrogen gas die springs.
The program will cover:
• How to maximize uptime, even with less than perfect machinery
• The Theory of the Box
• Safe metal stamping press operations
• A full understanding of the design and use of metal stamping presses
• Efficient and practical preventive maintenance inspection procedures
Speaker
Jeff Fredline, Sales Engineer, Meco Corporation
Jeff is an active member of the Precision Metalforming Association. He is a well-known speaker at PMA's technical seminars, the annual safety conference and FABTECH. For the last 10 years, Jeff has trained on a private basis for industry leaders such as General Motors, Chrysler, Whirlpool, General Electric, BAE Systems and more. He has a bachelor's degree in Business and has earned journeyman status in the machine repair industry.
AGENDA
10:00 – 11:30 a.m. Press Maintenance and Safety Presentation (Part 1)
11:30 – 12:30 p.m. Lunch and Plant Tour—Moeller Precision Tool
12:30 – 2:00 p.m. Press Maintenance and Safety Presentation (Part 2)
2:00 p.m. Adjourn
LOCATION
Moeller Precision Tool
3048 Owen Drive
Antioch, TN 37013
615-371-0992
REGISTRATION INFORMATION
$75 PMA member
$95 Nonmember
Registration is limited to the first 24 attendees.
For more information, please contact Perry Hytken. To register over the phone, please contact Joe Zgrabik at 216-901-8800.
The plant tour host reserves the right to review the list of attendees and deny access to anyone due to a competitive situation.