Forming Our Future
Speakers
Charles Bernard
CEO, Eagle Metals Inc.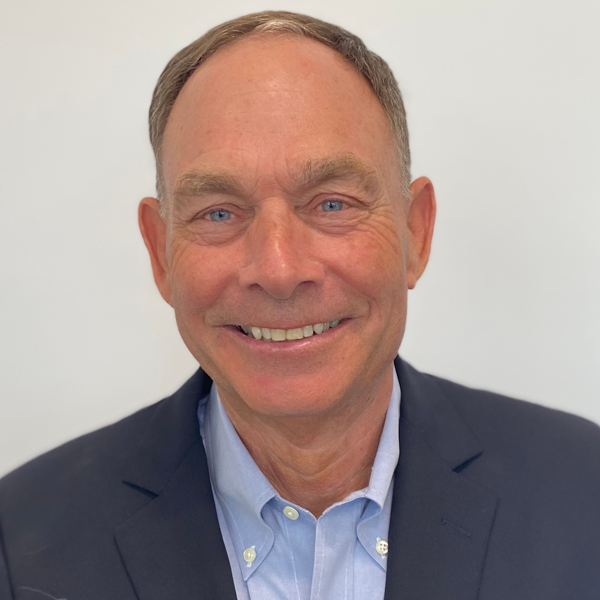 Charlie Bernard is the CEO of Eagle Metals, a reroll mill of copper-based alloys, stainless steel, nickel alloys and CRS strip, founded in 1990.
Charlie has spent his entire 45-year business career in the metals industry. Starting at Olin Brass in East Alton, IL, in 1978, he held positions of increasing responsibility in inside and outside sales, and in reroll mill management.
In 1987, Charlie became the general manager of a full line service center of copper-based alloys and aluminum products in the Philadelphia area, and held executive management responsibilities for a stainless and nickel alloy reroll mill in Elgin, IL.
In 1990, Charlie purchased the reroll mill assets of Metals Engineering, a Brush Wellman company, which was solely a reroller of copper-based alloys at the time, and started Eagle Brass. In 2015, the company name was changed to Eagle Metals, to reflect the growing business in stainless steel strip and other materials.
---
Lee Bissmeyer
Senior Managing Director, Principal Financial Network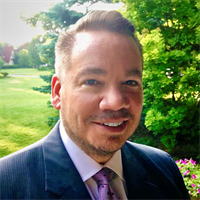 Lee Bissmeyer is the senior managing director in the Central Iowa region and leads the Principal Financial Network's Business Market Specialist program. Lee has more than 34 years of experience at Principal in various capacities as an employee, financial professional and manager. Lee's designations include Retirement Income Certified Professional® (RICP®); Fellow, Life Management Institute (FLMI). During his time with Principal, Lee has applied his expertise in IT programming, corporate auditing, compensation design, sales operations, new advisor development and national market growth.
---
John Guzik
Partner, The Franklin Partnership, LLC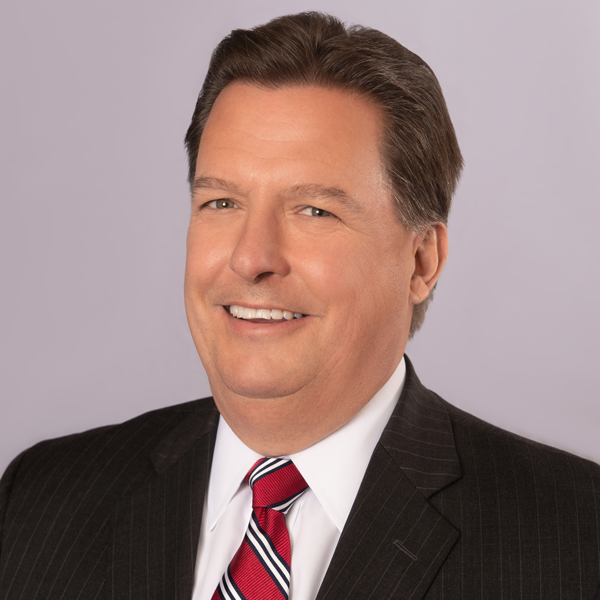 Contact John: jguzik@franklinpartnership.com
John Guzik is a founding partner of The Franklin Partnership, LLC, the bipartisan Washington, D.C.-based government relations firm that represents PMA's interests before Congress and the Administration.
John has nearly 30 years of Capitol Hill and campaign experience. Prior to The Franklin Partnership, John served as the chief of staff for Ways and Means Committee Chairman Dave Camp; the deputy executive director of the National Republican Congressional Committee, where he was the liaison with the House Republican Leadership; and a top political strategist and fundraiser for the former House Policy Committee Chairman.

---
Jake Hall
Industry Advocate & Keynote Speaker, The Manufacturing Millennial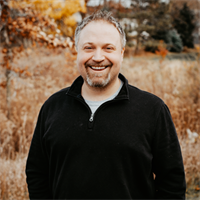 Jake Hall, known as the Manufacturing Millennial, is an advocate for manufacturing, automation and skilled trades by helping revolutionize the way people and companies present through social media. With more than 75,000 followers and more than 100 million views on his content, Jake ignites conversations about the latest in manufacturing and automation to excite the current and future workforce on innovation.
---
Laurie Harbour
President & CEO, Harbour Results Inc.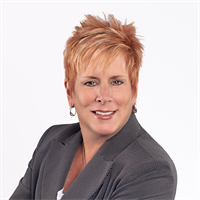 Laurie Harbour is president and CEO of Harbour Results Inc., a trusted advisor to the North American manufacturing industry. She utilizes her experience and data to monitor, research and analyze the manufacturing value stream, identifying strengths and weaknesses, gaps and risks, and business and operational opportunities to help the industry transform to be more successful in the global marketplace. Prior to joining Harbour Results, Laurie founded Harbour-Felax Group and was vice president and company officer at Harbour Consulting. She was responsible for development and management of The Harbour Report, the landmark study of labor efficiency for automotive OEMs. Laurie earned a bachelor's degree from the University of Michigan-Dearborn in Operations Management and Human Resources. Also, in 2020, Laurie was named to the inaugural class of the Women in Manufacturing Hall of Fame.
---
Bill Hickey
Chairman, Lapham-Hickey Steel Corp

Bill Hickey is chairman of Lapham-Hickey Steel Corp., a steel service center founded in 1926. This family-owned and operated company has 11 locations with approximately 850 employees. Lapham-Hickey is currently ranked as one of the top 50 service centers in the United States.
Bill has held several positions within Lapham-Hickey since his employment at the company began in 1975. He has been in his current position since 2018.
Bill also has held chapter and national leadership positions in MSCI and currently is a member of the Chairman's Emeritus Council.

---
Chris Kuehl
Managing Director, Armada CI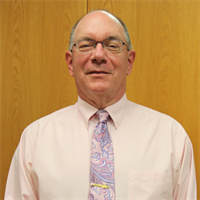 Dr. Chris Kuehl is a managing director of Armada Corporate Intelligence. He provides forecasts and strategic guidance for a variety of corporate clients worldwide. Chris also is the economist for several national and international organizations, including the American Supply Association, Chemical Coaters Association International, Fabricators and Manufacturers Association, and others. Additionally, he is the economic analyst for several state accounting societies.
Chris is the co-author and publisher of The Flagship, an Armada publication providing information on national and regional political and economic trends that affect business decisions. He also writes content for trade association publications and speaks regularly at industry conferences.
Prior to starting Armada in 1999, Chris was a professor of economics and finance for 15 years, teaching in the United States, Hungary, Russia, Estonia, Singapore and Taiwan. He holds advanced degrees in economics, Soviet studies and East Asian studies.
---
Forrest Large
Training and Development Manager, L2 Learning & Development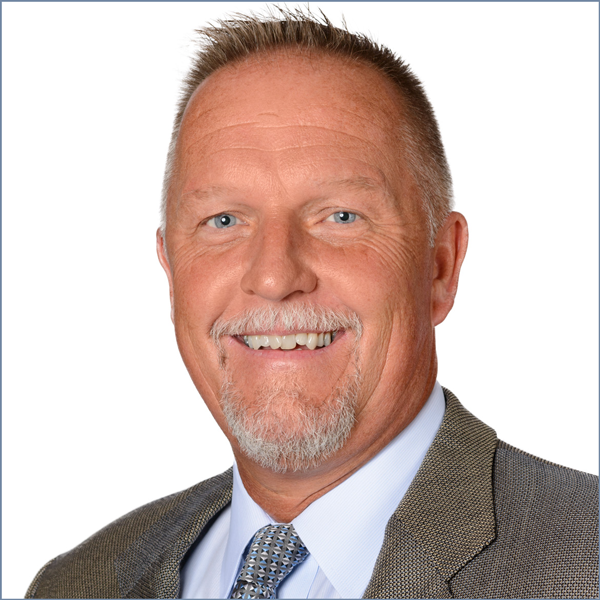 Forrest Large is an enthusiastic training and development professional with more than 25 years of experience in the business of learning. He has held global leadership positions within Fortune 100 organizations, as well as establishing his own team and leadership development consulting firm. His areas of expertise include curriculum design, adult learning theory, team facilitation and leadership development. With a background in operations and manufacturing, Forrest utilizes a style focused on relationship building, action learning, measureable results, and bottom-line impact.
Forrest received his undergraduate degree from Eastern Washington University, and a master's degree in Management from Aquinas College. He is a member of ASTD, AMA, ISPI, and an Achieve Global certified trainer. He has conducted training sessions throughout the world and for numerous organizations, including Kid's Hope USA, Adoption Associates, The Holland Chamber of Commerce, and the U.S. House of Representatives.
Forrest resides in Hudsonville, MI with his wife, Jennifer, five children and four grandchildren.
---
Omar Nashashibi
Partner, The Franklin Partnership, LLC
Omar Nashashibi is a founding partner of The Franklin Partnership, LLC, the bipartisan Washington, D.C.-based government relations firm that represents PMA's interests before Congress and the Administration.
Omar has more than 20 years of experience working with policymakers, politicians and the media. Prior to The Franklin Partnership, Omar worked for the Office of Management and Budget. Earlier in his career, he served as a research assistant at the Institute for Public Accuracy, promoting policy to the media. In 1995, he began his career in Washington, D.C. covering congressional and agency hearings for a nationwide nonprofit publication
---
Paul Nathanson
Partner , Policy Resolution Group at Bracewell, LLP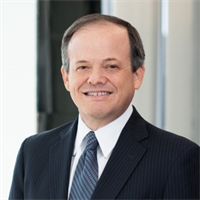 Paul Nathanson is a founding partner of the Policy Resolution Group at Bracewell, PMA's strategic communications firm.
Paul has more than 25 years of experience in strategic communications, with a focus on reputation management, message development and implementation, public policy analysis, media relations and strategic counseling services. His expertise helps clients formulate their arguments in persuasive ways and ensures that their views are heard and understood by target audiences, including Members of Congress, policymakers, the news media and the public.

---
Alejandro Rodriguez
Partner, Global Services, Plante Moran
As a senior international business consultant and Mexico Country Manager for Plante Moran's Global Services Team, Alejandro helps clients explore, enter, establish and operate business ventures in Mexico, Latin America and South America. He has more than 15 years of experience in the U.S. and Mexican manufacturing industries, as well as involvement in a number of business start-ups for major U.S. corporations in Mexico. Alejandro's unique approach to cross-border business consulting is a result of his experience working for U.S. and Mexican companies and living on both sides of the border. He assists clients with site selection, incentive negotiation, financial and tax structuring, financial and operational due diligence, import/export issues, project management, strategic sourcing, cultural bridge building, and supply chain management. His consulting services have been instrumental in providing enormous savings and success for more than 80 companies entering and operating in the Mexican, Latin American and South American markets.
---
Amber Selking
VP, Leadership, Culture & Development, LIPPERT Academy of Leadership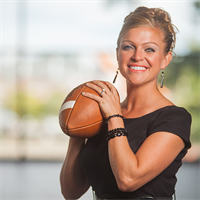 Dr. Selking's dynamic and individualized approach to enhancing performance helps clarify vision, create championship team cultures and achieve sustainable results. She received her PhD in applied sport psychology, with an emphasis in positive psychology and the effect of brain functioning on performance. Her research and applied work revolve around human performance including leadership, mindset development, transitions, masculinity and mental toughness. From the LockerRoom to the BoardRoom, Dr. Selking is committed to helping teams and organizations build systems that are conducive to performance excellence and Building Championship Mindsets in your people!
---
Caitlin Sickles
Partner, Policy Resolution Group at Bracewell, LLP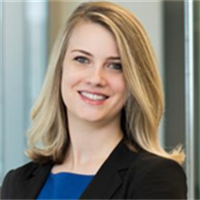 Caitlin Sickles is a partner in the Policy Resolution Group at Bracewell LLP. For over a decade, she has supported major corporations, industry associations and nonprofit organizations in advancing their advocacy priorities and achieving their business objectives by strengthening their brands and enhancing the way they communicate with their target audiences. She works in sectors including manufacturing, consumer products, national security, healthcare, energy and the environment. Caitlin is part of the Precision Metalforming Association's advocacy team in Washington, DC. Alongside her colleagues at Bracewell and The Franklin Partnership, she works with PMA to shape the association's public presence and strengthen its advocacy efforts through traditional and social media. Caitlin served on the Women in Manufacturing (WiM) board of directors for three years, including on the board's executive committee. Caitlin is a co-host of the Talking with One Voice podcast and is online on LinkedIn and X at @caitlinsickles.
---
Dennis Snow
President, Snow & Associates, Inc.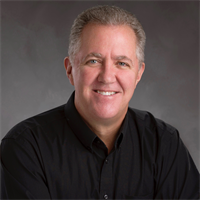 Dennis Snow is a speaker, trainer and consultant who helps organizations achieve goals related to customer service, employee development and leadership. His customer service abilities were honed over 20 years with the Walt Disney World Company.
Dennis began his Disney career in 1979 as a front-line attractions operator. As he advanced through the company, he managed various operating areas throughout the park and learned the skills it takes to run a world-class, service-driven organization. Dennis launched a division of the Disney Institute responsible for consulting with some of the world's largest companies including ExxonMobil, AT&T, General Motors and Coca Cola. He also spent several years with the Disney University, teaching corporate philosophy and business practices to cast members and the leadership team. While there, Dennis coordinated the Disney Traditions program, which is universally recognized as a benchmark in corporate training.
His articles have appeared in industry publications and he has been a featured guest on business news-talk radio shows. Dennis is the author of the book, Unleashing Excellence: The Complete Guide to Ultimate Customer Service, which has been used in organizations around the world as a blueprint for organizational excellence. His newest book has just been released, titled, Lessons From the Mouse: A Guide for Applying Disney World's Secrets of Success to Your Organization, Your Career, and Your Life.
---
Chris Ulbrich
CEO, Ulbrich Stainless Steels & Special Metals Inc.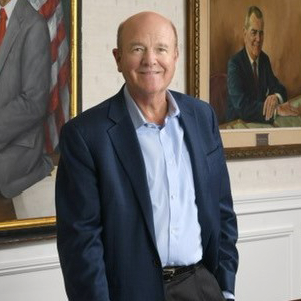 After earning a bachelor's degree in Labor Management and Finance from the University of Connecticut, Chris Ulbrich became the director of purchasing at Ulbrich Stainless Steels and Special Metals Inc., a family-owned company that is celebrating its 100th anniversary.
During his more than 40-year career at Ulbrich, Chris has held many positions. In 1988, he was promoted to executive vice president and remained in his position of director of purchasing and sales. In 1993, Chris became the president of Ulbrich Service Centers. From 1995 to 2014, he served as COO of Ulbrich, before being appointed chairman and CEO in 2014 after the passing of the second generation, Frederick C. Ulbrich, Jr.
In addition to continued commitment at Ulbrich, Chris is active with many boards of directors and community organizations, including the Young Presidents Organization, Castle Bank, Central Connecticut's Community Foundation, Mid-State Medical Center's Community Board, the United Way, YMCA, Connecticut Business and Industry, and the Boys and Girls Club.
---
Steve Utsler
financial Advisor, Principal Financial Network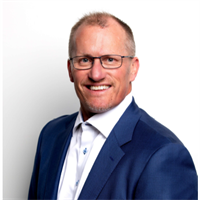 Steve Utsler, a financial advisor at the Principal Financial Group, has worked in the financial services industry since 1990 and has more than 25 years of employee benefits experience. Steve specializes in helping business owners transition their business to who they want, when they want and at the price they want. He also has a passion for helping business owners and their employees achieve financial success.
---
---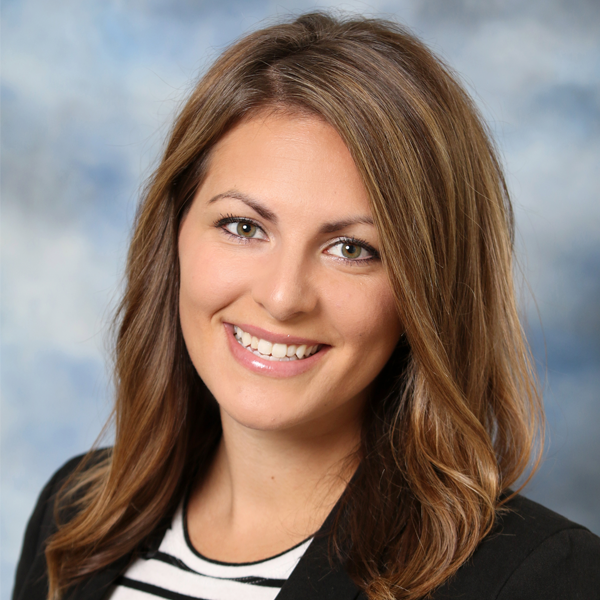 Katlyn Stratis
Director of Meetings and Events
(216) 901-8800
Sponsorship Information