Forming Our Future
Speakers
Charles Bernard
President, Eagle Metals Inc.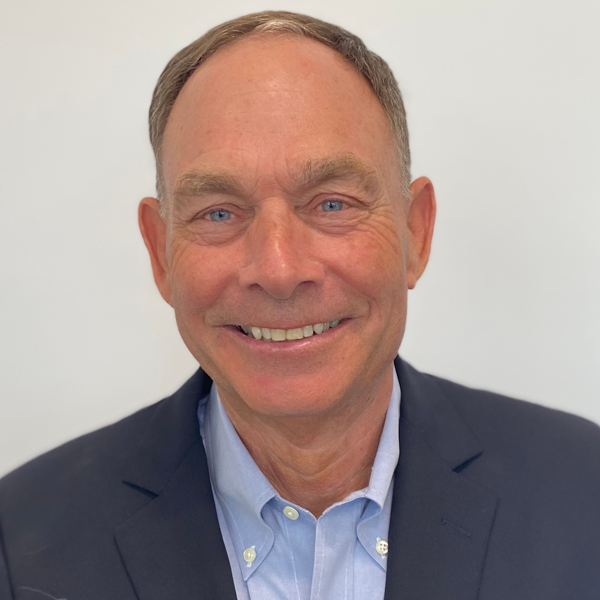 Bio coming soon.
---
Douglas Ehlke
Owner, Ehlke Law Offices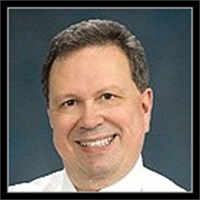 Douglas B.M. Ehlke is the founder of Ehlke Law Offices. Certified by NTBA as a specialist in civil trial and pretrial, Mr. Ehlke has tried jury and nonjury workplace accident cases across the country for over thirty-five years.
In jury trials, with local counsel, Mr. Ehlke successfully defended an Ohio employer against claims if $28 million and in Tennessee of claims against a PMA member exceeding $2 million. He has obtained seven-figure settlements for injured workers.
He represented three clients who were killed or maimed in a National Guard misfiring at Ft. Lewis, helping them recover over $4 million.

In State and Federal OSHA citation cases, Mr. Ehlke has obtained dismissal of nearly 1,000 citations classified as "willful." In Missouri, he successfully defensed against over $500,000 OSHA willful citations issued to a PMA member metalspinning company, dismissal affirmed by the en banc Eighth Circuit U.S. Court Of Appeals. He has assisted clients in defending over $3.5 million in proposed penalties. A number of his clients' WISHA cases have been designated by the Board of Industrial Insurance Appeals as significant cases. Mr. Ehlke counsels companies on occupational safety and health and has helped them establish compliance safety programs and procedures. Mr. Ehlke was a founded member of the Washington WISHA State Commission on Construction Safety.
In 1988, President Ronald Reagan nominated Mr. Ehlke to serve as a member of the Federal Occupational Safety and Health Review Commission.

Mr. Ehlke is rated AV ("preeminent") by Martindale Hubbell, and has been selected for numerous Top 100 Trial Lawyer and Super Lawyer awards.
His cases have helped shape the law on unpreventable employee misconduct, when deference is inappropriate, machine guarding, the requirement of fair notice from administrative agency regulations, lockout-tagout, construction standards, fall protection, the application of machine guarding standards, and noise regulations and search warrants.

---
Josh Forquer
Executive Vice President Sales and Technical Development, KIRCHHOFF Automotive Manchester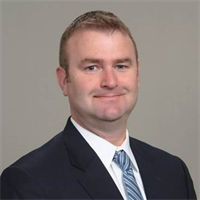 Josh Forquer is responsible for all sales, engineering and program management for KIRCHHOFF Automotive North America, a global leader in the development and supply of best-in-class structures for vehicle bodies and chassis. Innovative and economical lightweight products ensure that people are optimally protected in the event of an accident. Josh has 25 years of experience in the metalforming industry, specifically in the automotive segment with steel processing, stamping, welded assemblies and tubing. Josh began his automotive career in purchasing, gaining a solid foundation of what a customer looks for in a sustainable supply chain. After transitioning to a role in sales, Josh has held executive leadership positions with large Tier One automotive suppliers since 2005. He enjoys building strong teams that strive to meet the commercial and technical expectations of the customer.
Josh sits on the KIRCHHOFF Automotive North American board and has held previous board positions in for-profit and non-profit organizations. He holds an undergraduate degree from GMI (now Kettering University) and an MBA from Michigan State University's Eli Broad Graduate School of Management.
---
John Guzik
Partner, The Franklin Partnership, LLC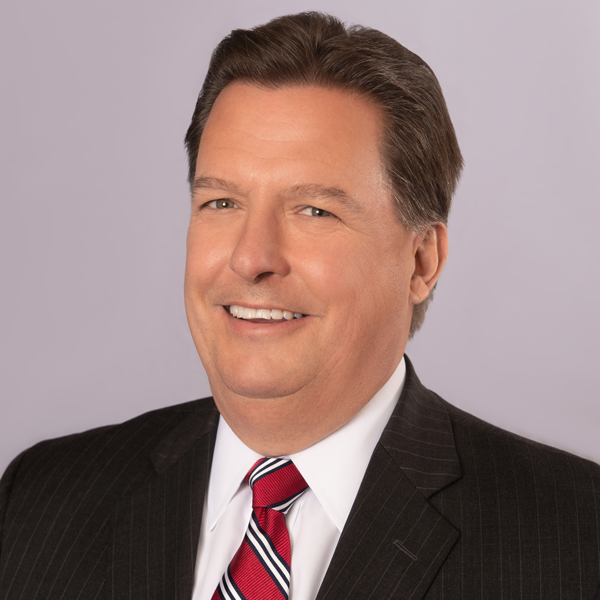 John Guzik is a founding partner of The Franklin Partnership, LLC, the bipartisan Washington, D.C.-based government relations firm that represents PMA's interests before Congress and the Administration.
John has nearly 30 years of Capitol Hill and campaign experience. Prior to The Franklin Partnership, John served as the chief of staff for Ways and Means Committee Chairman Dave Camp; the deputy executive director of the National Republican Congressional Committee, where he was the liaison with the House Republican Leadership; and a top political strategist and fundraiser for the former House Policy Committee Chairman.

---
Bill Hickey
Chairman, Lapham-Hickey Steel Corp

Bill Hickey is chairman of Lapham-Hickey Steel Corp., a steel service center founded in 1926. This family-owned and operated company has ten locations with approximately 600 employees. Lapham-Hickey is currently ranked as one of the top 50 service centers in the United States.
Bill has held several positions within Lapham-Hickey since his employment at the company began in 1975. He has been in his current position since 2018.
Bill also has held chapter and national leadership positions in MSCI and currently is a member of the Chairman's Emeritus Council.

---
Dan Krug
GM & VP of Talent, Nucor Corp.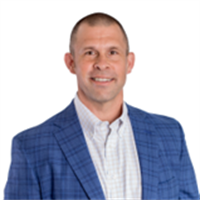 Dan Krug joined Nucor in August 2002 as director of human resources and became general manager of human resources in 2013. In September 2016, Dan was appointed to the newly created position of general manager, digital innovation, where he was responsible for business intelligence and B2B applications. In 2019, Dan assumed additional responsibility for the Information Technology function before leading both Information & Digital Technology and Nucor's Talent Strategy in 2020. In March 2022, Dan relinquished his IT & Digital Technology responsibilities so that he could focus solely on Nucor's Talent strategy.
Prior to working for Nucor, Dan was vice president of human resources for Oldcastle, Inc., a multi-billion-dollar subsidiary of CHR, plc, a Global 500 Irish-based building materials conglomerate. Prior to Oldcastle, Dan worked for Burlington Industries in human resources and operations roles in four of Burlington's operating facilities before serving as director of human resources for Burlington's House Division.
Dan received an undergraduate degree in Industrial Relations from the University of North Carolina at Chapel Hill and earned an MBA from Virginia Tech.
---
Connor Lokar
Economist, ITR Economics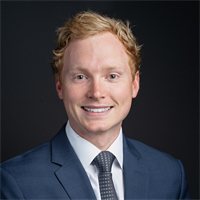 Few young economists present their insights with the authority, accuracy and humor that Connor Lokar brings to the stage. From the intimate executive retreat to trade association keynotes, he delivers with charm and candor, rousing and enlightening all who attend his talks.
As a millennial, Connor brings a new perspective to the world of economics, delivering ITR's industry-leading accuracy to current C-suite executives while forging connections with the next generation of business leaders.
Connor specializes in construction but consults and presents to businesses across all industries, helping them grow revenue and remain profitable through an everchanging business cycle.
---
Omar Nashashibi
Partner, The Franklin Partnership, LLC
Omar Nashashibi is a founding partner of The Franklin Partnership, LLC, the bipartisan Washington, D.C.-based government relations firm that represents PMA's interests before Congress and the Administration.
Omar has more than 20 years of experience working with policymakers, politicians and the media. Prior to The Franklin Partnership, Omar worked for the Office of Management and Budget. Earlier in his career, he served as a research assistant at the Institute for Public Accuracy, promoting policy to the media. In 1995, he began his career in Washington, D.C. covering congressional and agency hearings for a nationwide nonprofit publication
---
Paul Nathanson
Partner , Bracewell LLP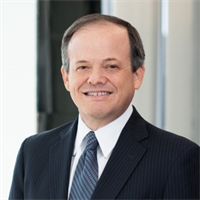 Paul Nathanson is a founding partner of the Policy Resolution Group at Bracewell, PMA's strategic communications firm.
Paul has more than 25 years of experience in strategic communications, with a focus on reputation management, message development and implementation, public policy analysis, media relations and strategic counseling services. His expertise helps clients formulate their arguments in persuasive ways and ensures that their views are heard and understood by target audiences, including Members of Congress, policymakers, the news media and the public.

---
Connie Podesta
Hall of Fame Keynote Speaker, Connie Podesta Presents, LLC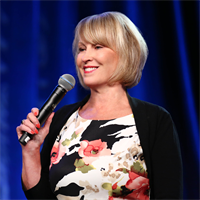 An expert in the psychology of human behavior as it relates to sales, leadership, change and personal/professional development, Connie Podesta has more than 25 years of experience working with organizations ranging from Fortune 500 companies to small businesses and associations, helping them to defy conventional thinking and challenge the status quo. Connie is a keynote speaker, award-winning author of seven books, former TV and radio personality, actress and comedienne. She has a bachelor's degree in Speech, Communications and Business, a master's degree in Human Relations and Counseling, and was a Board-Certified Licensed Professional Counselor (LPC) for more than 25 years.
---
Amber Selking
VP, Leadership, Culture & Development, LIPPERT Academy of Leadership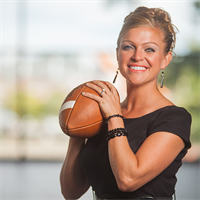 Dr. Selking's dynamic and individualized approach to enhancing performance helps clarify vision, create championship team cultures and achieve sustainable results. She received her PhD in applied sport psychology, with an emphasis in positive psychology and the effect of brain functioning on performance. Her research and applied work revolve around human performance including leadership, mindset development, transitions, masculinity and mental toughness. From the LockerRoom to the BoardRoom, Dr. Selking is committed to helping teams and organizations build systems that are conducive to performance excellence and Building Championship Mindsets in your people!
---
Chris Ulbrich
CEO, Ulbrich Stainless Steels & Special Metal Inc
Bio coming soon.
---
---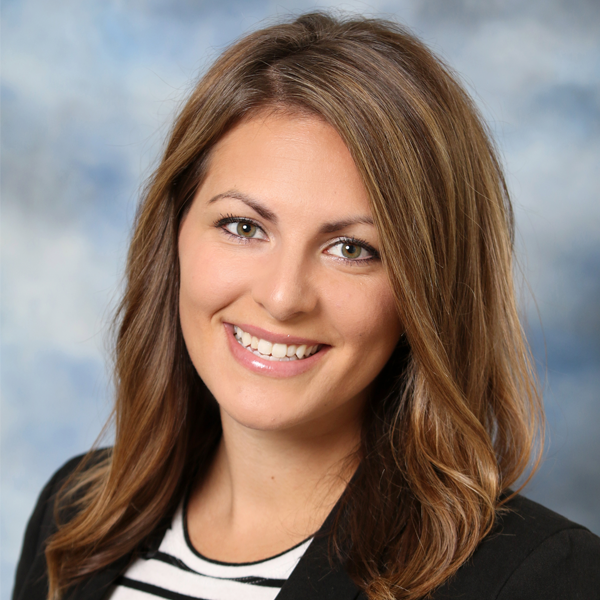 Katlyn Stratis
Director of Meetings and Events
(216) 901-8800
Sponsorship Information