Forming Our Future
Speakers
Carla Bailo
President and CEO, Center for Automotive Research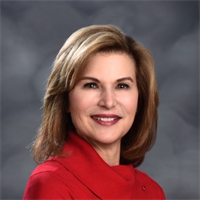 Carla Bailo is the president and CEO of the Center for Automotive Research (CAR), and is a leader in engineering and vehicle program management with 35 years of experience in the automotive industry. Under her leadership, CAR continues to be a preeminent resource of objective and unbiased research, analysis and information regarding the North American automotive industry.
Prior to joining CAR, Carla was the assistant vice president for mobility research and business development at The Ohio State University. She also has 25 years of experience at Nissan North America, Inc., where she served as senior vice president of research and development, and also spent 10 years at General Motors.
In addition, Carla was the 2016-2018 vice president of automotive for SAE International. She has an MS degree in mechanical engineering from the University of Michigan and a BS degree in mechanical engineering from Kettering University.

---
Kerry Brown
VP, Workforce Adoption, SAP America, Inc.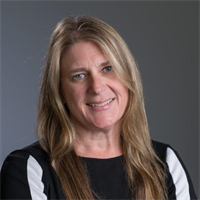 Kerry Brown, VP Workforce Adoption, SAP evangelist and thought leader, helps companies achieve organizational excellence with SAP to create value while becoming a best-run company. As an international speaker and advisor on the future of work, workforce adoption, change management and learning, Kerry interacts with diverse global occupational cultures and industries, including many Fortune 1000 customers. Previously she worked directly for Coca Cola Enterprises, Baker Hughes and CSR.
---
Dan Bruce
Manager, Management Consulting - Strategy & Operations, Plante Moran, PLLC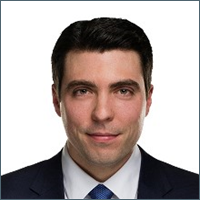 Dan is a manager in Plante Moran's strategy consulting practice and leads the Dynamic Data partnership. He enjoys working with metals clients of all sizes to draw insights from their data to make strategic decisions. His skill set includes data analysis, strategic planning, market analysis, business case development, budgets and forecasting, and project management. Prior to joining Plante Moran, Dan worked at IBM, where he led consulting projects for clients in a variety of industries, and Ford Motor Company, where he performed financial analysis in product development and manufacturing. Dan earned his Master of Business Administration in Finance and Management from the Kelley School of Business at Indiana University and his Bachelor of Engineering in Industrial and Operations Engineering from the University of Michigan.
---
Shane Ferguson
Partner, Plante Moran, PLLC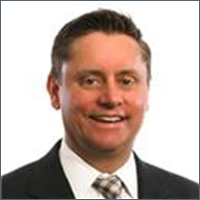 Shane is an assurance partner specializing in the manufacturing and distribution industry. He also advises private equity groups who are focused in the manufacturing industry. Shane provides financial statement and employee benefit plan audits to middle-market organizations with annual sales ranging from $20 million to $1 billion. These organizations are either family- or private equity-owned. He also is the metals vertical team leader at the firm, supervising staff and advising clients in the metals space. Shane has a B.A. in accounting from Michigan State University and has worked at Plante Moran for 25 years.
---
Peggy Gulick
Director of Digital Transformation, Global Manufacturing, AGCO Corp.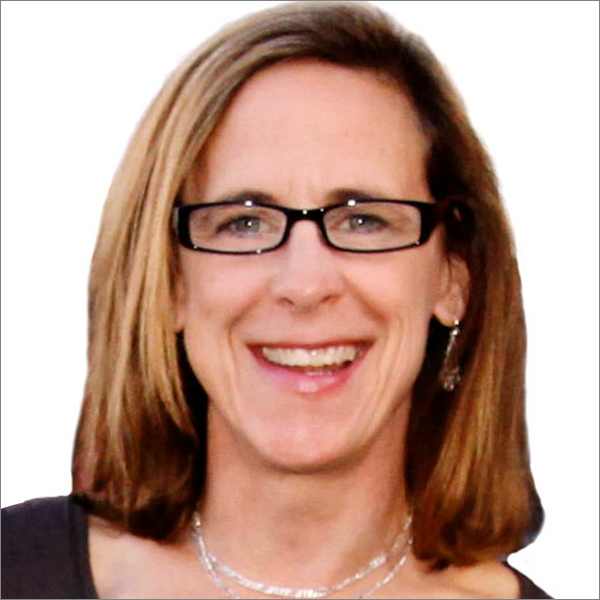 Now serving as AGCO's director of digital transformation, global manufacturing, Peggy Gulick joined AGCO as a plant leader for the company's Production Systems (Lean) and Information Technology teams and strategies. In 2015, she chartered the Women in Manufacturing Chapter in Minnesota while holding an active position on AGCO's AGWN (AGCO Global Women's Network) Global Steering Committee.
Peggy has received numerous awards. Most recently, she led a team of out-of-box thinkers and ambitious partners in the implementation of wearable technology solutions on the manufacturing plant floor. Selected High Achiever in Internet of Things Manufacturing Leadership by the Manufacturing Leaders Council (Frost & Sullivan) in 2016, she also received the Manufacturing Institute's 2014 Women in Manufacturing STEP Award for women who have demonstrated excellence and leadership in their careers. Peggy holds an MBA in Global Business, and a B.S. in Computer Science from Clarke University in Dubuque, IA.
---
Jeremy Gutsche
CEO, Trend Hunter Inc.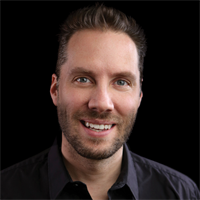 As Trend Hunter's CEO and one of the world's most in-demand keynote speakers on innovation and change, Jeremy Gutsche has helped countless brands to accelerate their innovation strategy. Jeremy founded Trend Hunter in 2005 and has spearheaded its growth into the world's #1 trend and consumer insights firm. To date, he and his team have supported more than 600 leading companies on over 8,000 custom projects.
---
John Guzik
Partner, The Franklin Partnership, LLC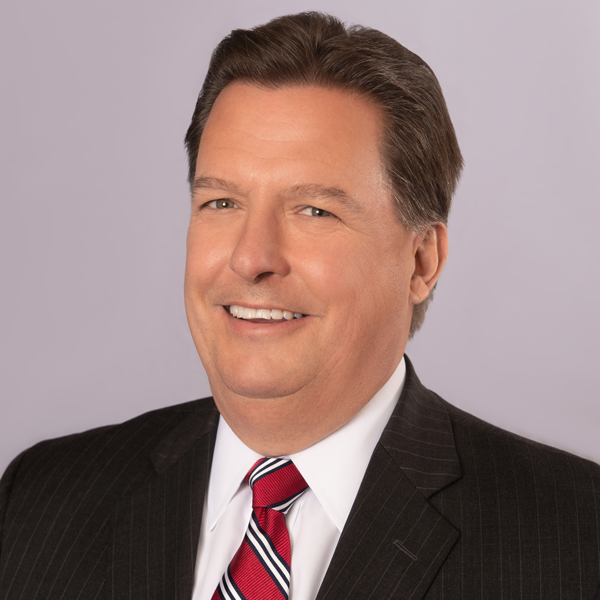 John Guzik is a founding partner of The Franklin Partnership, LLP, the bipartisan Washington, D.C.-based government relations firm that represents PMA's interests before Congress and the Administration.
John has nearly 30 years of Capitol Hill and campaign experience. Prior to The Franklin Partnership, John served as the chief of staff for Ways and Means Committee Chairman Dave Camp; the deputy executive director of the National Republican Congressional Committee, where he was the liaison with the House Republican Leadership; and a top political strategist and fundraiser for the former House Policy Committee Chairman.

---
Laurie Harbour
President & CEO, Harbour Results Inc.
Laurie Harbour is president and CEO of Harbour Results Inc. and a trusted advisor to the North American manufacturing industry. She utilizes her experience and the company's newest tool – Harbour IQ – to monitor, research and analyze the manufacturing value stream identifying strengths and weaknesses, gaps and risks, and business and operational opportunities to help the industry transform to be more successful in the global marketplace. Prior to joining Harbour Results, Laurie founded Harbour-Felax Group and was vice president and company officer at Harbour Consulting. She was responsible for development and management of The Harbour Report, the landmark study of labor efficiency for automotive OEMs. Laurie earned a BA from the University of Michigan-Dearborn in Operations Management and Human Resources.
---
Mike Hart
Director Product Strategy for Manufacturing and Industrial IoT, Plex Systems Inc.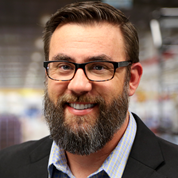 Michael Hart is the director of product strategy for manufacturing and industrial IoT at Plex Systems. In this role, he analyzes industry challenges and addresses them through product innovation, helping global manufacturers leverage the latest connected technologies to achieve more efficient, agile and automated operations. Mike has more than 20 years of experience in the cloud software industry, bringing together product development, delivery, strategy and service leadership to help companies succeed.
---
Bill Hickey
Chairman, Lapham-Hickey Steel Corp

Bill Hickey is chairman of Lapham-Hickey Steel Corp., a steel service center founded in 1926. This family-owned and operated company has seven locations with approximately 600 employees. Lapham-Hickey is currently ranked as one of the top 50 service centers in the United States.
Bill has held several positions within Lapham-Hickey since his employment at the company began in 1975. He has been in his current position since 1980.
Bill also has held chapter and national leadership positions in MSCI and currently is a member of the Chairman's Emeritus Council.

---
Omar Nashashibi
Partner, The Franklin Partnership, LLC
Omar Nashashibi is a founding partner of The Franklin Partnership, LLP, the bipartisan Washington, D.C.-based government relations firm that represents PMA's interests before Congress and the Administration.
Omar has nearly 20 years of experience working with policymakers, politicians and the media. Prior to The Franklin Partnership, Omar worked for the Office of Management and Budget. Earlier in his career, he served as a research assistant at the Institute for Public Accuracy, promoting policy to the media. In 1995, he began his career in Washington, D.C. covering congressional and agency hearings for a nationwide nonprofit publication
---
Paul Nathanson
Partner , Bracewell LLP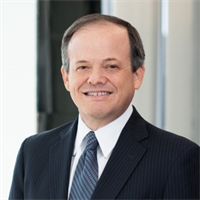 Paul Nathanson is a founding partner of the Policy Resolution Group at Bracewell, PMA's strategic communications firm.
Paul has more than 20 years of experience in strategic communications, with a focus on reputation management, message development and implementation, public policy analysis, media relations and strategic counseling services. His expertise helps clients formulate their arguments in persuasive ways and ensures that their views are heard and understood by target audiences, including Members of Congress, policymakers, the news media and the public.

---
Troy Nix
President & CEO, First Resource, Inc.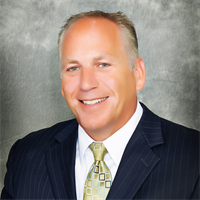 Troy Nix is the founder, president and CEO of First Resource, Inc., the only association management company focused exclusively on providing value to America's manufacturers through innovative association management practices. A 20-year veteran of the manufacturing sector, he serves as the founding executive director of the Manufacturers Association for Plastics Processors (MAPP) and the Association for Rubber Products Manufacturers (ARPM), as well as executive director of the American Mold Builders Association (AMBA). Troy also founded the Benchmarking and Best Practices Conference, one of the manufacturing sector's fastest growing and most innovative events.
He is a military veteran and graduate of the United States Military Academy at West Point, receiving a Bachelor of Science in Engineering Management.
---
Thom Singer
Executive Advisor, Speaker and Content Creator, Davis Hills Solutions LLC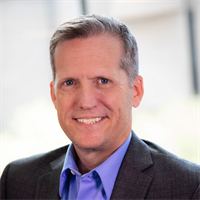 Thom Singer is an advisor to executives, speaker and content creator. After a successful career in sales and marketing, he became a growth leadership speaker in 2009. A decade later he has brought his high-energy presentations and action-oriented content to more than 950 audiences. Thom knows that, as the speaker, he has a responsibility to set the tone for a strong conference-attendee experience.
He is obsessed with helping people navigate the gap that exists between potential and performance. Both individuals and teams are looking to find the reset button to attain more results. Known as "The Conference Catalyst," Thom creates an atmosphere of fun and interaction that lasts beyond his presentation.
Thom earned his Certified Speaking Professional (CSP) from the National Speakers Association in 2014. He is the author of 12 books and is the host of the popular "Cool Things Entrepreneurs Do" podcast. On his show he has interviewed more than 400 entrepreneurs, solopreneurs, business leaders and others with a focus on discovering how the most successful people close the gap between potential and results.
---
Traci Tapani
President, Wyoming Machine, Inc.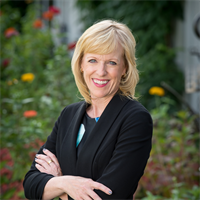 Traci Tapani, co-president of Wyoming Machine, Stacy, MN, has brought innovation and leadership to manufacturing, workforce development and recruitment across the country. She participated in the White House-Upskill America Summit, the Skills Summit in Washington, D.C. and more. Governor Mark Dayton appointed Traci to Minnesota's Workforce Development Board. Traci has served on many workforce development task forces and boards. She recently completed a 3-year term on the board of the state's Minnesota Chamber of Commerce and she is chair of The Initiative Foundation. A well-known resource for the media, Traci has been featured in The New York Times, CNBC, NPR, Minnesota Business Magazine, The Star Tribune, MPR News and more. She and co-president Lori Tapani received Lifetime Achievement Awards from the National Association of Women Business Owners, Minnesota Chapter.
---
Scott Walton
Chief Operating Officer, Harbour Results Inc.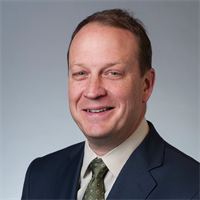 Scott Walton is chief operating officer at Harbour Results, Inc. With more than 25 years of experience in strategic planning, operations management, lean manufacturing and supply chain management, he has assisted multi-national companies, government entities and business professionals worldwide. Scott's areas of expertise include automotive, plastics, defense and distribution.
Prior to joining Harbour Results Inc., Scott was president at Automotive Market Segment for Nypro Inc., where he was responsible for development and deployment of automotive strategy on a worldwide scale. He holds a Bachelor of Science in Mechanical Engineering from Temple University. His engineering degree is supplemented with extensive post-graduate courses and professional training as well as two expatriate assignments with British and Europe operational responsibilities.

---
Shane Yount
Principal, Competitive Solutions Inc.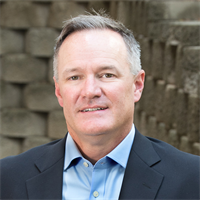 Shane A. Yount is a nationally recognized author, speaker and president of Competitive Solutions, Inc. (CSI), an international business transformation consulting firm that pioneered the acclaimed organizational development system known as Process Based Leadership®—a business transformation methodology designed to create a sustainable culture of clarity, connectivity and consistency through the use of non-negotiable business processes.
Shane began his career with Perdue Farms, Inc. Having performed such roles as front-line supervisor, operations manager, quality manager, director of human resources, and corporate continuous-improvement champion, Shane brings extensive experience in every aspect of organizational dynamics and effectiveness. Since 1991, he has led the offices of CSI in becoming one of the nation's most recognized business transformation consulting firms, working with such organizations as Michelin, Glaxo Smith Kline, Pfizer, Lockheed Martin, the Department of Defense and others.
He is the author of "Buried Alive: Digging out of the Management Dumpster," "Leaving Your Leadership Legacy," and "Leading Your Business Forward: Aligning Goals, People, and Systems for Sustainable Success."
---
---