Industry 4.0 Experience
Speakers
Ross Adams
Product Manager, Markforged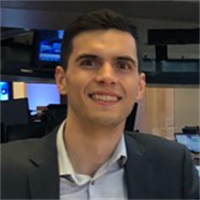 Ross Adams is a Markforged Product Manager responsible for the metal product roadmap. Adams has a Mechanical Engineering degree from UMass Amherst that prepared him for a Tool Designer role focused on AM tooling in Aerospace. Adams then transitioned to Application Engineering at Markforged, combining his technical knowledge with industry knowledge of 3D printing. By developing skills related to customer interaction and product market fit, Adams transitioned to Product Management.
---
Joe Bashta
CEO, Axicor North America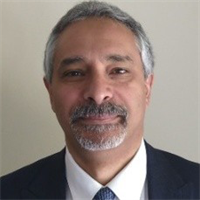 Joe Bashta has worked in the technology industry for more than 35 years. His career began in the mid-1980s in Australia, in the then-nascent Information Systems industry. Since then, he has worked in numerous disciplines and held a variety of positions, nationally and internationally. The culmination of those positions and experiences led to his current role as co-founder and CEO of Axicor, an artificial-intelligence (AI) solutions company.
Axicor focuses on using AI to deliver measurable outcomes to its manufacturing clients. It takes clients on a data journey that begins with extracting value from the data they already have (business intelligence) and then moving into predictive and prescriptive (AI) analytics as measurable outcomes are achieved at each stage.
---
Bill Bither
Co-Founder/CEO, MachineMetrics, Inc.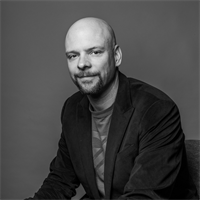 Bill is an experienced software entrepreneur, and the founder of Atalasoft, an enterprise software company that sold to Kofax (now Lexmark). Prior to Atalasoft he worked in aerospace manufacturing. He co-founded MachineMetrics in 2014 to bring visibility and predictability to the manufacturing floor with manufacturing's Industrial IoT platform for machines.
---
Joseph Bortolameolli
Product Specialist, Brankamp Process Automation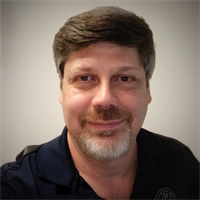 Joe Bortolameolli is a product specialist with the Brankamp In-Process Monitor Line at Marposs Corp. Joe has 33 years of experience in the stamping, cold forming, and metal cutting industries, working with customers to provide the ultimate sensor solutions for their manufacturing forming processes. He also provides MES solutions to enable a direct link between a production machine, its process-monitoring system or data-collection terminal and the production management and ERP systems, to deliver on-line machine, operating, order, maintenance, quality, and process data without delay to all departments of the company.
---
Will Healy III
Global Supply Chain Information Office, Balluff, Inc.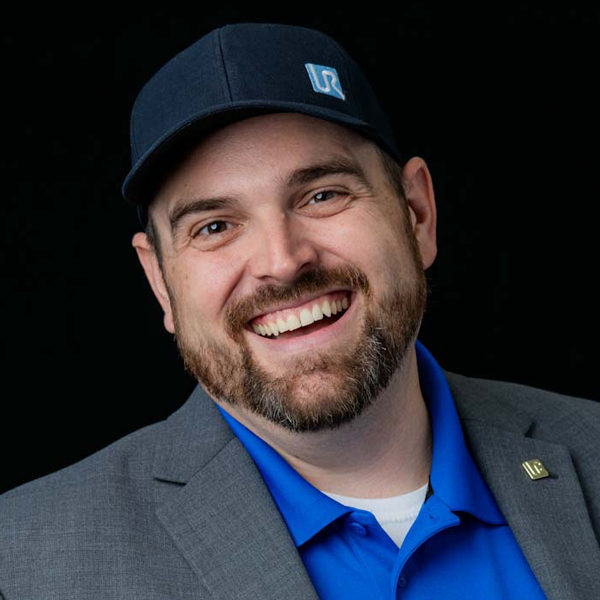 Will Healy III is enthusiastic about manufacturing, technology and workforce development. A Purdue University mechanical engineer who loves to share his passion for automation, Will is a leader at Balluff Worldwide and with the Advanced Manufacturing Industry Partnership (AMIP) in Cincinnati. He speaks from personal experience about the industrial revolution, managing culture change in organizations, bridging the manufacturing skills-gap, and creating value through automation. With more than 15 years of experience in a variety of industries including assembly, welding and stamping, Will is published and quoted in various trade magazines and has presented at a variety of industry conferences. Follow Will on YouTube, Twitter and Reddit with the handle WillAutomate.
---
Tony Kaczmarek
VP Product Management, Plex, A Rockwell Automation Company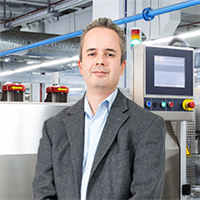 Tony is VP of Product Management focusing on Plex Manufacturing Automation. Tony was President of the recently acquired Kors Engineering. He brings over 25 years of domain expertise in controls and automation. His primary focus is around Plex Production Monitoring and Plex Automation & Orchestration and integration through the Rockwell software stack.

---
Mike Kroll
Director of IT and Communications, Trans-Matic Mfg. Co., Inc.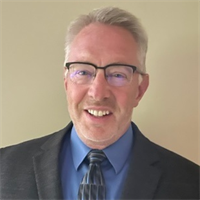 Mike Kroll has worked in IT for more than 30 years. He began his career working for Electronic Data Systems (EDS) and was there for 6 years prior to joining Trans-matic Mfg. in 1996. Mike has enjoyed the past 26 years leading the IT Department for Trans-matic. In addition to the day-to-day, boots-on-the-ground support, a few major projects include: Plex implementation in the U.S., China, and Mexico; network implementation; standardized desktop hardware; ERP migration; global Internet communication redundancy; telephone systems; cloud applications; supporting multiple manufacturing facilities globally; cybersecurity awareness; and most recently Industry 4.0 and automation integration on the shop floor.
---
Daniel Leong
Product Marketing Manager, Markforged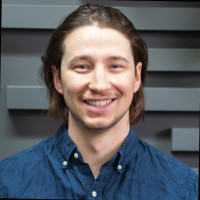 Daniel Leong has spent the past six years at Markforged, first as an engineer and currently as a Product Marketing Manager, where he primarily focuses on core messaging, web experience, and technical enablement. Leong is a mechanical engineering graduate from Olin College, and has experience in mechanical design, mechanical simulation, product design, program management, and product marketing.
---
Mark Merino
CTO, Polaris Automation, Inc.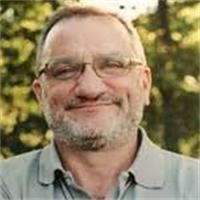 Mark Merino has been helping manufacturers automate their businesses for over 30 years. A revered leader in implementing state of the art technologies, he is currently guiding the efforts that are accelerating the digital transformation of factory floor operations for many world class manufacturers at Polaris Automation. Under
Mark's leadership, Polaris is taking the lessons learned from large scale DX transformations and creating a systemized strategy for rapid deployment for small and medium sized manufacturers. Prior to this endeavor, he led the product development efforts for Command Alkon, delivering best in class technology that has been digitally transforming the heavy building materials sector since the dawn of the PC era.
---
Brian Schauf
Innovation Technology Program Director, Schreiber Foods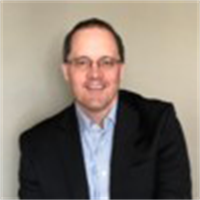 Brian Schauf has worked for more than 20 years in technical leadership in manufacturing and services organizations, using technology to create a distinct competitive advantage. Brian has led cross-functional teams and has hand-on experience in testing, developing and implementing a variety of new technologies in the food, pharmaceutical and packaging industries. He is currently the Innovation Technology Program Director at Schreiber Foods, focusing on supporting new business integration and utilization of data and plant-floor analytics to support productivity, automation and new product and process launches.
---
Craig Scott
Founder, Mfgx Inc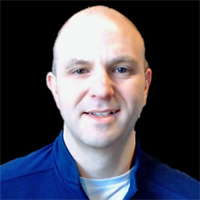 Craig is in charge of a game changing SaaS application called Fuuz. From his decades of experience running manufacturing companies and then implementing canned ERP solutions, he has formulated a one-of-a-kind solution for any organization to take advantage of.
Previous to this, Craig owned and operated a small fabrication/prototype/tool & die shop north of Detroit, providing primarily high precision work, CNC machining, 5-axis laser cutting and assembly.
---
Todd Wenzel
President, TCR-Integrated Stamping Systems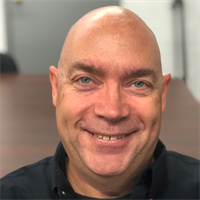 Todd Wenzel is president of TCR Integrated Stamping Systems, Wisconsin Rapids, WI. TCR provides consulting, service, and sales and turnkey installations of capital equipment for hand-fed, progressive-die and transfer stamping applications. While the bulk of the work performed has been in the upper Midwest, TCR provides its services all over the United States, and in nine other countries as well. Its systems have been used to produce everything from microscopic medical components to large stampings for the heavy-truck and earth-moving equipment industries.
Wenzel has been a technical speaker for the Precision Metalforming Association for more than a decade, including holding one to two seminars a year to support and help train companies in the stamping industry. He also is a frequent contributing writer for MetalForming magazine, covering a variety of technical topics. His decades of experience with specifying and installing a wide range of turnkey production systems has provided a wealth of practical experience that Wenzel gladly shares with his audiences to help them become even more competitive stampers.
---
Aaron Wiegel
President & CEO, Wiegel Tool Works, Inc.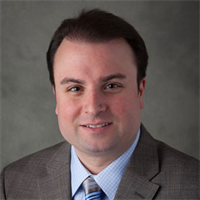 Aaron Wiegel is president, Wiegel Tool Works, Inc., a precision stamper specializing in electrical automotive tight-tolerance terminals, complex lead frames and busbars.
---
---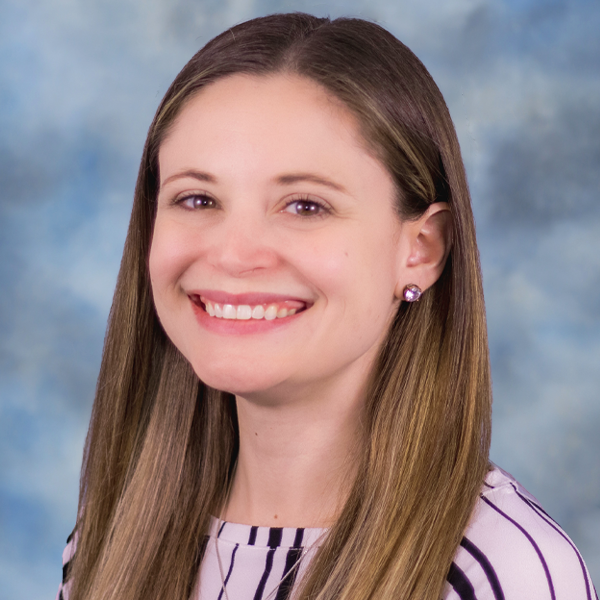 Alison Miller
Meetings and Events Manager
(216) 901-8800
Sponsorship Information