Internet of Things Experience
Speakers
Mohamed Abuali
CEO and Managing Partner, Iotco, LLC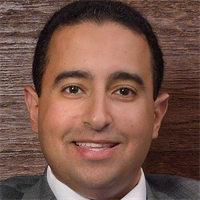 Mo Abuali is CEO and managing partner at IoTco, the internet of things company. He is a strategic and transformative technology and business management leader with a 20-yr. record of achievement driving and sustaining change in manufacturing. Abuali serves industrial and manufacturing clients in the automotive, aerospace and defense and other industries, providing digital transformation, industrial IoT and predictive analytics technology and services, as well as the IoT Academy for Training. He has a doctorate degree in Industrial Engineering, and has worked at Toyota, Omron and other companies.
---
James Barrett
President, Link Systems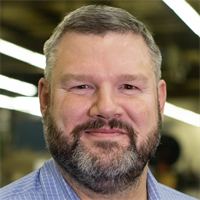 James Barrett has a Masters degree in Electrical Engineering and is President of Link Electric & Safety Control in Nashville, TN. He has 30 years of experience designing and applying safety, control, and automation equipment for the metal stamping industry and is a member of the Precision Metalforming Association.
---
Isaac Bennett
Director of IT and Digital Transformation, SAF-HOLLAND USA, Inc.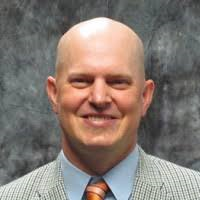 Isaac Bennett is the Digital Transformation and IT Director at Wright & McGill Co., the only manufacturer of Fishhooks in the United States. He comes from an automotive manufacturing/IT background having worked as the IT Director of Detroit Manufacturing Systems (DMS), and previously the Global IT Innovation Manager for Maxion Wheels; both tier-1 automotive suppliers. He has worked in the IT field for near 20 years, where he led the automotive IT departments global digital transformation initiative, helping plants around the world implement smart manufacturing projects.
Isaac is Passionate about bringing business value through IT. Modern, agile, Innovative solutions to propel businesses into the digital age.
Provided IT Leadership with:
Digital Transformation
Manufacturing Process Innovation
Industry 4.0
Industrial Internet of Things
Industry 4.0 and the Industrial Internet of Things is disruptive. These concepts will lead to new types of work and ways of working. Industry 4.0 is not just a technology change, it is a corporate cultural shift. Shifting our mindset of cooperation to collaboration and connectivity.
---
David Darling
Chief Strategy Officer, Creston Industrial Sales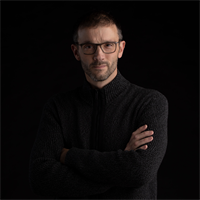 David is a strategic thinker and innovator who is always looking at continuous improvement and technological innovation, not as one-time achievements, but as a business culture of their own. David has significant experience in varied manufacturing processes, business standardization, manufacturing engineering, sales, and marketing. After spending nearly 15 years in the automotive industry working for DaimlerChrysler/FiatChrysler he took the helm as VP & COO of a $50M wholly owned tool and die manufacturing company. During this tenure, David effectuated massive change in almost every area he touched. Since that time, he has served an operational turnaround consultant, the President of Creston Industrial Sales, and now the Chief Strategy Officer of its partner company, Tools United USA.
---
Jim Finnerty
Product Manager, Wintriss Controls Group LLC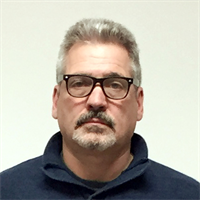 Jim Finnerty has been with Wintriss Controls Group for more than 35 years and is responsible for new-product development and sensor applications. He has helped metal stampers implement sensors and prevent die crashes for more than 35 years, and has published numerous articles pertinent to the metalforming industry. He also is an active member of the Precision Metalforming Association, serving on multiple committees and presenting at countless PMA technical seminars, FABTECH and conferences around the world.
---
Helge Hornis
Technology Director, Pepperl+Fuchs, Inc.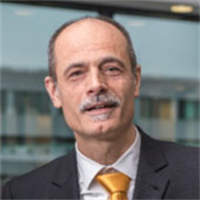 As the technology director at Pepperl+Fuchs, Inc., Dr. Helge Hornis focuses on expanding the use of IIoT methods in factory automation to simplify automation tasks and enhance system uptime. In this capacity, he is responsible for the startup Neoception USA, a Pepperl+Fuchs company that designs and implements software interfaces between proven automation hardware and secure cloud infrastructures. Another one of his key focus areas is the use of novel LIDAR solutions in robotics, material handling, and mobile applications. Over the past two decades, Dr. Hornis has held a number of technology-oriented positions at Pepperl+Fuchs, including product manager for industrial bus communication and RFID.
Dr. Hornis has published numerous articles in peer-reviewed scientific publications and industrial trade publications in North America and Europe, on a range of topics including safety networking, RFID solutions, and Industry 4.0. He provides regular inter-company training seminars and is a lead instructor for AS-Interface Organization North America, where he also serves on the board of directors. He recently joined the University of Akron's Electrical and Computer Engineering advisory board.
Before joining Pepperl+Fuchs, Dr. Hornis worked at the University of Missouri Research Reactor and the National Synchrotron Light Source at Brookhaven National Labs. He graduated in 1994 from the Georgia Institute of Technology with a Ph.D. in physics and a minor in material science.
---
Hyunok Kim
Director, Forming Center, Principal Engineer, Forming Group, EWI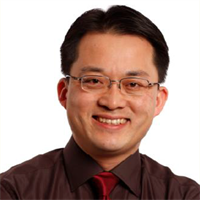 Hyunok Kim is the director of the EWI Forming Center and a thought leader in the sheet metal forming industry. His areas of expertise include cold/warm/hot sheet and bulk-forming technologies, forming equipment, tribology, simulations and formability testing/analysis. He has led numerous industry- and government-sponsored research programs of various metal forming topics. Hyunok received his M.S. at the University of Michigan and his Ph.D. at The Ohio State University (OSU) in metal forming and manufacturing. Since joining EWI in 2008, Hyunok contributed to the establishment of the EWI Forming Center in 2012. He actively networks with the metal forming industry and offers practical training courses on sheet metal forming for engineers and designers of various industries. Hyunok is an Ohio-certified Professional Engineer (PE) and is actively involved in teaching manufacturing/metal forming courses to undergraduate and graduate students as an Adjunct Professor at The OSU College of Engineering. He has authored and co-authored more than 70 technical papers and articles on topics related to manufacturing and metal forming. Hyunok is also an active member of SAE and SME.
---
Curtis Lebensorger
Software Developer, Komatsu America Industries, LLC Press Technology Division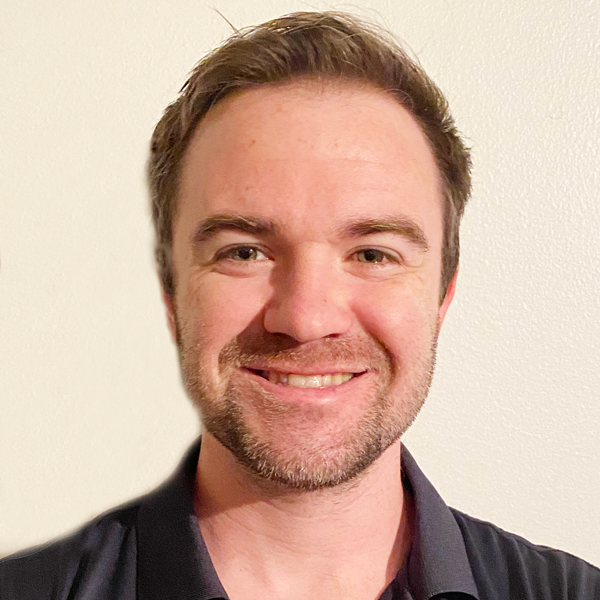 Curt Lebensorger is a software engineer at Komatsu in the machine press division. He created Komatsu's IoT platform, Presscheck, building cloud solutions to diagnose and monitor machine press activity. Curt has a Master's Degree in Data Science from Lewis University. His passion is building IoT infrastructures that are sustainable and cost-effective, and he is an advocate for guiding others to help achieve their IoT objectives.
---
Gary Mintchell
Principal, The Manufacturing Connection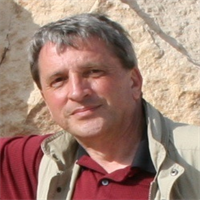 Gary is a passionate communicator and adviser on:
Manufacturing Excellence
Technology Trends and Vision
Marketing
Leadership Coaching
Personal Growth and Development
In his business career, Gary has held leadership positions in almost every area of manufacturing including IT, product development, and marketing. He has launched new products, increased sales, managed projects and programs and helped companies and individuals succeed. He entered the media business as a senior editor at Control Engineering magazine. He then was one of the co-founders and founding editor of Automation World magazine. He was among the first in his market to deeply engage in social media.
---
Pavan Muzumdar
Chief Operating Officer, Automation Alley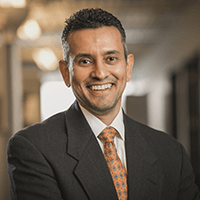 Pavan Muzumdar is chief operating officer of Automation Alley and an Industry 4.0 expert. He is responsible for facilitating smooth functioning of the organization and enabling execution of strategic goals. Blending his 20-plus years of experience in executive leadership roles with his love of financial analysis and entrepreneurial endeavors, Muzumdar brings a people-focused, fundamentals-based analytical approach to his work.
Muzumdar also is the founder of PCS Insight LLC, a company that teaches leaders of growing companies how to increase profits by intensifying happiness and reduceng friction in the workplace, resulting in greater productivity and long-term success.
Leveraging his experience with workplace cultural change, Muzumdar created Automation Alley's Competitive Industry 4.0 Transformation (ACT4.0) program and Industry 4.0 Assessments to help growing, forward-thinking advanced manufacturing and technology companies transform their businesses by adopting cutting-edge technologies associated with Industry 4.0.

---
Stephan Robertson
General Manager/VP Sales & Operations, SIMPAC America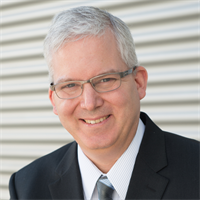 Stephan Robertson is a sales and marketing exec with over 30 years of experience in the metal forming industry and a proven aptitude for repositioning brands, penetrating markets, and cross-communicating P&L strategies between European, Asian, and North American shareholders. With customer satisfaction and brand integrity being of his highest priorities, Robertson has developed new automation practices to uphold innovation standards and transform business structures for maximum profitability. Prior to becoming General Manager/VP of Sales & Operations at SIMPAC America, Robertson held leadership positions with various North American- and European-based companies, for which he contributed over $150M in sales and spearheaded projects from numerous Fortune 500 companies. Robertson's record of converting companies from loss to profit centers is a clear demonstration of his ability to acquire resources, assess risks, and attain results.
---
Bryan Sapot
CEO, SensrTrx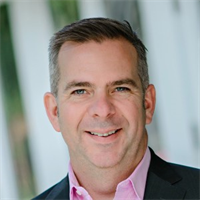 Bryan Sapot is a lifelong entrepreneur, speaker, CEO and founder of SensrTrx Manufacturing Analytics and Datix. With more than 20 years of experience in manufacturing technology, Bryan is known for his deep industry insights and plain language explanations of the complex ideas and issues manufacturer's face today. Bryan has been featured in INC magazine, the St. Louis Business Journal, and the St. Louis Post Dispatch, and has won numerous technology awards.
---
Fred Tillman
VP of Product Development , ECI Software Solutions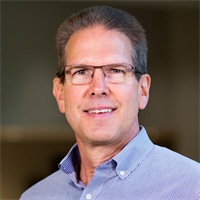 Fred has extensive experience developing and deploying complex global commercial SaaS software products and services for a diverse spectrum of industries. He has held executive and leadership positions in software product development at various companies including Maintenance Connection, Periscope Holdings, BidSync, L-3 Communications, ARI Network Services and ADAC Healthcare.

Fred earned a Bachelor of Computer Science degree from Oklahoma State University and a Master of Business Administration degree from the Texas Christian University. He has a broad understanding of product management, system architectures, programming languages, software development processes, and cloud computing. He has developed several successful commercial software products for the manufacturing, asset management, government procurement, e-commerce, aerospace, and healthcare markets.

Fred's primary motivation is to create enabling and collaborative environments for technology professionals and customers that want to make a difference in the world. He has an unquenchable thirst for solving business problems through the use of technology. Success is defined by creating value for customers, shareholders, and employees.
---
Chuck Werner
Manager Operational Excellence, Michigan Manufacturing Technology Center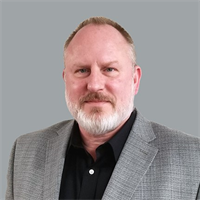 Chuck Werner has been with the Michigan Manufacturing Technology Center since July 2016. His areas of expertise are in Lean, Six Sigma, Industry 4.0 and Quality.
Chuck has accumulated 30 years of experience in manufacturing, most of it as a Tier I supplier in automotive. He worked in several different companies, even working at a bank for almost a year until the "the song of production" lured him back. A fringe benefit of the companies he has been with is having experienced first-hand the benefits of implementing manufacturing technologies and using them to improve products, processes and services. While most of his time in manufacturing has been in the areas of Operations, Quality and Engineering, he has found that the Lean and Six Sigma tools are universally applicable regardless of the role. Over the past three years, Chuck has worked diligently on the organization's Industry 4.0 practice area and has assisted many manufacturers on identifying and implementing technology to improve their business.
---
---