Industry 4.0 Experience
Speakers
Mohamed Abuali
CEO and Managing Partner, Iotco, LLC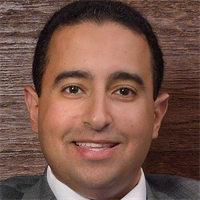 Mo Abuali is CEO and managing partner at IoTco, the internet of things company. He is a strategic and transformative technology and business management leader with a 20-yr. record of achievement driving and sustaining change in manufacturing. Abuali serves industrial and manufacturing clients in the automotive, aerospace and defense and other industries, providing digital transformation, industrial IoT and predictive analytics technology and services, as well as the IoT Academy for Training. He has a doctorate degree in Industrial Engineering, and has worked at Toyota, Omron and other companies.
---
Simone Bonino
VP of Business Development, Manufacturing Solutions, Altair Engineering, Inc.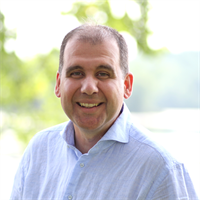 Simone Bonino is vice president of business development for manufacturing solutions at Altair. He has an associate's degree in mechanical engineering, has worked as a manufacturing engineer and tool and die project manager, and joined the Italian branch of Altair in 2001 as account manager for manufacturing. He subsequently moved to the Altair U.S. headquarters in 2006, taking the role of stamping technology manager. He later transitioned into a marketing position, overseeing global marketing for the HyperWorks brand and eventually taking the role of vice president of product marketing for Altair's simulation products.
His current role includes developing, delivering and supporting successful global go-to-market strategies and tactical plans to achieve massive, sustained business growth for Altair's manufacturing solutions, identifying proven and scalable solutions to replicate success globally across direct and indirect channels.
---
John Francis
VP Automation, Lupine Research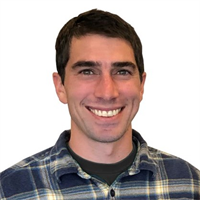 John Francis Ph.D. is vice president of automation and co-founder of Lupine Research, a division of Weiss-Aug Group.
John has a Ph.D. from the university of Colorado in Mechanical Engineering and Material Science. John co-founded Lupine Research in 2012 to develop new materials and manufacturing techniques for the medical device community. Lupine Research specializes in developing AI based quality control equipment for medical devices. Since partnering with the Weiss-Aug Group in 2020, they have invested in state-of-the-art facilities in order to better engage the American engineering development and manufacturing, specializing in fabrication and automation solutions. Lupine Research is located in Boulder, CO.
---
Guilherme Galante
Sales Manager, Schuler North America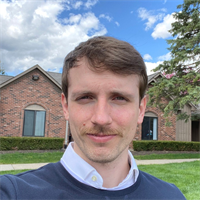 Bio coming soon.
---
Montez King
Executive Director, National Institute For Metalworking Skills (NIMS)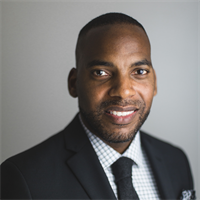 Montez King is the executive director of NIMS, the nationally recognized organization responsible for developing national standards and competency-based credentials in manufacturing industries. He is responsible for overseeing all aspects of the NIMS operation including administration, programs and strategic planning. In October 2017, Montez was appointed to the President's Task Force on Apprenticeship Expansion, formed by the Secretary of Labor "to identify strategies and proposals to promote apprenticeships, especially in sectors where apprenticeship progress are insufficient." Prior to his promotion into the executive director role, he was the NIMS credentialing director and led all technical support, data analytics and quality assurance activities for global credentialing.
Before joining NIMS, Montez served as training and technology manager for Magna International, one of the world's largest OEM automotive parts manufacturers. At Magna, he oversaw training and technology development for the organization's manufacturing training facility in the United States. He directed overall planning, development and implementation of their curriculum and instructions. He also directed the training, coaching, mentoring, and evaluating of all instructors.
---
Pavan Muzumdar
Chief Operating Officer, Automation Alley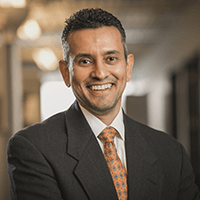 Pavan Muzumdar is chief operating officer of Automation Alley and an Industry 4.0 expert. He is responsible for facilitating smooth functioning of the organization and enabling execution of strategic goals. Blending his 20-plus years of experience in executive leadership roles with his love of financial analysis and entrepreneurial endeavors, Muzumdar brings a people-focused, fundamentals-based analytical approach to his work.
Muzumdar also is the founder of PCS Insight LLC, a company that teaches leaders of growing companies how to increase profits by intensifying happiness and reduceng friction in the workplace, resulting in greater productivity and long-term success.
Leveraging his experience with workplace cultural change, Muzumdar created Automation Alley's Competitive Industry 4.0 Transformation (ACT4.0) program and Industry 4.0 Assessments to help growing, forward-thinking advanced manufacturing and technology companies transform their businesses by adopting cutting-edge technologies associated with Industry 4.0.

---
Donna Peterson
CEO, World Innovators, Inc.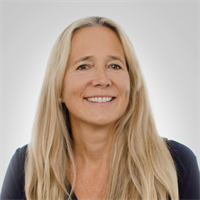 Donna Peterson is the CEO of World Innovators, a renowned B2B family-owned marketing agency with more than four decades of experience in the industry. Her passion for fostering authentic relationships among individuals and businesses is the cornerstone of her success. Donna firmly believes that building strong bonds with employees, vendors and customers is paramount to long-term growth and success.
With her extensive background in Business-to-Business marketing, Donna has helped countless companies achieve their marketing objectives. Her secret to success lies in her ability to dive deep into specific industries, understand their unique challenges and goals, and stay ahead of the game by forecasting future trends. Her exceptional leadership skills and unwavering dedication to her craft have earned her the respect and admiration of her peers.
---
Craig Rice
Director of Manufacturing Engineering, Clips & Clamps Industries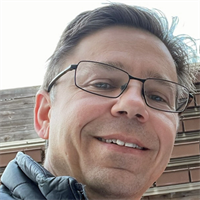 Craig Rice has worked in the automotive industry since 1994. He worked 16 years at Clips & Clamps while earning his engineering degree from U of M, before briefly working as an automotive test engineer at Mitsubishi Motors and then returning to manufacturing at Neapco Drivelines where he specialized in laser welding of unitized center bearings. In 2022 he returned to Clips & Clamps to join the executive management team.
---
Bryan Sapot
CEO, SensrTrx LLC dba Mingo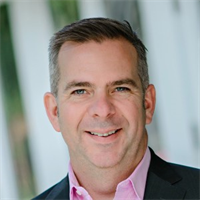 Bryan Sapot is a lifelong entrepreneur, speaker, CEO and founder of SensrTrx Manufacturing Analytics and Datix. With more than 20 years of experience in manufacturing technology, Bryan is known for his deep industry insights and plain language explanations of the complex ideas and issues manufacturer's face today. Bryan has been featured in INC magazine, the St. Louis Business Journal, and the St. Louis Post Dispatch, and has won numerous technology awards.
---
Peter Schulte
Manager of Application Engineering, Markforged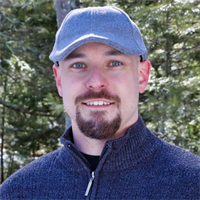 Peter Schulte is the Manager of Applications Engineering in the Americas for Markforged, the diverse Additive Manufacturing OEM seeking to bring industrial production to the point of need with 3D printing. He earned a Bachelor's Degree in Mechanical Engineering from Union College and spent nearly a decade working in manufacturing and applications of advanced electromagnetic mitigation materials prior to joining Markforged. Peter joined Markforged four and a half years ago as part of the Applications Engineering team, engaging end-users of Markforged metal and composite printer technologies and finding success in applications across a wide variety of industries. He has since moved up to lead the team in the Americas through expansions in the Markforged product and material portfolios.
He is located in Boston, MA near Markforged global headquarters.

---
James Sharp
Territory Sales Manager, ESAB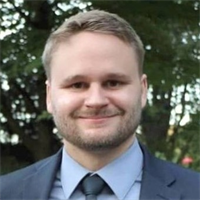 James Sharp is Territory Sales Manager for ESAB's Digital Solution, InduSuite, a suite of online and connected applications that works with any brand of welding equipment. His background includes marketing and economics. Since 2020, James has worked with fabrication and manufacturing companies to help them implement InduSuite online applications: WeldCloud Fleet, WeldCloud Productivity, WeldCloud Notes and WeldCloud Assembly. James delivers support and strategic benefits for mixed fleet customers. Areas of performance improvement include identification and elimination of bottlenecks to increase arc-on time, better documentation management, improved weld traceability and workforce accountability functions, better fleet management to optimize uptime, and implementing easy-to-use data analytic tools that can improve metal fabrication operations.
---
Scott Stookey
Director, Sales Strategy and Analytics, Elsa Corporation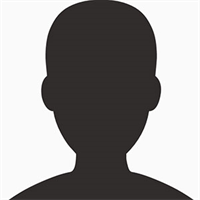 Bio coming soon.
---
---