IOT Conference
Speakers
Mohamed Abuali
CEO and Managing Partner, Iotco, LLC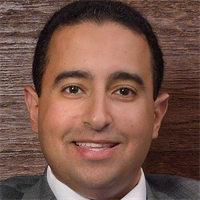 Mo Abuali is CEO and managing partner at IoTco, the internet of things company. He is a strategic and transformative technology and business management leader with a 20-yr. record of achievement driving and sustaining change in manufacturing. Abuali serves industrial and manufacturing clients in the automotive, aerospace and defense and other industries, providing digital transformation, industrial IoT and predictive analytics technology and services, as well as the IoT Academy for Training. He has a doctorate degree in Industrial Engineering, and has worked at Toyota, Omron and other companies.
---
Helge Hornis
Technology Director, Pepperl+Fuchs, Inc.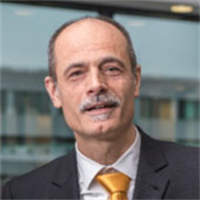 As the technology director at Pepperl+Fuchs, Inc., Dr. Helge Hornis focuses on expanding the use of IIoT methods in factory automation to simplify automation tasks and enhance system uptime. In this capacity, he is responsible for the startup Neoception USA, a Pepperl+Fuchs company that designs and implements software interfaces between proven automation hardware and secure cloud infrastructures. Another one of his key focus areas is the use of novel LIDAR solutions in robotics, material handling, and mobile applications. Over the past two decades, Dr. Hornis has held a number of technology-oriented positions at Pepperl+Fuchs, including product manager for industrial bus communication and RFID.
Dr. Hornis has published numerous articles in peer-reviewed scientific publications and industrial trade publications in North America and Europe, on a range of topics including safety networking, RFID solutions, and Industry 4.0. He provides regular inter-company training seminars and is a lead instructor for AS-Interface Organization North America, where he also serves on the board of directors. He recently joined the University of Akron's Electrical and Computer Engineering advisory board.
Before joining Pepperl+Fuchs, Dr. Hornis worked at the University of Missouri Research Reactor and the National Synchrotron Light Source at Brookhaven National Labs. He graduated in 1994 from the Georgia Institute of Technology with a Ph.D. in physics and a minor in material science.
---
Stephan Robertson
General Manager/VP Sales & Operations, SIMPAC America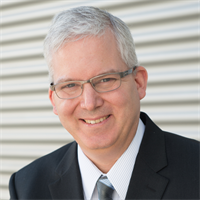 Stephan Robertson is a sales and marketing exec with over 30 years of experience in the metal forming industry and a proven aptitude for repositioning brands, penetrating markets, and cross-communicating P&L strategies between European, Asian, and North American shareholders. With customer satisfaction and brand integrity being of his highest priorities, Robertson has developed new automation practices to uphold innovation standards and transform business structures for maximum profitability. Prior to becoming General Manager/VP of Sales & Operations at SIMPAC America, Robertson held leadership positions with various North American- and European-based companies, for which he contributed over $150M in sales and spearheaded projects from numerous Fortune 500 companies. Robertson's record of converting companies from loss to profit centers is a clear demonstration of his ability to acquire resources, assess risks, and attain results.
---
---