Industry 4.0 Experience
Schedule
Day One - Wednesday, October 5, 2022
All times are central.
10:00 a.m.
Registration/Display Area Open
11:00 a.m.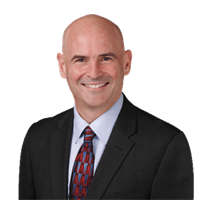 Dave Plomin Partner, Strategy & Operations Management Consulting, Plante Moran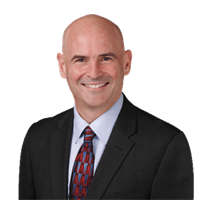 Dave Plomin
Partner Strategy & Operations Management Consulting, Plante Moran
View Biography
Realizing Value Creation and Competitive Advantages with Industry 4.0
How do you measure and maximize your investment to move beyond enhanced productivity to achieve greater scalability, flexibility, and data-driven value creation? This presentation will highlight pragmatic, real-world solutions to open the door to "what's possible" and how to reset your vision based on what you've accomplished. Hear how your peers are using predictive capabilities and automation to lower cost, improve interactions with customers and suppliers, and achieve a competitive advantage. 
11:45 a.m.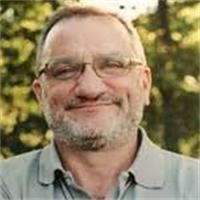 Mark Merino Digital Factory Solutions Director, Polaris Automation, Inc.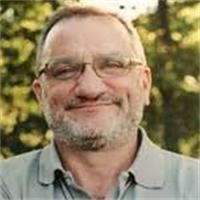 Mark Merino
Digital Factory Solutions Director Polaris Automation, Inc.
View Biography
Implementing Industry 4.0 on the Factory Floor
There's a lot of hype about Industry 4.0 and how drastically this will change manufacturing operations. IIOT, Edge Devices and APIs are great, but connecting these to existing OT infrastructures to retrieve the right data in the right context can be elusive, and often is left to the operations group to figure out. This presentation will lay out a proven roadmap that has been used by World Class Manufacturers to implement their I4.0 strategy on the factory floor, throughout multiple lines and locations, and will offer a valuable list of do's and don'ts to follow based on lessons learned.
12:30 p.m.
Lunch/Display Area Open
1:30 p.m.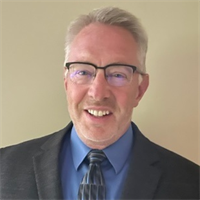 Mike Kroll Director of Global IT, Trans-Matic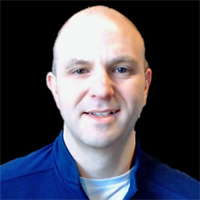 Craig Scott Founder, MFGx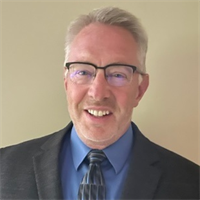 Mike Kroll
Director of Global IT Trans-Matic
View Biography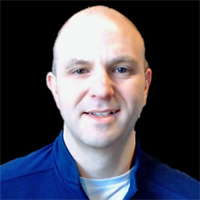 Craig Scott
Founder MFGx
View Biography
CASE STUDY: Industry 4.0 Processes and Progress at Trans-Matic
Industry consultant Craig Scott and Trans-Matic IT director Mike Kroll will explain what Industry 4.0 means to Trans-Matic, and describe the company's transformation timeline and the role MFGx will play. They'll also discuss the firm's plan for shop-floor integration and integration of its quality lab, and its new production-recording system. Finally, they'll explain the benefits it expects to realize from its Industry 4.0 strategy, and outline what's next.
2:15 p.m.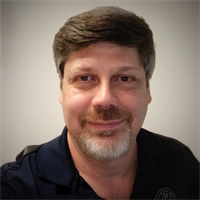 Joe Bortolameolli Product Specialist, Marposs Inc.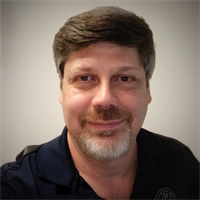 Joe Bortolameolli
Product Specialist Marposs Inc.
View Biography
Condition Monitoring Best Practices for Metal Forming and Fabricating Operations
This discussion homes in on the best practices metal forming companies can use when installing continuous conditioning-monitoring technology, to optimize equipment throughput and consistency. Learn how this technology helps shops reduce maintenance costs by making accurate record-taking more straightforward and available in real time.
2:45 p.m.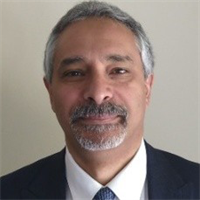 Joe Bashta CEO, Axicor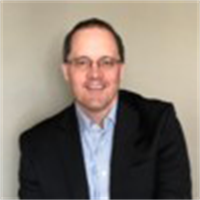 Brian Schauf Innovation Technology Program Director, Scheiber Foods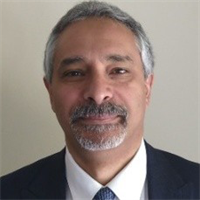 Joe Bashta
CEO Axicor
View Biography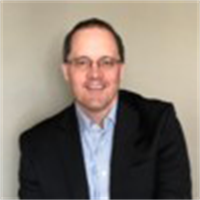 Brian Schauf
Innovation Technology Program Director Scheiber Foods
View Biography
How to Get Measurable Outcomes from Artificial Intelligence (AI)
Among topics to be covered:
The differences between business intelligence and AI
What is machine learning and how does it actually work?
The Data Journey--how Axicor helps companies derive measurable outcomes using AI
3:30 p.m.
Break/Display Area Open
4:00 p.m.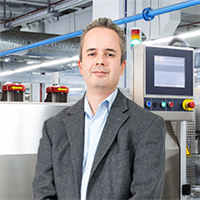 Tony Kaczmarek VP Product Management, Plex Systems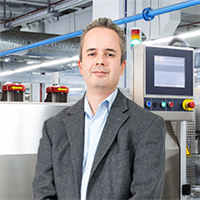 Tony Kaczmarek
VP Product Management Plex Systems
View Biography
What We've Learned from the First 20 years of IOT
Over the past 20 years the evolution of IOT has moved from isolated systems to fully integrated/quick-to-value solutions, with flexible on-ramps to parts and pieces as they're ready for the journey. Key takeaways:
While others struggle, understand how to leverage technology for greater efficiency, quality, and visibility
While others stall, understand how to achieve quick, scalable, and powerful solutions
While others lose value over time, understand how to grow your footprint as your needs change
While the industry pushes perceived solutions, solve real problems
4:45 p.m.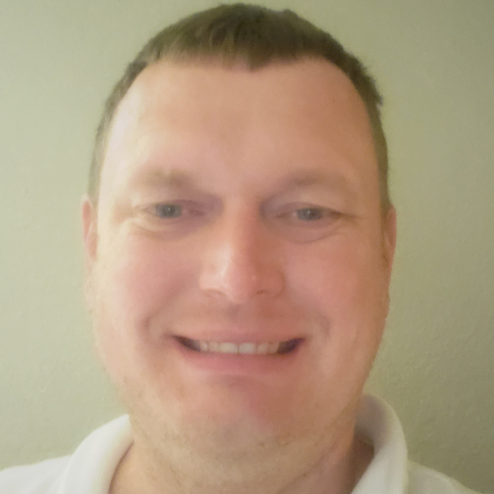 James Schwieterman Sales Manager Specialty Machines and Automation, Machine Concepts Inc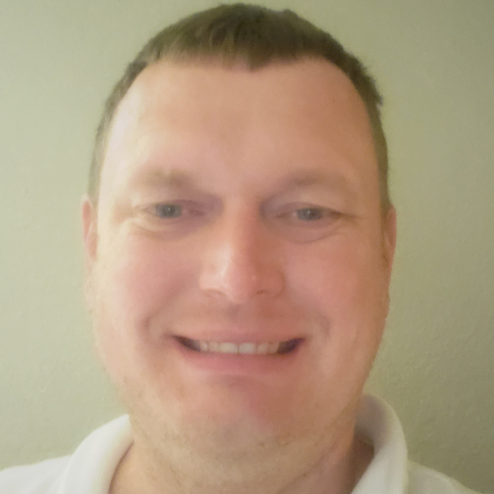 James Schwieterman
Sales Manager Specialty Machines and Automation Machine Concepts Inc
View Biography
Opportunities for Automating the Press Room
How do you decide when and where automate?
What operations are commonly automated?
When to use a robot vs. other automation technology
Leveraging custom design to increase automation potential
5:30 p.m.
Networking Reception/Display Area Open
6:30 p.m.
Adjourn
Day Two - Thursday, October 6, 2022
All times are central.
8:00 a.m.
Breakfast/Display Area Open
8:30 a.m.
Amada Schaumburg Solution Center Facility With Verification Floor Tour
See Amada's latest machine tool technology including:
Fiber Laser Cutting Machine technology
Auto-Tool Change Press Brake
Fiber Laser Welder
Servo Driven EMK Punch Press
And more
9:15 a.m.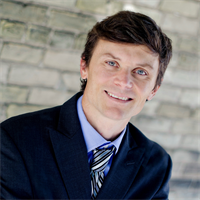 John Daly Senior Account Executive, MachineMetrics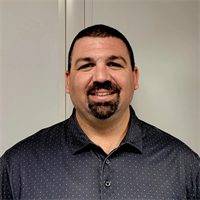 Dan Tuttle Manufacturing Manager, Flexco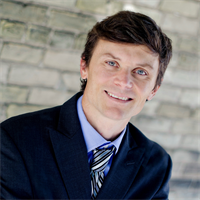 John Daly
Senior Account Executive MachineMetrics
View Biography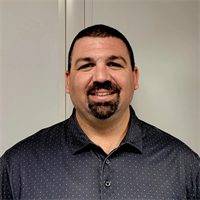 Dan Tuttle
Manufacturing Manager Flexco
View Biography
Case Study: Industry 4.0 Initiative Eliminates Covid Backlog at Flexco
John and Dan will take a deep dive into how Flexco's Industry 4.0 initiative was able to unlock machine data to identify root causes and resolve a several-month order backlog for a key product line after Covid-19-related supply-chain disruptions.
First, they will explain how Flexco's unbiased machine-data-driven approach provided clear evidence to senior leadership of the backlog impact and the risk it faced by not resolving it. Next, they will describe how Dan and his team was able to gather support from the maintenance and operations teams to drive corrective actions. Lastly, they will discuss how data was used to incentivize team members, which let to eliminating the order backlog one month ahead of schedule.
10:00 a.m.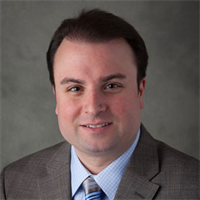 Aaron Wiegel President, Wiegel Tool Works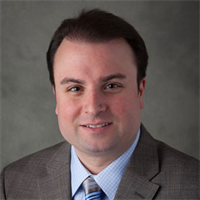 Aaron Wiegel
President
Wiegel Tool Works

View Biography

CASE STUDY: IoT and Data Analytics at Wiegel Tool Works
Precision metal stamper Wiegel, Wood Dale, IL, has invested heavily in two critical elements of Industry 4.0: manufacturing analytics and automation, and company president Aaron Wiegel will share his company's Industry 4.0 journey, the positive results realized, and lessons learned along the way. Particularly considering current challenges related to workforce and supply chain, integrating state-of-the-art analytics and automation technologies allow the company to support custom, high-volume production requests for precision, stamped parts, as well as provide rapid prototyping, tool design and tool production, waterjet and assembly services.
"Five years ago, we had zero robots," Wiegel says. "Today we have 40. These investments have allowed us to stabilize labor and still grow production."
10:45 a.m.
Break/Display Area Open
11:15 a.m.
Bradford Beale Managing Director, Pepperl+Fuchs Comtrol
Bradford Beale
Managing Director
Pepperl+Fuchs Comtrol

View Biography

Sensors for Bringing IoT to the Pressroom and Fab Shop
…covering the various types of sensors, sensor selection, best practices for implementation, and more.
Brad is manager of Pepperl+Fuchs' Global IIoT Solutions Group which develops IIoT edge sensor solutions to automation applications for customers in the logistics, automotive, pharma and other industries. For the past 4 yr. he has been managing IIoT initiatives within Pepperl+Fuchs globally along with software partners such as AWS, PTC and AVEVA. Focused on sensor-to-cloud data connectivity, he has helped develop global partnerships to help create successful IIoT applications. He has 25 yr. of industrial communication expertise spearheading numerous embedded communication platforms focused on industrial Ethernet and IIoT protocols as the former president of Comtrol Corp. Since 2019, Brad has managed cloud solutions and IIoT-Sensorik4.0 initiatives at Pepperl+Fuchs Americas.
12:00 p.m.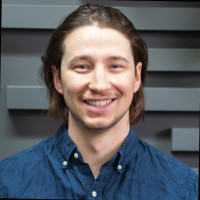 Daniel Leong Product Marketing Manager, Markforged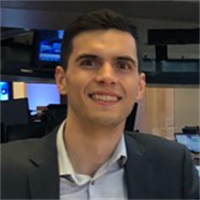 Ross Adams Product Manager, Markforged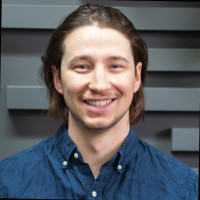 Daniel Leong
Product Marketing Manager Markforged
View Biography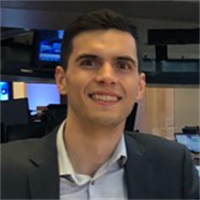 Ross Adams
Product Manager Markforged
View Biography
How 3D Printing Can Accelerate Your Metal Fabrication Process
Learn from several case studies metal formers and fabricators leverage additive manufacturing to quickly and efficiently evolve from from idea to end part ,whether tooling up a bending cell or empowering system integrators.
12:45 p.m.
Adjourn
Conference will take place at the Amada Solution Center in Schaumburg, IL.
---