Industry 4.0 Experience
Schedule
Day One - Tuesday, October 3, 2023
9:00 a.m.
Registration/Display Area Open
10:00 a.m.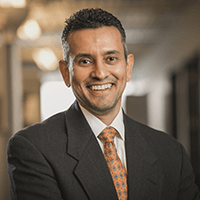 Pavan Muzumdar COO, Automation Alley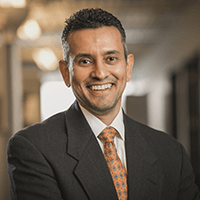 Pavan Muzumdar
COO Automation Alley
View Biography
Accelerating the World's Largest 3D Printing Network
3D printing is transforming manufacturing, increasing speed-to-market, lowering costs, and reducing waste—and it's not just for the largest corporations anymore. A Michigan-based additive-manufacturing (AM) network of 300 small- and medium-sized manufacturers, called Project DIAMOnD, is proving the future of digitally connected supply chains for AM.
Join Pavan Muzumdar, Automation Alley COO and Project DIAMOnD CEO, as he shares lessons learned from Phase 1 of Project DIAMOnD and discusses the importance of creating standard frameworks within the global manufacturing ecosystem.
10:45 a.m.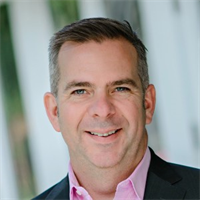 Bryan Sapot CEO, Mingo Smart Factory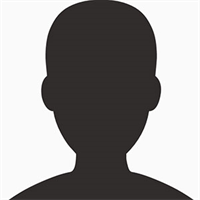 Scott Stookey Director of Data Strategy and Analytics, Elsa LLC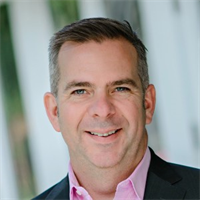 Bryan Sapot
CEO Mingo Smart Factory
View Biography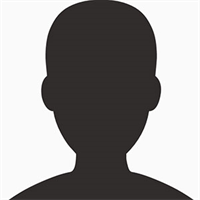 Scott Stookey
Director of Data Strategy and Analytics Elsa LLC
View Biography
Manufacturing Analytics: Where's the Value?
Utilization of the aging equipment is at an all-time high, creating the need to increase the performance of these lines or replace the equipment all together. The most successful manufacturers are the ones that can collect, understand, and leverage this data to make smart purchasing and engineering decisions to give them a competitive edge.
Joining Sapot will be Scott Stookey, director of sales strategy and analytics at Tier One automotive supplier Elsa, LLC. Elsa has the Mingo Smart Factory digital toolset deployed on dozens of lines and has thousands of users. Learn how the company managed the installation projects and maximizes the value it gains from the smart-factory systems.
12:00 p.m.
Lunch/Display Area Open
1:00 p.m.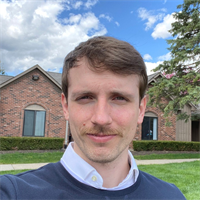 Guilherme Galante Sales Manager, Schuler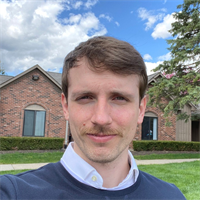 Guilherme Galante
Sales Manager Schuler Incorporated
View Biography
Digitization of the Stamping Industry
Industry 4.0, Industrial Internet of Things (IIOT), and digitalization all subscribe to the same objective for metalformers: a state-of-the-art stamping facility—also known as, the "Press Shop of the Future." Guilherme Galante will present practical how-to solutions for making production smarter.
Schuler North America will showcase key technologies that maximize overall equipment effectiveness (OEE), implement digitalization practices, and conduct smart press shop planning. Attendees will learn about the evolutionary process, the current market status, and the expectations of digitalization in stamping facilities.
"Zero-failure" production is around the corner, but the Press Shop of the Future starts today.
1:45 p.m.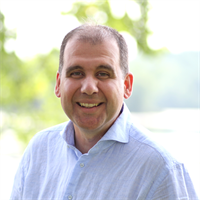 Simone Bonino VP of Business Development, Manufacturing Solutions, Altair Engineering, Inc.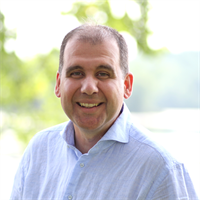 Simone Bonino
VP of Business Development, Manufacturing Solutions Altair Engineering, Inc.
View Biography
Case Study: Supporting Strategic Decision Making with Digital Twin Implementation at Patrone e Mongiello
In the metalforming industry, simulation of processes and the resulting material behavior has become a highly valuable standard practice. The investigation of key process parameters, such as material flow, temperature range, required press tonnage, as well as resulting material characteristics including strength, residual stresses, thinning - has been supported for quite some time by finite element analysis (FEA) simulation, replacing costly physical tryouts.
The knowledge gained from simulation can now be combined with data acquired from sensors on the actual press and tooling, gaining valuable insights on ever-varying process conditions, with the ability to generate a dashboard of the key performance indicators (KPIs) and support strategic decision making.
The presentation will showcase a digital twin implementation at Patrone e Mongiello, an automotive supplier of metal stamped parts located in Europe (Italy and Poland), utilizing Altair's software toolset and technical expertise.
Relying on machine learning (ML) algorithms using reduced order modeling (ROM) techniques and advanced data visualization, an IoT-based dashboard for the combined visualization of actual data and derived KPIs has been created.
Analyzing the evolution of dimensional and process parameters during production allowed the customer to quickly make strategic decisions, evaluating the impacts of – as an example – a batch of material with different characteristics or varying blankholder pressure, enabling corrections to production parameters in real time.
The outcome of the process has been an increased efficiency and environmental sustainability of processes and metal formed products via the integration of the digital twin into the company's digital factory IT architecture.
2:30 p.m.
Roundtable Discussion
3:00 p.m.
Break/Display Area Open
3:15 p.m.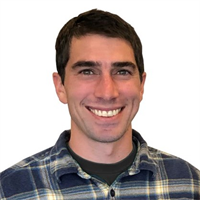 John Francis Vice President of Automation, Lupine Research (a division of Weiss-Aug Group)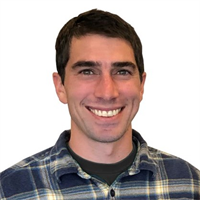 John Francis
Vice President of Automation Lupine Research (a division of Weiss-Aug Group)
View Biography
Machine Learning and Artificial Intelligence for Quality Control and Inspection
This presentation will be an overview of AI and the application of machine vision to solve industrial quality control problems. It will share details from case studies and successful applications of machine learning, using hardware and software tools offered by Lupine Research.
4:00 p.m.
4:45 p.m.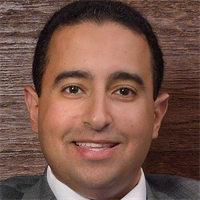 Mo Abuali CEO and Managing Partner, IoTco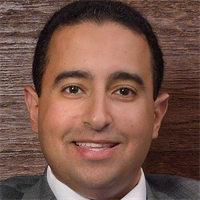 Mo Abuali
CEO and Managing Partner
IoTco

View Biography

Driving Zero Downtime: A Predictive-Maintenance Case Study at the Pressroom of A. O. Smith
Reducing unplanned downtime and minimizing scrap by even a few percentage points can yield significant savings for manufacturers. This presentation will discuss a real-world application at water-heater manufacturer A.O. Smith Corp., which leverages the Industrial Internet of Things (IIoT), machine learning and metrics to optimize shop-floor efficiency and productivity, and implement predictive maintenance for in its pressroom. The presenters also will discuss the digital tools of the trade that support Industry 4.0 with a systematic approach, with a focus on connectivity and data management, as well as the return on investment that can be wrung from maintenance and Quality 4.0 projects.
5:30 p.m.
Networking Reception/Display Area Open
6:30 p.m.
Adjourn
Day Two - Wednesday, October 4, 2023
8:00 a.m.
Breakfast/Display Area Open
8:30 a.m.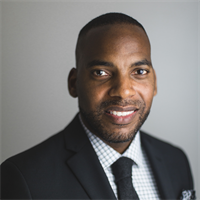 Montez King Executive Director, NIMS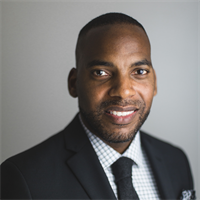 Montez King
Executive Director NIMS
View Biography
NIMS Smart Standards Framework and Job-Specific Industry 4.0 Roles
Smart Standards is part of NIMS Smart Training Solutions framework. Smart Standards is a dynamic duty-based system that identifies responsibilities associated with industry-recognized job roles. We'll take a look at standards for Industry 4.0 job roles and how they overlay with metalforming. Experience life changing tips for modernizing your training to keep up with the pace of emerging technologies and change in the workplace.
9:15 a.m.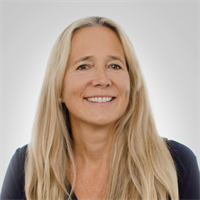 Donna Peterson CEO, World Innovators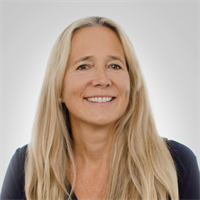 Donna Peterson
CEO World Innovators
View Biography
Empowering Manufacturers with AI and ChatGPT
In this presentation, we will explore how the integration of AI and ChatGPT can revolutionize the manufacturing sector by automating processes, and improving efficiency to developing trust-building marketing campaigns. Equip yourself with the insights to choose the optimal AI integration for your unique business, opening the gateway to the future of manufacturing.
10:00 a.m.
Break/Display Area Open
10:15 a.m.
10:45 a.m.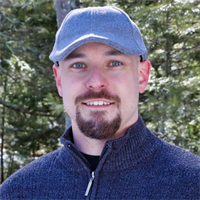 Peter Schulte Manager of Application Engineering, Markforged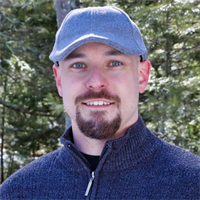 Peter Schulte
Manager of Application Engineering
Markforged

View Biography

3D Printing of Robotic End-of-Arm Tooling
Virtually everywhere that automation has been introduced into manufacturing, packaging, and processing, robots or cobots have been integrated as part of these modernization initiatives. Additive manufacturing can bring improvements in design, efficiency, capacity and speed to these emblematic tools of the future of industry.
Join Peter Schulte as he shares ways in which Markforged metal and composite 3D printing is changing the ways in which robotic end-of-arm tooling can be designed and manufactured, and how end-users can best leverage these capabilities within their own facilities.
11:30 a.m.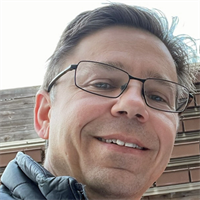 Craig Rice Director of Manufacturing Engineering, Clips & Clamps Industries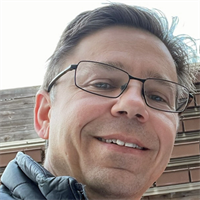 Craig Rice
Director of Manufacturing Engineering Clips & Clamps Industries
View Biography
Case Study: Managing the Data Stream from the Shop Floor to the Front Office
Rice's presentation will cover:
How to determine what data to collect
Developing the system on paper and getting buy-in from stakeholders
Importance on developing a Statement of Work, including all test requirements for both server and machine sides
12:15 p.m.
Adjourn
---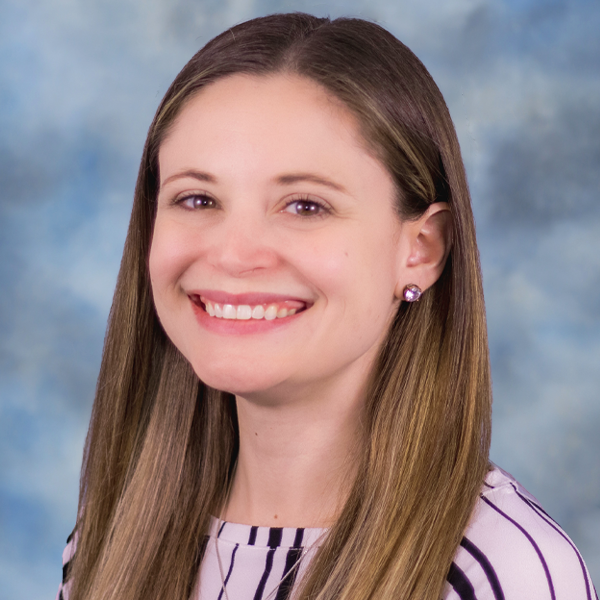 Alison Miller
Meetings and Events Manager
(216) 901-8800
Sponsorship Information