Automotive Parts Suppliers Conference
Speakers
Nigel Francis
CEO , LIFT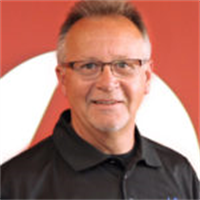 Nigel Francis is the CEO and executive director of Detroit-based LIFT – Lightweight Innovations for Tomorrow, one of the founding Manufacturing USA institutes. Prior to joining LIFT, Nigel served as vice president and officer, advanced engineering and technology development at American Axle, after working as senior automotive adviser to the State of Michigan and senior vice president, Automotive Industry Office, Michigan Economic Development Corp. There, he was charged with developing, implementing and executing a comprehensive strategic plan and roadmap to promote, retain and grow the automotive industry in Michigan.
Nigel has more than 35 years of experience in the global automotive sector, having held executive-level positions at OEM and Tier One companies in North America and Europe. He has spent the majority of his career in advanced design and engineering product development, and in recent years has been closely involved with clean technology through hybrid and electric vehicle development and vehicle lightweighting initiatives.
Nigel holds a Bachelor's of Science degree with honors from Brunel University in London, England.
---
Megan Hunter
Vice President Global Purchasing & Logistics, Martinrea International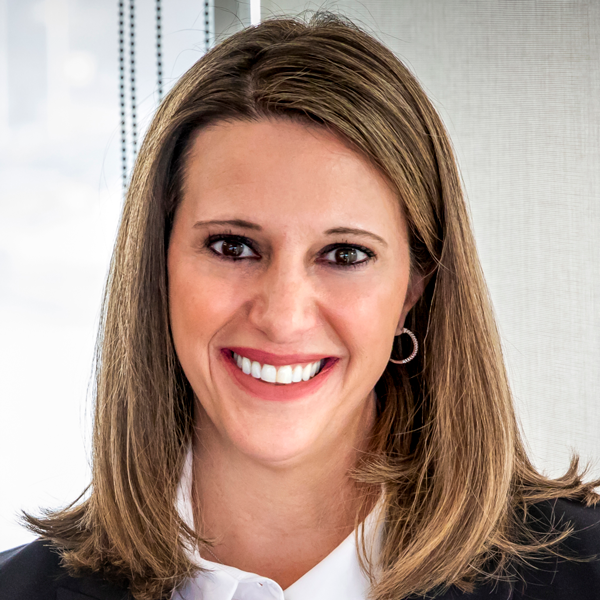 As vice president of purchasing and logistics at Martinrea International Inc., Megan Hunter is responsible for designing and executing sustainable procurement and supply chain operations globally. She joined the company in 2006 as sourcing manager chassis systems and metallic raw materials, setting strategy and negotiating agreements for ferrous and nonferrous raw materials, the group's largest purchase category. Megan also served as director of purchasing for Martinrea International Inc. globally.
Megan previously held purchasing positions at Ford Motor Company, ThyssenKrupp Budd and LTV Steel Company. She earned a bachelor's degree from the University of Toledo and a master's from Central Michigan University.
---
Mike Jackson
Executive Director, Strategy and Research, OESA (Original Equip. Suppliers Assoc.)

As OESA's executive director, strategy and research, Mike Jackson leads the association's data compilation and analytics, identifies and researches industry trends, produces relevant analysis, and speaks as a subject matter expert regarding economic and related industry trends and analysis. He also leads OESA executive peer group councils and the association's strategic planning efforts.
Mike has more than 20 years of progressive experience in market forecasting, strategic planning and management consulting. Most recently, he directed the vehicle production forecasting practice in North America at IHS Markit. Mike holds a Bachelor of Science in Business, Management Strategy from Eastern Michigan University and a Master of Business Administration in International Business from Wayne State University.
---
Heather Klish
VP Operations, Axletech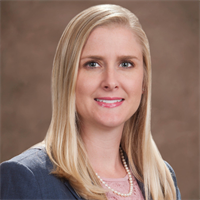 As vice president of operations at AxleTech, Heather Klish leads the deployment of strategic initiatives and business processes at all manufacturing and distribution locations. She joined AxleTech in 2015 from Acument Global Technologies, a privately held fastener company, where she held a variety of executive roles, including vice president of supply chain and lean enterprise. She also worked at American Axle in production management and global lean systems implementation. Heather started her career at General Motors, where she excelled in a variety of engineering roles.
Heather was honored as valedictorian of Kettering/GMI with a Bachelor's in Mechanical Engineering while specializing in automotive design. She also graduated from MIT with a Master's in Mechanical Engineering and an MBA from the Sloan School of Management, Leaders for Global Operations program.
---
David Klotz
President, Precision Metalforming Association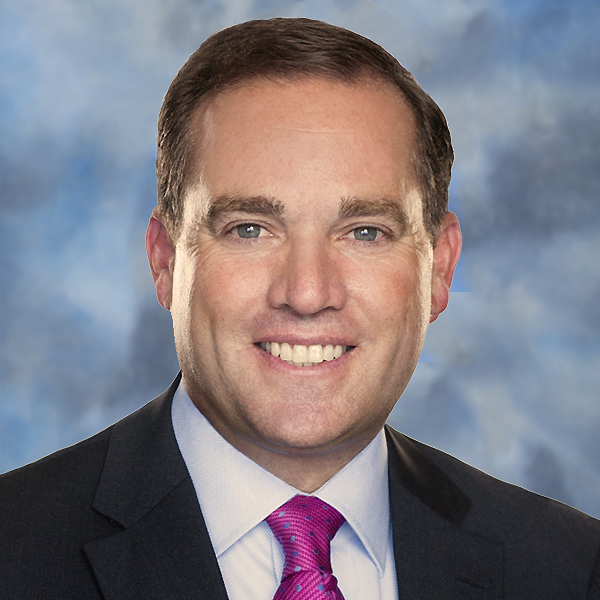 David Klotz became president of PMA in February 2019. Prior to that, he was president and executive vice president of sales and marketing for Tebis America, a developer of CAD and CAM software for the tool, die and mold manufacturing industries. He also previously served as senior manager of the Plex Automotive & Industrial Mid-Market sales team for eight years, and was a manager at Dallas Industries, Inc., for 12 years.
As a metalforming industry professional, Klotz has served as a member of PMA's Board of Directors, a member of the Executive Committee, and as chair and treasurer of the PMA East Michigan District. He also served as chair of PMA's Tool & Die Division, was a founding member of PMA's Next Generation networking group, and has been actively engaged in PMA's programs and services in many other capacities.
---
Thomas McMillen
Executive Director, Global Purchasing & Supply Chain, General Motors

Thomas (Tom) A. McMillen was appointed executive director, global chassis systems effective July 2018. He assumed the additional role with body structures in January 2019. Tom previously served as Executive Director, Global Interior and Safety since 2013 and executive director global supplier quality and program purchasing management since 2010. Prior to that, Tom was vice president, General Motors Europe purchasing and supply chain from 2008-2010, and executive director, global logistics from 2005 – 2008.
Tom has held numerous positions within the Global Purchasing and Supply Chain organization, having completed two international assignments in his 30-year career with General Motors. He started in Lansing, MI, as a material coordinator.

Tom holds a Bachelor's Degree from Northwood Institute and a Master's Degree from Central Michigan University.
---
Omar Nashashibi
Partner, The Franklin Partnership, LLP
Omar Nashashibi is a founding partner of The Franklin Partnership, LLP, the bipartisan Washington, D.C.-based government relations firm that represents PMA's interests before Congress and the Administration.
Omar has nearly 20 years of experience working with policymakers, politicians and the media. Prior to The Franklin Partnership, Omar worked for the Office of Management and Budget. Earlier in his career, he served as a research assistant at the Institute for Public Accuracy, promoting policy to the media. In 1995, he began his career in Washington, D.C. covering congressional and agency hearings for a nationwide nonprofit publication
---
Steve Rose
Practice Lead, Automotive & Heavy Truck, Kotler Marketing Group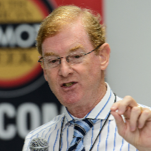 Steve Rose is a sales and marketing practitioner with more than 27 years of professional experience. He heads Kotler Marketing's Automotive and Heavy Duty practice, where he works closely with automotive and heavy duty parts suppliers to document and demonstrate the value of their offering. Prior to joining Kotler, Steve spent the majority of his professional career at Michelin Tire. While there, Steve excelled as a leader in sales and marketing. His P&L responsibilities spanned multiple divisions such as Passenger, Truck, and Earthmover. Under Steve's leadership, Michelin's Truck and Earthmover divisions routinely exceeded projections and still remain market share leaders today.
---
Daniel Sharkey
Partner, Brooks Wilkins Sharkey & Turco PLLC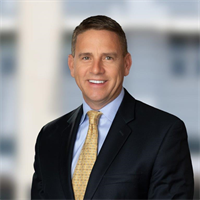 Dan concentrates his practice in business and supply-chain contracts and litigation. He has a significant experience in construction, class actions, environmental, franchises and dealerships, insurance coverage, intellectual property, real estate, securities, creditor's rights, student loan litigation, and sales representative matters. He is co-founder of Brooks Wilkins Sharkey and Turco PLLC and previously was an associate and shareholder with Butzel Long, PC. From 1995-1999, Dan was a Captain, U.S. Army Judge Advocate General's Corps, 3d Infantry Division (Mech.)- Trial Counsel and Special Assistant U.S. Attorney. Dan graduated from Vanderbilt University School of Law and The University of Notre Dame. He has successfully negotiated and litigated hundreds of manufacturing supply-chain disputes, ranging from original equipment manufacturers versus Tier 1 suppliers to raw-material suppliers versus lower tiers.
---
Carlos Thimann
Director, Pricewaterhousecoopers Advisory Services LLC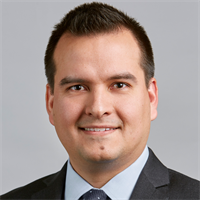 Carlos D. Thimann is a director with Strategy&, the strategy consulting arm of PwC. With more than 15 years of consulting and industry experience, Carlos helps automotive and industrial products manufacturers with their strategic and operational issues, specifically around manufacturing transformations, capabilities-driven strategies and footprint optimization. Before consulting, Carlos was a logistics engineer for FCA. Carlos holds an MBA from the Ross School of Business at the University of Michigan and a B.S. in Industrial & Systems Engineering from the University of Florida. He is also an APICS-certified Supply Chain Professional.
---
---