Automotive Parts Suppliers Conference
Speakers
Jeffrey Aznavorian
President, Clips & Clamps Industries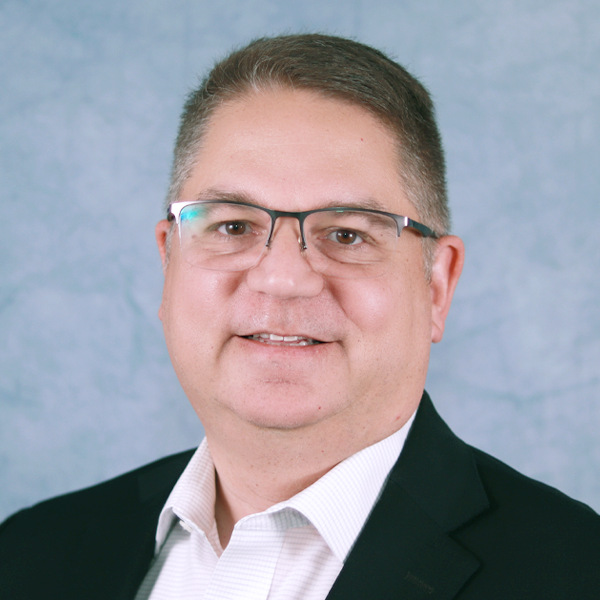 Jeff Aznavorian has been the third generation owner and president of Clips & Clamps Industries since April 2016. Prior to assuming that role, Jeff held various positions at the company including general manager, production supervisor, buyer and HR manager, dating back to 1997 when he began his tenure as a maintenance assistant. Clips & Clamps is a family-owned metalforming company that specializes in small to medium tonnage progressive die stamping, slideforming and CNC wireforming products, which it sells as a Tier One and Two supplier in automotive industry. Founded in 1954, Clips & Clamps has a proud multi-decade affiliation with PMA, including Jeff's father, Mike Aznavorian, who served as the association's chairman in 1996 and who helped establish the PMA Educational Foundation.
Jeff is a current member of the PMA Board of Directors as well as the director of the PMA East Michigan District. He earned his bachelor's degree in Psychology from Eastern Michigan University as well as his MBA from the University of Michigan's Ross School of Business.
---
Paul Eichenberg
Managing Director, Paul Eichenberg Strategic Consulting
Paul is a growth, turnaround and performance expert with decades of experience working for major automotive companies, helping them to take advantage of major industry innovations, grow their revenues and acquire new businesses. Through his unique global perspective of the automotive industry, Paul has developed and executed key strategies that have significantly transformed organizations.
---
Josh Forquer
Executive Vice President Sales and Technical Development, KIRCHHOFF Automotive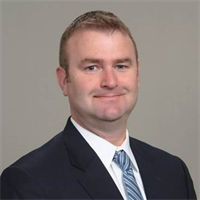 Josh Forquer is responsible for all sales, engineering and program management for KIRCHHOFF Automotive North America, a global leader in the development and supply of best-in-class structures for vehicle bodies and chassis. Innovative and economical lightweight products ensure that people are optimally protected in the event of an accident. Josh has 25 years of experience in the metalforming industry, specifically in the automotive segment with steel processing, stamping, welded assemblies and tubing. Josh began his automotive career in purchasing, gaining a solid foundation of what a customer looks for in a sustainable supply chain. After transitioning to a role in sales, Josh has held executive leadership positions with large Tier One automotive suppliers since 2005. He enjoys building strong teams that strive to meet the commercial and technical expectations of the customer.
Josh sits on the KIRCHHOFF Automotive North American board and has held previous board positions in for-profit and non-profit organizations. He holds an undergraduate degree from GMI (now Kettering University) and an MBA from Michigan State University's Eli Broad Graduate School of Management.
---
Steve Horaney
VP, Sales & Membership, OESA (Original Equip. Suppliers Assoc.)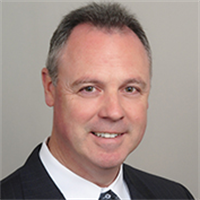 Steve Horaney, vice president, membership and sales, is responsible for OESA member recruitment and retention, as well as leading the OESA Sales Executives, Legal Issues, and Advanced Technology Councils as well as the OESA Mobility Supplier Forum in Silicon Valley. Steve also coordinates the OESA OEM Town Hall meetings, and leads and coordinates a number of the OESA topic-driven events.
Prior to joining OESA in 2014, Steve spent more than 25 years with Tier One automotive suppliers and led sales and engineering teams at Guardian Automotive, Zeledyne LLC, AGC Automotive Americas and Key Manufacturing. He has a Bachelor of Science in Business Administration from Central Michigan University and an MBA from Eastern Michigan University.

---
Christopher Kristock
VP of Automotive , American Iron and Steel Institute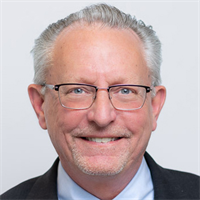 Christopher's career has spanned roles as a scientist, manufacturing engineer and quality assurance leader. Since 2014 he has held several positions of responsibility at an automotive metal processor including vice president of quality and technology. Previously, he served as vice president quality and product development at Severstal North America and was co-chairman of its international global technology system. His lifetime career experience also includes quality assurance, product development, advanced engineering, technical service, process engineering, metallurgy, steelmaking and casting in both basic oxygen furnace (BOF) and electric arc furnace (EAF) operations.
---
Jason Ryska
Director- Manufacturing Technology Development, Ford Motor Company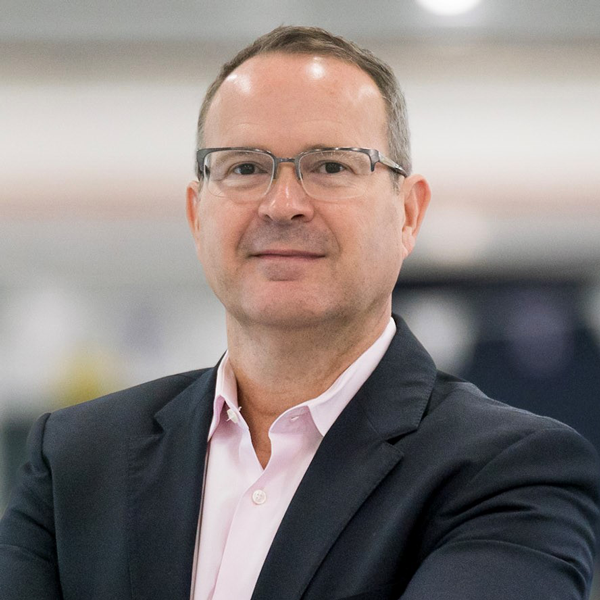 In his 25 years in automotive manufacturing, Jason Ryska has worked with multiple North American OEMs. His background includes leading tool and die construction plants, stamping production facilities and vehicle assembly plants, as well as leading global lean manufacturing initiatives across multiple manufacturing processes. In his current role, as Chief Engineer–Global Stamping for Ford Motor Company, Jason oversees all stamping strategy and engineering activities from design through to launch for all new vehicle programs, including research, die design and construction, as well as equipment and facilities. Jason's formal education includes a B.S. in Mechanical Engineering and an M.S. in Systems Engineering from Oakland University, as well as an MBA from Michigan State University.
---
Thomas Schmider
Director, Automotive OEM Sales, Schuler Incorporated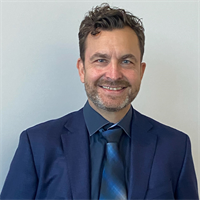 As sales director for automotive OEM customers at Schuler North America, Thomas Schmider is responsible for cultivating relationships, overseeing all areas of new business development and educating the market on innovations within Schuler's product portfolio. His experience in lean manufacturing and keen eye for continuous improvement led to impressive sales records with global and domestic automotive OEM players. Thomas has been a loyal member of the Schuler Group for 24 years. He was born and raised in Rottweil, Germany—famously known for the dog breed, Rottweiler, named after the town. His time at Schuler began at the German headquarters in 1998. By the year 2000, his outstanding performance paved the way for his relocation to the United States. He has been at the Schuler North American Headquarters, in Canton, MI, ever since. Thomas holds a degree in Mechanical Engineering, as well as a Master's degree in Business Administration.
---
Jeff Schuster
President, Americas Operation and Global Vehicle Forecasting, LMC Automotive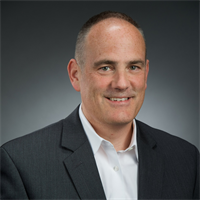 Jeff Schuster is president, Americas operations and global vehicle forecasts at LMC Automotive, a GlobalData company. He oversees the global light vehicle analytics team and activity for sales and production forecasting, as well as operations responsibility for the Americas region. Included in his role is the leadership and direction of detailed trend analysis at the OEM group, segment, platform, model and plant level. In addition, he is one of the firm's primary global automotive experts.
Jeff has been tracking and analyzing developments in the global automotive industry for more than 25 years and has been with LMC Automotive since its inception in 2011. He is widely quoted by the automotive media and frequently makes industry conference and seminar presentations.
Prior to joining the firm, Jeff led the automotive forecast division of J.D. Power and Associates and has experience in financial analysis and cash management in the automotive supply base. Jeff holds a bachelor's degree in finance and a Master of Science degree in corporate finance from Walsh College. He is a board member of the Society of Automotive Analysts and a member of the Automotive Press Association.
---
Daniel Sharkey
Partner, Brooks Wilkins Sharkey & Turco PLLC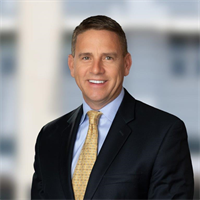 Dan Sharkey concentrates his practice on supply-chain issues: negotiating contracts and litigation. He is co-founder of Brooks Wilkins Sharkey and Turco PLLC and previously was an associate and shareholder with Butzel Long, PC. From 1995-1999, Dan was a Captain, U.S. Army Judge Advocate General's Corps, 3d Infantry Division (Mech.)- Trial Counsel and Special Assistant U.S. Attorney. Dan has a law degree from Vanderbilt University School of Law and a business degree from The University of Notre Dame. He has successfully negotiated and litigated hundreds of manufacturing supply-chain disputes, ranging from original equipment manufacturers versus Tier 1 suppliers to raw-material suppliers versus lower tiers.
---
---