Automotive Parts Suppliers Conference
Speakers
Abey Abraham
Director, Ducker WW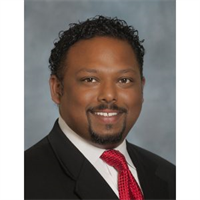 As managing director at Ducker Worldwide, Abey Abraham works closely with key North American and Global accounts to help achieve strategic growth objectives. With a core focus on Ducker's light-vehicle and materials practice, he is actively involved in client initiatives including alternative light weighting and materials strategies, telematics and infotainment technology assessment, alternative supplier assessments, and market entry in developing regions. Abey has extensive research and strategic planning expertise in the automotive and material industries. With more than 12 years of experience, he directs multiple client engagements in the fields of technology-trend assessment, competitive analysis, the voice of customer, market size and segmentation and, data modeling. Since joining Ducker, Abey has managed several global initiatives throughout the world including leading project teams throughout Europe and Asia. He is a speaker at many automotive market events including those covering light vehicle material trends and market-entry strategies for foreign markets. Abey holds a Bachelor of Science Degree in Psychology from Michigan State University. Prior to joining Ducker, he held positions within US Airways Corporation and CDW Corporation in account management, strategy, and business & product development disciplines. He is an active member of the Society of Automotive Engineers.

---
Lawrence Burns
Business Advisor, Lawrence D. Burns, LLC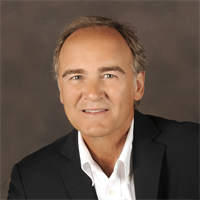 Larry Burns advises organizations on the future of mobility, logistics, manufacturing, energy and innovation. Current clients include Waymo (previously Google Self-Driving Cars), Peloton Technology, Kitson & Partners, and sfara. Between 2010 and 2016, Larry also was professor of engineering practice at the University of Michigan; director of the Program for Sustainable Mobility at Columbia University; senior advisor to the chairman of Hess Corporation; consultant to Allstate; consultant to a major U.S. shipping company; and on the advisory boards of Greentech Capital Advisors and VantagePoint Capital Partners. Larry served as General Motors corporate vice president of research & development and planning from 1998-2009. He was a member of GM's top decision board and was responsible for advanced technology development, product portfolio planning, capacity planning and strategic planning. Larry is a major voice for the "reinvention of the automobile" and the diversification of transportation energy. He has championed driverless and connected vehicles, vehicle electrification, fuel cells, advanced batteries, bio-fuels, and innovative concept vehicles. Larry is a member of the U.S. National Academy of Engineering and the ITS America Hall of Fame, and is co-author of Reinventing the Automobile: Personal Urban Mobility for the 21st Century (MIT Press, January 2010). He has a Ph.D. in Civil Engineering, University of California, Berkeley, an M.S. in Engineering/Public Policy, University of Michigan, and a B.S. in Mechanical Engineering, from the General Motors Institute (now Kettering University).

---
Daron Gifford
Partner, Plante & Moran, PLLC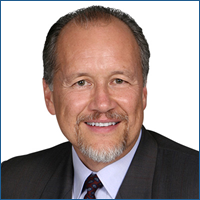 Daron Gifford is partner-in-charge of Plante Moran's strategy and automotive industry consulting practices. With more than four decades of industry experience in automotive, manufacturing, energy and experience, Daron is known for his versatility and thoughtful, strategic insights as a trusted advisor to executives globally. His extensive experience includes technology, operations and strategic management consulting for a wide range of companies in manufacturing and services, encompassing strategy, market and operational assessments, due diligence, restructuring, and business planning for technologies in advanced vehicles, energy, and environmental applications. He also has served as a senior adviser to the U.S. Department of Energy on the automotive industry and advanced technologies.
Daron has a Master of Business Administration from the Darden School at the University of Virginia, and a Bachelor of Industrial Administration from General Motors Institute (now Kettering University).

---
Jeff Hohlfeldt
Vice President, Northern Industrial Manufacturing Corp.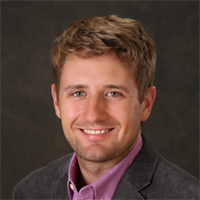 Jeff Hohlfeldt is the vice president of Northern Industrial Manufacturing (NIM), where he is responsible for the business, community and engineering advancement for the Tier 1 automotive supplier. Jeff advances relationships with customers and suppliers, leads the advancement and development of the comprehensive ERP computer systems NIM is leveraging to further its business, and plays an intricate role in the overall operations of the company. Jeff also is the founder of the sustainable promotional products company Northeast Medallion, which converts scrap metal from the automotive industry into customizable promotional items.
In addition to his roles with NEM and NIM, Jeff served on the Society of Automotive Engineers International (SAE International) Young Professional Leadership Coalition. He earned his BS in Mechanical Engineering, with minors in Business Administration, Sales and Marketing from Bradley University, and his Master's in Business Administration from Marquette University. Jeff holds his Fundamentals Engineering (FE) license in the state of Illinois.

---
Joe Langley
Principal Analyst, IHS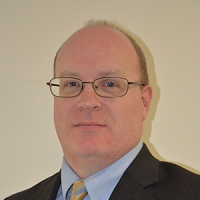 Joe is a principal analyst, North American vehicle production forecasting and analysis at IHS Automotive. He is an expert in identifying and interpreting automotive industry trends, having previously worked as a senior analyst for LMC Automotive and The Boston Consulting Group. Joe also served as founder and managing director of AutoHorizon, an automotive information and research services firm specializing in competitive intelligence and product assessment for the North American light-vehicle market. He has a BBA in Finance from Hofstra University.
---
Lou Longo
Partner, Plante & Moran, PLLC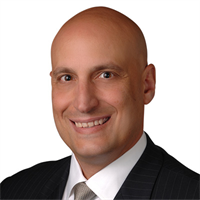 As the leader of Plante Moran's international consulting team, Lou Longo helps clients increase their operational efficiency and grow their businesses across borders through strategic expansions. For nearly three decades, he has built global relationships and formed trusted partnerships with clients through his on-the-ground experience in the markets in which they operate, along with his "shoot it straight" approach. Lou was instrumental in helping Plante Moran open offices in Shanghai, China; Monterrey, Mexico; and Mumbai, India. Lou assists clients in achieving the highest profitability and quality in their international operations, while mitigating the tendency to make decisions based on emotion or perceptions.
While realizing management teams are held accountable to stakeholders, his team's mission is to guide business decisions that support long-term growth. It's this philosophy that earned Plante Moran's international practice an AICPA Practice Innovation Award.
Lou has a B.B.A. from Wayne State University and is a frequent speaker on the topic of globalization. His international experience led to a federal appointment to the District Export Council.

---
Alejandro Rodriguez
Country Manager - Mexico, Plante & Moran, PLLC
As a senior international business consultant and Mexico Country Manager for Plante Moran's Global Services Team, Alejandro helps clients explore, enter, establish and operate business ventures in Mexico, Latin America and South America. He has more than 15 years of experience in the U.S. and Mexican manufacturing industries, as well as involvement in a number of business start-ups for major U.S. corporations in Mexico. Alejandro's unique approach to cross-border business consulting is a result of his experience working for U.S. and Mexican companies and living on both sides of the border. He assists clients with site selection, incentive negotiation, financial and tax structuring, financial and operational due diligence, import/export issues, project management, strategic sourcing, cultural bridge building, and supply chain management. His consulting services have been instrumental in providing enormous savings and success for more than 80 companies entering and operating in the Mexican, Latin American and South American markets.
---
Daniel Sharkey
Partner, Brooks Wilkins Sharkey & Turco PLLC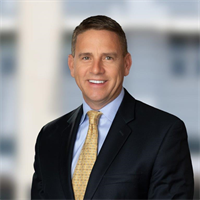 Dan concentrates his practice in business and supply-chain contracts and litigation. He has a significant experience in construction, class actions, environmental, franchises and dealerships, insurance coverage, intellectual property, real estate, securities, creditor's rights, student loan litigation, and sales representative matters. He is co-founder of Brooks Wilkins Sharkey and Turco PLLC and previously was an associate and shareholder with Butzel Long, PC. From 1995-1999, Dan was a Captain, U.S. Army Judge Advocate General's Corps, 3d Infantry Division (Mech.)- Trial Counsel and Special Assistant U.S. Attorney. Dan graduated from Vanderbilt University School of Law and The University of Notre Dame. He has successfully negotiated and litigated hundreds of manufacturing supply-chain disputes, ranging from original equipment manufacturers versus Tier 1 suppliers to raw-material suppliers versus lower tiers.
---
Dan Skulan
National Sales Manager, Renishaw, Inc.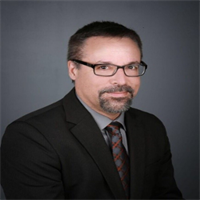 Dan Skulan helps companies increase profitability through innovative problem-solving techniques that reduce scrap and improve equipment effectiveness in manufacturing environments. By evaluating the whole process through the unique Productive Process Pyramid, Dan applies technologies to overcome production bottlenecks. Dan holds degrees in Electronics Technology, Industrial Manufacturing and Marketing and has more than 30 years of practical experience with manufacturing process control as a user, integrator and supplier.
---
Jon Walker
Area Sales Manager-Central Region, EOS of North America, Inc.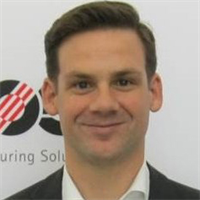 Jon Walker, automotive specialist and area sales manager at EOS North America, manages a team of people and partners that helps customers navigate their journey toward 3D printing adoption. Throughout his career, Jon has worked with nearly 50 Fortune 500 companies specializing in manufacturing. Since joining EOS North America, he has established his expertise in the automotive industry, supporting Ford, Fiat Chrysler Automotive and General Motors as they introduced additive manufacturing to their supply chain. Jon graduated from Elmira College in New York with a bachelor's degree in Business, Management and Marketing.
---
---