Automotive Parts Suppliers Conference
Speakers
George Coates
CTO, The Phoenix Group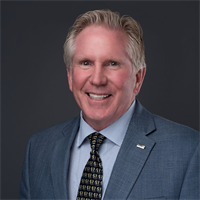 Since 1991, George Coates has been providing engineering and consulting services for industry leaders in the steel, automotive and manufacturing industries. His areas of expertise include management and strategic consulting, project management, automotive stamping productivity, supplier metal conversion, and metal formability and reference panel systems.
George is a technical director for WorldAutoSteel, a global consortium conducting industry research for the largest automotive steel suppliers. He has led studies on steel lightweighting for future vehicles and was the project manager/instructor for AHSS Application Guidelines, Versions 5.0 and 6.0. He also has consulted on processing efficiencies for steel industry AHSS production systems, while working with automotive OEMs on process improvements that yield better uptime with advanced materials.
George received a bachelor's degree in Mechanical Engineering from the University of Cincinnati.
---
Steve Horaney
VP, Sales & Memebership, OESA (Original Equip. Suppliers Assoc.)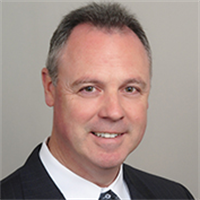 Steve Horaney, vice president, membership and sales, is responsible for OESA member recruitment and retention, as well as leading the OESA Sales Executives, Legal Issues, and Advanced Technology Councils as well as the OESA Mobility Supplier Forum in Silicon Valley. Steve also coordinates the OESA OEM Town Hall meetings, and leads and coordinates a number of the OESA topic-driven events.
Prior to joining OESA in 2014, Steve spent more than 25 years with Tier One automotive suppliers and led sales and engineering teams at Guardian Automotive, Zeledyne LLC, AGC Automotive Americas and Key Manufacturing. He has a Bachelor of Science in Business Administration from Central Michigan University and an MBA from Eastern Michigan University.

---
Megan Hunter
Executive Vice President, Procurement and Supply Chain Operations, Martinrea International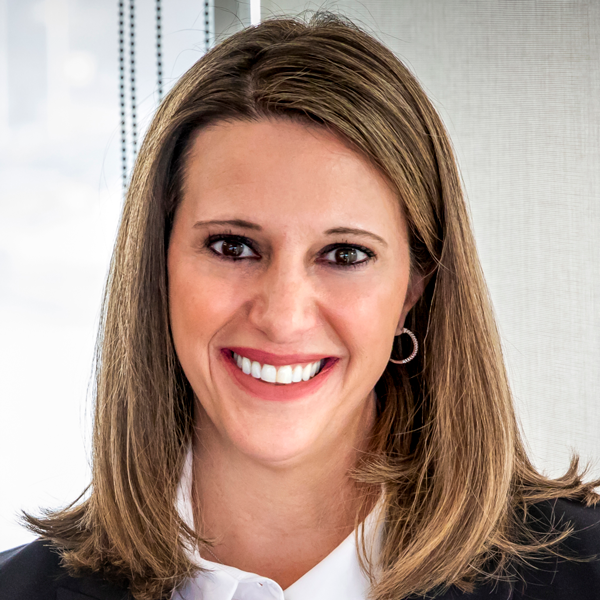 Megan Hunter was named executive vice president of procurement and supply chain in December 2019. In this position, she is responsible for designing and executing sustainable procurement and supply chain operations globally. Megan joined Martinrea International Inc. in 2006 as sourcing manager chassis systems and metallic raw materials, where she set strategy and negotiated agreements for ferrous and nonferrous raw materials, the group's largest purchase category. She has progressed through positions of increasing responsibility within the purchasing function, including Director of Purchasing for Martinrea International Inc. globally.
Prior to joining Martinrea International Inc., Megan held purchasing positions at Ford Motor Company, ThyssenKrupp Budd and LTV Steel Company. She earned a BA from the University of Toledo and an MA from Central Michigan University.

---
Gene Lambert
VP Sales, Batesville Tool & Die, Inc.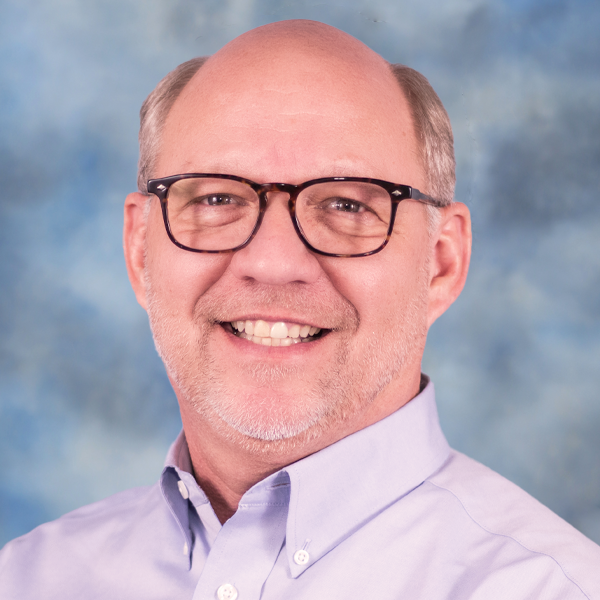 Gene Lambert is the vice president of sales for Batesville Tool & Die, Inc., where he is responsible for sales, marketing and cost estimating. Gene is a part owner of BTD and recently celebrated 42 years with the company. He joined BTD in 1978 as a tool-and-die apprentice and quickly achieved his journeyman toolmaker status. Since joining BTD, Gene has held several management roles in tooling, quality and sales. He was the project manager for its TBM operations in Queretaro, Mexico's manufacturing facility in 2000. Gene has held various board, chair and political positions for his company and community. He currently serves on PMA's national board of directors and retains the PMA Indiana District Chair leadership role.
---
Trevor Pawl
Chief Mobility Officer, State of MI Office of Future Mobility & Electrification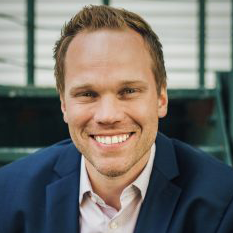 Trevor Pawl is the Chief Mobility Officer for the State of Michigan, and leads Michigan's Office of Future Mobility and Electrification. He is responsible for working across state government, academia and private industry to grow Michigan's mobility ecosystem through strategic policy recommendations and new support services for companies focused on the future of transportation.
Prior to this position, Trevor served as the senior vice president of business innovation at the Michigan Economic Development Corporation (MEDC), where he led the official state programs for mobility (PlanetM), supply chain assistance (Pure Michigan Business Connect), export assistance (Michigan International Trade program) and entrepreneurial assistance (Michigan Entrepreneurship and Innovation Program). Before joining MEDC, Trevor led the creation of the economic development program, Connection Point, at the Detroit Regional Chamber, which later became Pure Michigan Business Connect.
Trevor has been named Crain's Detroit Business's "40 Under 40" and "50 Names to Know in Government;" Development Counsellors International's "40 Under 40 Rising Stars of Economic Development;" and the Great Lakes Women's Business Council's "Government Advocate of the Year." He holds a bachelor's degree in Economics and Marketing from Grand Valley State University and an MBA from the University of Detroit Mercy.
---
Peter Pearce
Principal, Baker Tilly Virchow Krause, LLP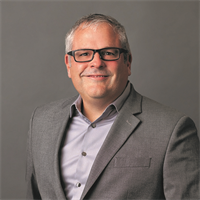 Peter Pearce is a principal in the consulting practice of Baker Tilly, with more than 25 years of experience in the mobility and transportation industry. Peter joined the firm in 2006. Prior to joining Baker Tilly, he spent nearly 10 years in a Big Four professional services firm consulting on global enterprise resource planning deployments and related technology projects within the automotive sector.
During Peter's tenure at Baker Tilly, he established the firm's first cloud manufacturing consulting practice. He currently leads the firm's Enterprise Solutions and Mobility and Transportation practices.
Peter has extensive experience in designing, configuring and deploying the enabling technologies driving leading manufacturing enterprises. His experience within the manufacturing industry ranges from global enterprise business system deployments to manufacturing execution and shop floor control systems. Peter has held operational roles for a leading automotive supplier in the areas of materials management and information technology.
---
Jeff Schuster
President, Americas Operation and Global Vehicle Forecasting, LMC Automotive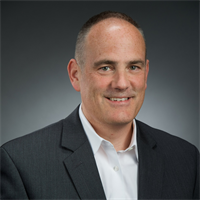 Jeff Schuster is president, Americas operation and global vehicle forecasting, with responsibility for all operations in the Americas region, as well as oversight of global light vehicle forecasting activity. He is a member of the LMC Automotive board of directors, and has been with the firm since 2011. Jeff has been tracking developments in the global automotive industry for more than 20 years and is one of the firm's primary automotive experts.
Prior to joining the firm, he led the automotive forecast division of J.D. Power and Associates and has experience in financial analysis and cash management in the automotive supply base. Jeff is a board member of the Society of Automotive Analysts and a member of the Automotive Press Association. He holds a Master of Science degree in Finance from Walsh College.

---
Daniel Sharkey
Partner, Brooks Wilkins Sharkey & Turco PLLC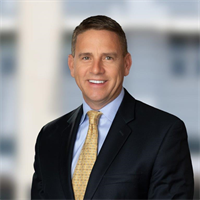 Dan Sharkey concentrates his practice on supply-chain issues: negotiating contracts and litigation. He is co-founder of Brooks Wilkins Sharkey and Turco PLLC and previously was an associate and shareholder with Butzel Long, PC. From 1995-1999, Dan was a Captain, U.S. Army Judge Advocate General's Corps, 3d Infantry Division (Mech.)- Trial Counsel and Special Assistant U.S. Attorney. Dan has a law degree from Vanderbilt University School of Law and a business degree from The University of Notre Dame. He has successfully negotiated and litigated hundreds of manufacturing supply-chain disputes, ranging from original equipment manufacturers versus Tier 1 suppliers to raw-material suppliers versus lower tiers.
---
Daniel Swiger
Vice President, Feintool Tennessee, Inc.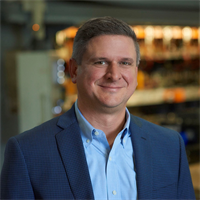 Over the past 29 years in the metalforming and automotive industry, Dan has held many diverse positions, from tool and die maker to vice president. For the last seven years, he has worked for Feintool. With 17 locations worldwide, Feintool offers complete production of precise fineblanked and formed components as well as punched electro sheet metal products. Prior to joining Feintool, Dan worked for Pridgeon and Clay. He has a BA in business from Cornerstone University, a tool and die certification, and a lean manufacturing certificate from the University of Michigan. Dan is also on PMA's board of advisors.
---
Steve Wybo
Senior Managing Director and Automotive Practice Group Leader, Riveron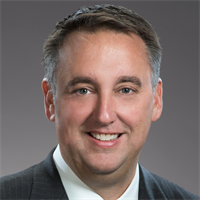 Steve Wybo is a senior restructuring and management consulting professional with more than 20 years of experience in providing turnaround, reorganization, M&A and financial advisory services to distressed and underperforming companies and their constituents. Steve applies his expertise in financial and operational management to clients in several fields, with a special emphasis in the automotive supply industry. He has served as an interim Chief Executive Officer, Chief Financial Officer, Chief Restructuring Officer, interim Chief Operating Officer, Treasurer and Court Appointed Receiver for several middle-market clients. Steve also is a member of the board of directors for two Tier One and Tier Two automotive suppliers.
Prior to joining Riveron, Steve was a senior associate at PricewaterhouseCoopers. He is a Certified Turnaround Professional (CTP), and earned his Bachelor of Science in Accounting from Michigan State University and an MBA with high distinction from the University of Michigan's Ross School of Business. He is a member of the Turnaround Management Association, where he is a past president of the board in the Detroit Chapter. Steve was selected as one of Turnarounds & Workouts' "People to Watch: Business Professionals Making Their Mark."

---
---