Automotive Parts Suppliers Conference
Speakers
Leah Curry
President, Toyota Motor Manufacturing Indiana, Inc.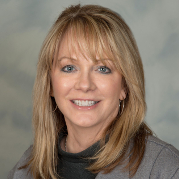 Leah Curry is president of Toyota Motor Manufacturing, Indiana, Inc. (TMMI), where she is responsible for all production and administrative functions at the manufacturing facility, which produces the Toyota Highlander, Highlander Hybrid, Sienna and Sequoia. Leah previously served as president of Toyota Motor Manufacturing, West Virginia, Inc., and as vice president of manufacturing at TMMI. During her 22-year career with Toyota, Leah has held several other positions at TMMI, including general manager of assembly, and management positions in body weld, stamping, maintenance, production engineering and new model launch. She started her career as a maintenance team leader at TMMI in 1997.
Leah serves on the national board of directors for The Manufacturing Institute and Women in Manufacturing (WiM). She was honored as a Step Ahead Award winner by The Manufacturing Institute in 2013 and as one of the top 100 women in automotive by Automotive News in 2015. Leah studied chemistry at the University of Evansville and industrial electronics at Ivy Tech Community College, and holds a TPC Certification in industrial electronics.
---
Jody Hall
Vice President, Automotive Program, American Iron and Steel Institute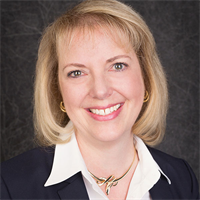 Dr. Jody Hall is the vice president, automotive program for the American Iron and Steel Institute, where she is responsible for leadership of the Automotive Applications Council. She also coordinates the steel input to the Auto/Steel Partnership. Prior to joining AISI, Dr. Hall spent more than 30 years with General Motors, with responsibilities ranging from research and development of new materials and manufacturing processes to solving current production problems. Most recently, she served as technical integration engineer for steel applications where she was responsible for new steel applications and specifications for stamped steel body components.
Dr. Hall has received numerous professional awards including: Crain's Detroit Business Notable Women in Manufacturing, the University of Michigan College of Engineering Alumni Merit Award; the Auto/Steel Partnership Instrumental Change Award; the GM Die Engineering Services Award for Leadership; the USCAR Special Recognition Award for Outstanding Contributions and the GM Chairman's Honors Award.
She holds a Doctorate of Philosophy and Master of Science in materials science and engineering as well as a Bachelor of Science in materials and metallurgical engineering from the University of Michigan.
---
Joe Langley
Research and Analysis Associate Director, IHS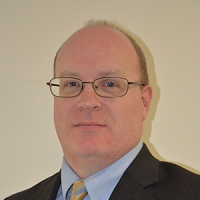 Joe Langley is a principal analyst, North American vehicle production forecasting and analysis at IHS Automotive. He is an expert in identifying and interpreting automotive industry trends, having previously worked as a senior analyst for LMC Automotive and The Boston Consulting Group. Joe also served as founder and managing director of AutoHorizon, an automotive information and research services firm specializing in competitive intelligence and product assessment for the North American light-vehicle market. He has a BBA in Finance from Hofstra University.
---
Doneen McDowell
Manufacturing Executive Director, GMNA Engine and GMCH Sites, General Motors Warren Technical Center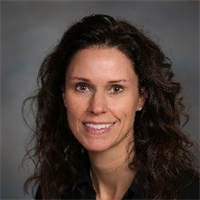 Since February 2018, Doneen McDowell has led the engine and component manufacturing in General Motors North America across 10 sites. Prior to this position, she was the Executive Director Global/GMNA Manufacturing Engineering – Vehicles Systems for three years. She also previously served as plant manager at GM's Detroit-Hamtramck Assembly Plant and Brownstown Battery Assembly Plant. Doneen joined GM in 1997, and has worked in multiple manufacturing disciplines including assembly, stamping and powertrain. She has worked in nine different facilities across several functions including supply chain, engineering and operations.
Doneen has received several awards including the Women of Steel Manufacturing Leader Award in 2019 from the Steel Market Development Institute. She earned a bachelor's degree in Industrial and Systems Engineering from Youngstown State University, and a master's degree in Manufacturing Management from Kettering University.
---
Lauren Pryber
Director - Body and Raw Materials, Fiat Chrysler Automobiles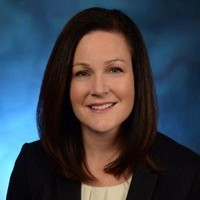 Bio will be available shortly.
---
Daniel Sharkey
Partner, Brooks Wilkins Sharkey & Turco PLLC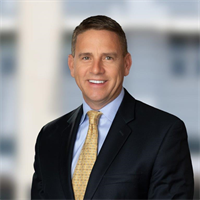 Dan Sharkey concentrates his practice on supply-chain issues: negotiating contracts and litigation. He is co-founder of Brooks Wilkins Sharkey and Turco PLLC and previously was an associate and shareholder with Butzel Long, PC. From 1995-1999, Dan was a Captain, U.S. Army Judge Advocate General's Corps, 3d Infantry Division (Mech.)- Trial Counsel and Special Assistant U.S. Attorney. Dan has a law degree from Vanderbilt University School of Law and a business degree from The University of Notre Dame. He has successfully negotiated and litigated hundreds of manufacturing supply-chain disputes, ranging from original equipment manufacturers versus Tier 1 suppliers to raw-material suppliers versus lower tiers.
---
---
Alison Miller
Meetings and Events Manager
(216) 901-8800
Sponsorship Information