Metal Stamping Technology Conference
Schedule
Monday,
January 22, 2024
12:00 p.m. - 5:00 p.m.
Exhibitor Setup
5:30 p.m. - 8:30 p.m.
Early-Arrival Downtown Meet and Greet
Ole Red, 300 Broadway
Appetizers and Drinks Provided
Join other attendees, speakers and sponsors at Blake Shelton's Ole Red for an early arrivals meet and greet. PMA has reserved the mezzanine (2nd floor) where you'll enjoy great company, delicious appetizers, drinks, and amazing music with Nashville's hottest talent.
Thanks to the generous sponsorship of Principal, we are able to offer this event at a substantially reduced cost of $45/person.
*Additional cost to attend. Be sure to add it to your registration!
Tuesday,
January 23, 2024
8:00 a.m.
Registration/Breakfast/Exhibits Open
9:00 a.m. - 9:15 a.m.
Welcome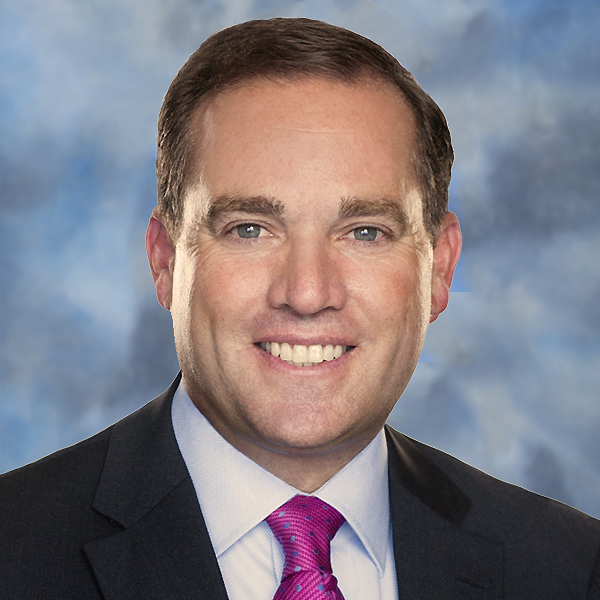 David Klotz President, Precision Metalforming Association
9:15 a.m. - 10:15 a.m.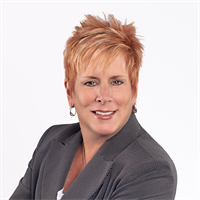 Laurie Harbour President & CEO, Harbour Results Inc.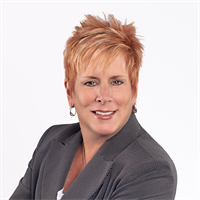 Laurie Harbour
President & CEO
Harbour Results Inc.
View Biography

Keynote: The Manufacturing Renaissance: Driving Continuous Improvement
Manufacturing was the foundation on which the country was built. Although the industry continues to be unpredictable, it is experiencing a renaissance. Companies are leveraging technology and process improvements to drive continuous improvement and the forecast for tooling is on the rise. Laurie Harbour will provide a snapshot of the current state of the die building and metalforming industry, best practices for continuous improvement, and the forecast for 2024 and beyond.
10:15 a.m. - 10:30 a.m.
Break
10:30 a.m. - 11:30 a.m.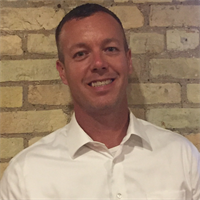 Corey Chamberlain Developer, T-Sim Solutions LLC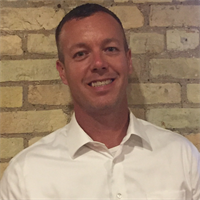 Corey Chamberlain
Developer
T-Sim Solutions LLC
View Biography

Transform Your Pain into Gain! (How to use transfer simulation technology to become a world-class metal stamper)
We don't have time for that; we're way behind schedule! There is no way that this job will ever run at the quoted strokes/min. These phrases are uttered in nearly every major production facility in the world. Most metal stampers are working three shifts, six to seven days a week, burning out their employees and paying thousands of dollars in overtime. On top of that, they deal with staffing shortages, upset customers and impossible deadlines. It can begin to feel hopeless when this continues unchanged, day after day.
But there is hope… proven techniques and strategies that can take much of that pain away… and the best part is, you can experience it in far less time than you might imagine. This presentation will address how to use transfer-simulation software to reduce stress in your workplace and become more profitable than you ever have been.
Several techniques and strategies will be covered for increasing OEE (Overall Equipment Effectiveness) and freeing up capacity by optimization of your existing tools; planning to ensure that new tools launch smoothly and at the highest possible production rate; and getting the most out of your transfer-simulation software (uses you may not have realized).
See results immediately, make your future projects far less stressful, and increase your bottom line!
11:30 a.m. - 1:00 p.m.
Lunch/Exhibits Open
1:00 p.m. - 2:00 p.m.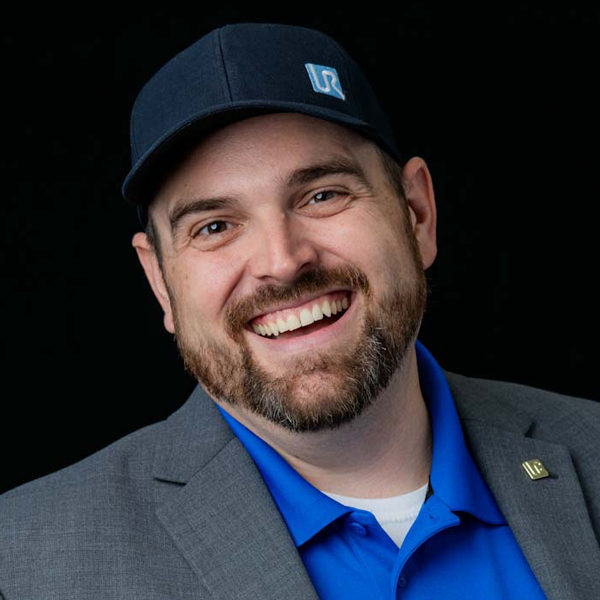 Will Healy III Global Segment Manager, Universal Robots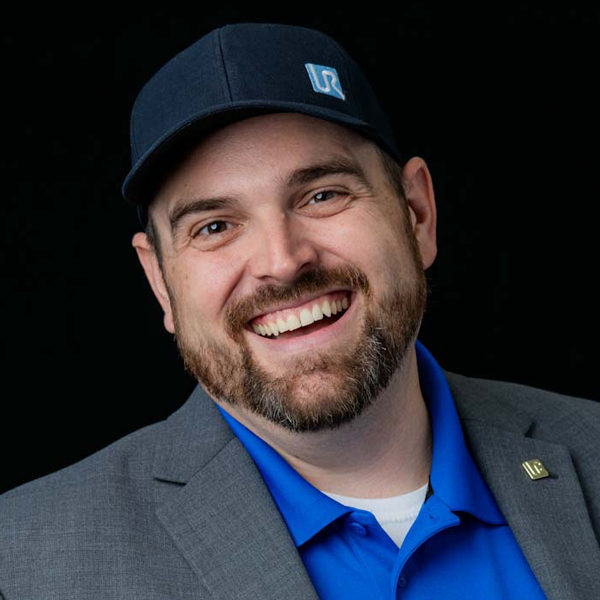 Will Healy III
Global Segment Manager Universal Robots
View Biography
Automation for In-Feed Part Handling in the Press Shop: Destacking, Bin Picking, Employee Retention & More!
Idle equipment and missed deadlines are frustrating situations for press shops, and high operator turnover and open positions are driving automation investments for shops big and small. How do you decide what automation project to select for your best return on investment? In this presentation, Will Healy will review automation applications around large and small presses and how automation technology is being used to improve revenue per employee, boost parts per shift and make work more engaging for press operators. With real-world case studies, in-feed part-handling applications such as destacking, bin picking, press tending, material handling and more will be discussed. The presentation will wrap up with straightforward and actionable concepts for boosting employee engagement, reducing turnover, and improving outcomes for business leaders and frontline workers alike.
2:00 p.m. - 2:15 p.m.
Break
2:15 p.m. - 3:15 p.m.
Breakout Sessions
3:15 p.m. - 3:30 p.m.
Break
3:30 p.m. - 4:30 p.m.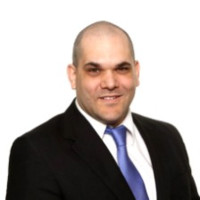 Mark Fabischek Global Executive Vice President of Technical Development, KIRCHHOFF Automotive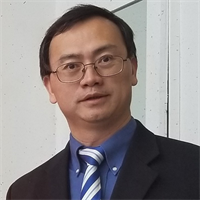 Cheng Zeng Research and Development Manager, KIRCHHOFF Automotive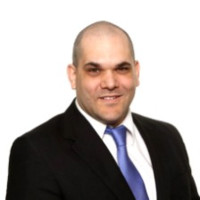 Mark Fabischek
Global Executive Vice President of Technical Development KIRCHHOFF Automotive
View Biography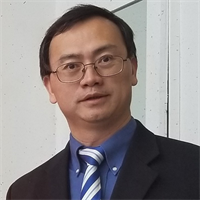 Cheng Zeng
Research and Development Manager KIRCHHOFF Automotive
View Biography
Welding and E-Coating Corrosion Protection for High-Strength Steels
In this presentation, the spot and gas-metal-arc (GMA) welding process-parameter development and quality evaluation of uncoated and zinc-coated 980- and 1180-MPa 3rd Gen steels will be presented. The risk of liquid metal embrittlement (LME) in welding zinc-coated 3rd Gen steels will be addressed and investigated. Kirchhoff Automotive's (KA's) results show that while welding zinc-coated 3rd Gen Steel without LME is possible with proper parameter setting, there still might be a risk of LME depending on materials, coating thickness, joint configuration and welding conditions.
One safe solution is to weld uncoated 3rd Gen steels where corrosion protection is needed. Good e-coating adhesion at the weld seams and heat-affected zone (HAZ) is possible only when parts are cleaned properly. Different cleaning methods were investigated regarding their advantages and disadvantages. Results show that pickling is a good option, especially for hollow structures, but pickling 3rd Gen 1180 MPa brings the risk of hydrogen embrittlement. Newly developed so-called silicate-less welding plus using optional additional cleaning process such as laser cleaning for weld HAZ can be a good solution. KA's self-developed corrosion demonstrator shows good comparison results.
4:30 p.m. - 6:00 p.m.
Networking Reception/Exhibits Open
Wednesday,
January 24, 2024
8:00 a.m.
Registration/Breakfast/Exhibits Open
9:00 a.m. - 9:15 a.m.
Welcome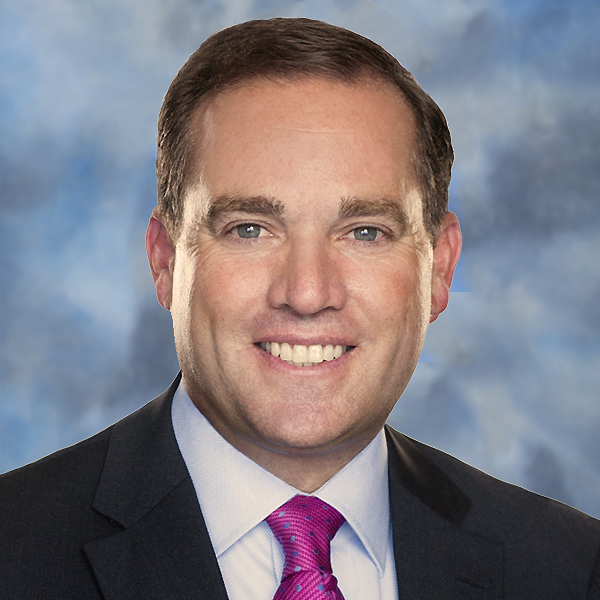 David Klotz President, Precision Metalforming Association
9:15 a.m. - 10:15 a.m.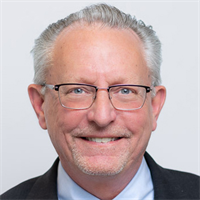 Christopher Kristock Vice President, Automotive Program, American Iron and Steel Institute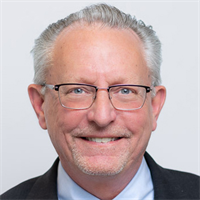 Christopher Kristock
Vice President, Automotive Program
American Iron and Steel Institute
View Biography

Keynote: The Impact of Modern Steel Grades on the Science and Art of Metal Stamping
The science and art of metalforming will benefit from the continuing development of new Advanced High-Strength Steel (AHSS) grades, which have significantly improved material properties compared to the steels of only a few years ago. Recent advancements in metallurgical processing equipment and technology at steel mills now produce steels with very high tensile strength and sufficient ductility to support cold stamping of parts. While designed primarily for efficiently lightweighting automotive body structures, these new steel materials are making their way into other applications requiring steel processing and forming for design applications. The latest family of steel grades with these unique property combinations, referred to as 3rd generation (Gen 3) AHSS, now bring to the forefront a need for knowledge advancement in the science of stamping equipment, tooling and metal flow control technologies. In addition, some basic material processing techniques for personnel and equipment must be considered to ensure successful usage of these newer grades.
This presentation will highlight some of the developments in both steel processing and stamping and tooling technology as innovations to achieve successful conversion of AHSS and Gen 3 AHSS sheet into stamped parts. The material will be presented in a summary manner with recommendations for training and self-study opportunities given along the way. One section will focus on a plain-language explanation of the methods employed by steel producers to deliver the range of mechanical properties available within the AHSS class of materials. These steelmaking methods, collectively recognized by their resulting multi-phase microstructures in steel products, have led to an expansion of material formability terminology now segmented into categories of global versus local formability aspects. The rationale for this delineation and the ramifications on tooling, die and part designs will be explained in the presentation. There also will be a review of material handling and tool processing technologies that are adjunct to metal stamping but necessary for high-yield, low-cost and safe operation with AHSS. Finally, the root causes of dimensional conformance issues (edge cracking and springback) will be presented for guidance in applying countermeasures via blank and stamping tooling designs.
10:15 a.m. - 10:35 a.m.
Break
10:35 a.m. - 11:35 a.m.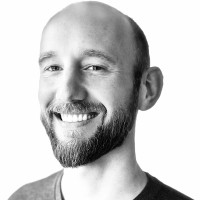 Colton Sampson Commercial BD Director, Machina Labs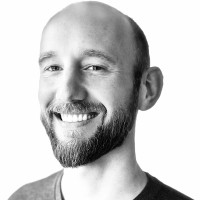 Colton Sampson
Commercial BD Director
Machina Labs
View Biography

The Robotic Craftsman: Rapid Digital Sheet Metal Forming
The combination of AI and robotics has led to the groundbreaking innovation known as roboforming—dieless, digital sheet metal forming. Roboforming technology is enabling manufacturers to unlock speed and agility by producing large, curved, complex parts in just a few hours. Using material- and geometry-agnostic technology, roboforming eliminates custom, costly tooling to allow for near-zero-lead-time production. Roboforming also enables optimized, deep draw designs that were not previously manufacturable. This allows manufacturers and end customers to realize higher performance, lighter weight and more efficient products using virtually any metal from aluminum and steel to titanium and nickel alloys.
11:35 a.m. - 12:35 p.m.
Lunch/Exhibits Open
12:35 p.m. - 1:35 p.m.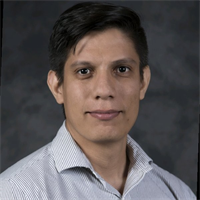 David Diaz-Infante Servo Press Scientist, Nidec Press Automation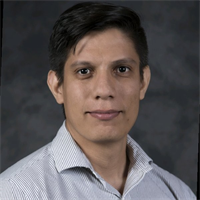 David Diaz-Infante
Servo Press Scientist
Nidec Press Automation
View Biography

Getting the Most Out of Your Servo Press
A servo press is a powerful machine if used with the proper strategies. This presentation will explore practical tips and techniques to make the most of servo presses. Discover setup optimization, explore the fine-tuning of press parameters, and learn how to optimize performance and increase productivity. Considerations when pairing a transfer or a progressive die with a servo press also will be reviewed.
1:35 p.m. - 1:55 p.m.
Break
1:55 p.m. - 3:00 p.m.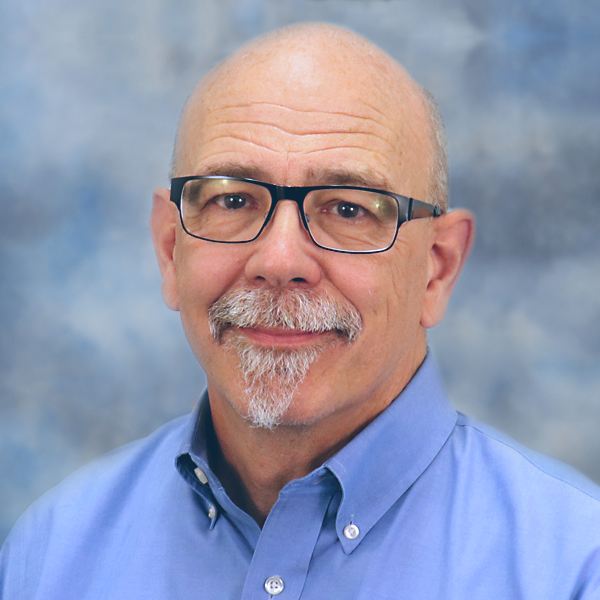 Peter Ulintz Technical Director, Precision Metalforming Association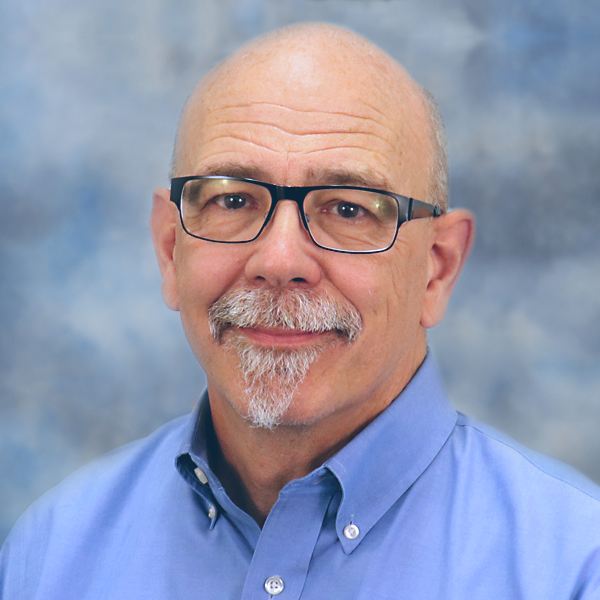 Peter Ulintz
Technical Director
Precision Metalforming Association
View Biography

Methods and Tips for Solving Progressive Die Problems
Progressive dies are routinely reworked, modified or adjusted in the press when production problems occur or quality issues arise. In many instances, the die is not the root cause of the problem and, therefore, the problem resurfaces or new problems are created. This presentation examines key elements for solving progressive die problems, provides tips for success and offers validating solutions.
3:00 p.m.
Closing Remarks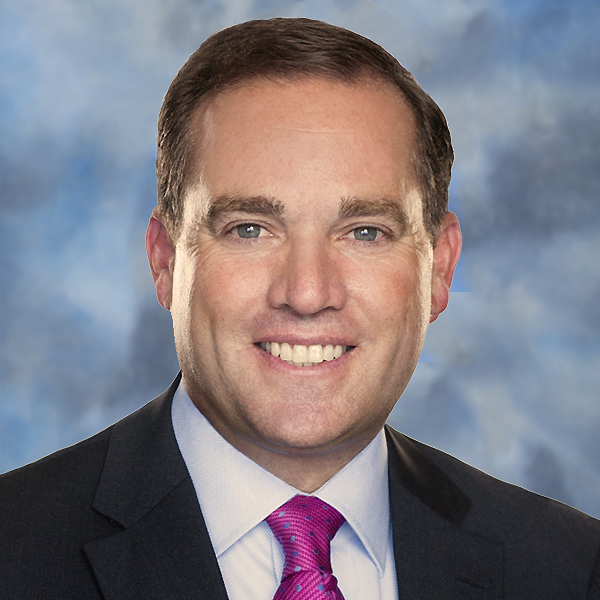 David Klotz President, Precision Metalforming Association
---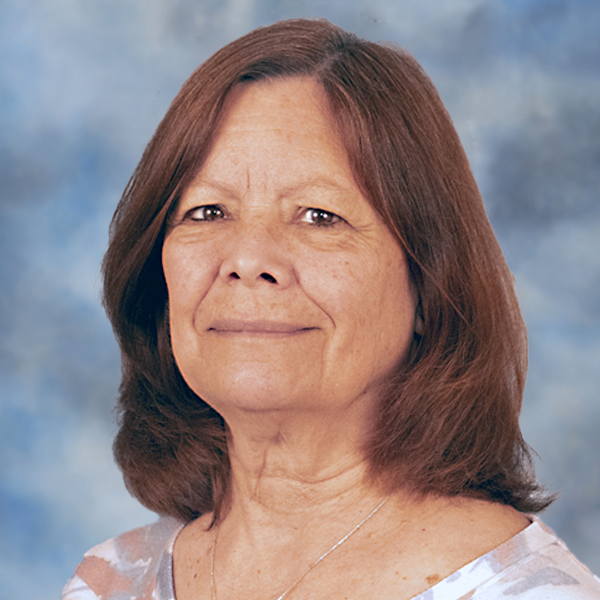 Marianne Sichi
Technical Program Manager
(216) 901-8800
Sponsorship Information