Metal Stamping Technology Conference
Speakers
Gerry Abbey
Product Marketing Manager, Plex, A Rockwell Automation Company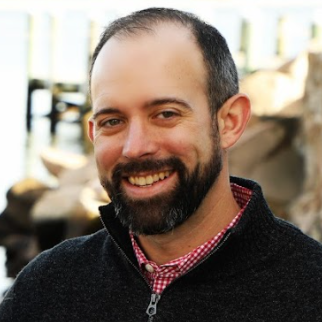 Gerry Abbey joined Plex in 2021 as a product marketing manager with more than 13 years of experience in software marketing. Leading the State of Smart Manufacturing Report creation and promotion, Gerry also is responsible for Manufacturing Execution System (MES), Quality Management System (QMS), and Food and Beverage product marketing. Gerry brings a wealth of content experience to the product marketing team, having founded corporate blogs and collaborated on thousands of blog posts, white papers and industry reports.
---
Robert Anderson
Vice President of Sales, Tower Metalworking Fluids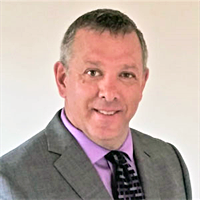 Bob Anderson is the technical services manager with Tower Metalworking Fluids. Bob worked in the metalworking industry for 20 years in tool building, production tool/process optimization for stamping operations, and management on the manufacturing side. For the past 18 years, he has been in the lubrication side of the industry. His expertise has helped companies realize process improvements, cost reductions, improved profitability, reduced environmental impact and increased product quality.
---
Timothy Bangma
Product Manager, Unist, Inc.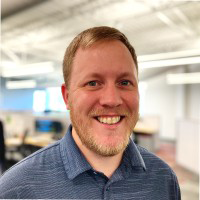 Tim Bangma is the product manager at Unist, Inc. Tim works with Unist's design engineering and marketing teams to bring new solutions and improvements to Unist's product portfolio. Designing fluid delivery equipment that is robust, easy-to-use and adds value to metalformers is his goal. Building on Unist's long history of providing metalforming lubrication solutions, Tim strives to help metal stampers become more productive with efficient lubricant application.
---
Mark Fabischek
Global Executive Vice President of Technical Development , KIRCHHOFF Automotive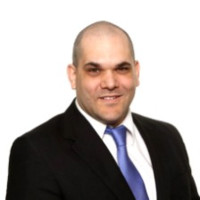 Mark is responsible for technical development in North America as well as global technical development. With a 230-year history, Kirchoff Automotive is a global leader in the development and supply of best-in-class structures for vehicle bodies and chassis, including innovative and economical lightweight products that ensure optimal protection of occupants in the event of an accident. Mark has more than 24 years of experience in the metal forming industry, at both the OEM and the Tier-One supplier levels, specializing in product development and design of body structures as well as forming technologies such as hot stamping, high-pressure aluminum die casting and sheet metal stamping. He began his automotive career in product engineering, gaining a solid understanding of OEM development criteria in body structural design. His career continued with R&D of innovative forming technologies, progressing into engineering management and, most recently, into executive leadership. At Kirchhoff Automotive, Mark leads teams tasked with cost estimating, process planning, prototyping, advanced quality management, product development, and R&D. He holds a Bachelor of Applied Science–Honors degree from the University of Windsor in Canada.
---
Josh Forquer
Executive Vice President Sales and Technical Development, KIRCHHOFF Automotive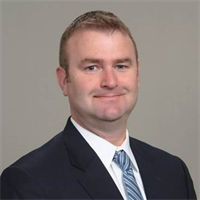 Josh Forquer is responsible for all sales, engineering and program management for KIRCHHOFF Automotive North America, a global leader in the development and supply of best-in-class structures for vehicle bodies and chassis. Innovative and economical lightweight products ensure that people are optimally protected in the event of an accident. Josh has 25 years of experience in the metalforming industry, specifically in the automotive segment with steel processing, stamping, welded assemblies and tubing. Josh began his automotive career in purchasing, gaining a solid foundation of what a customer looks for in a sustainable supply chain. After transitioning to a role in sales, Josh has held executive leadership positions with large Tier One automotive suppliers since 2005. He enjoys building strong teams that strive to meet the commercial and technical expectations of the customer.
Josh sits on the KIRCHHOFF Automotive North American board and has held previous board positions in for-profit and non-profit organizations. He holds an undergraduate degree from GMI (now Kettering University) and an MBA from Michigan State University's Eli Broad Graduate School of Management.
---
Jeff Fredline
Industry Consultant, Prestrade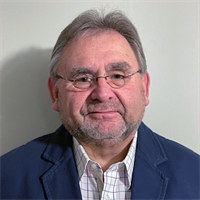 Jeff Fredline is an active member of the Precision Metalforming Association, Jeff has written and presented many times for PMA and the Society of Manufacturing Engineers. For the past 35 years he has trained on a private basis for many industry leaders such as General Motors, Chrysler, Whirlpool, General Electric, BAE Systems and numerous smaller companies. Jeff has a Bachelor of Business degree and has earned journeyman status in the machine repair industry.

---
Daron Gifford
Partner, Strategy and Automotive Consulting Leader, Plante Moran, PLLC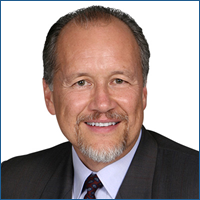 Daron Gifford is partner-in-charge of Plante Moran's strategy and automotive industry consulting practices. With more than four decades of industry experience in automotive, manufacturing, energy and experience, Daron is known for his versatility and thoughtful, strategic insights as a trusted advisor to executives globally. His extensive experience includes technology, operations and strategic management consulting for a wide range of companies in manufacturing and services, encompassing strategy, market and operational assessments, due diligence, restructuring, and business planning for technologies in advanced vehicles, energy and environmental applications. He also has served as a senior adviser to the U.S. Department of Energy on the automotive industry and advanced technologies. Daron has a Master of Business Administration from the Darden School at the University of Virginia, and a Bachelor of Industrial Administration from General Motors Institute (now Kettering University).
---
Laurie Harbour
President & CEO, Harbour Results Inc.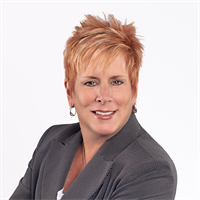 Laurie Harbour is president and CEO of Harbour Results Inc., a trusted advisor to the North American manufacturing industry. She utilizes her experience and data to monitor, research and analyze the manufacturing value stream, identifying strengths and weaknesses, gaps and risks, and business and operational opportunities to help the industry transform to be more successful in the global marketplace. Prior to joining Harbour Results, Laurie founded Harbour-Felax Group and was vice president and company officer at Harbour Consulting. She was responsible for development and management of The Harbour Report, the landmark study of labor efficiency for automotive OEMs. Laurie earned a bachelor's degree from the University of Michigan-Dearborn in Operations Management and Human Resources. Also, in 2020, Laurie was named to the inaugural class of the Women in Manufacturing Hall of Fame.
---
Will Healy III
Global Industry Segment Leader, Welding, Teradyne - Universal Robtos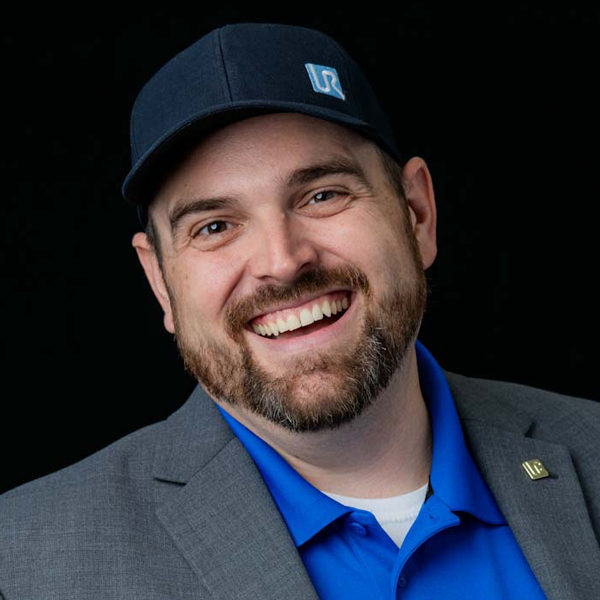 Will Healy III is enthusiastic about manufacturing, technology and workforce development. A Purdue University mechanical engineer who loves to share his passion for automation, Will is a leader at Universal Robots and with the Advanced Manufacturing Industry Partnership (AMIP) in Cincinnati. He speaks from personal experience about people-centric technology investments, managing culture change in organizations, bridging the manufacturing skills gap and creating value through automation. With more than 16 years of experience in a variety of industries including assembly, welding and stamping, Will is published and quoted in various trade magazines and has presented internationally at a variety of industry conferences. Follow Will on YouTube, Twitter and LinkedIn with the handle WillAutomate.
---
Lloyd Hundley
VP/Lab Director, Tower Metalworking Fluids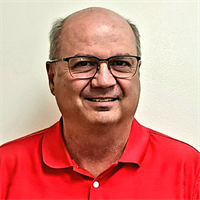 Lloyd Hundley is the vice president and laboratory director of Tower Metalworking Fluids. He has devoted his 40-year career to the development of quality, differentiated chemical products with performance and worker safety as a primary formulation focus. This work has enabled thousands of companies to improve both their process performance and their employee experience.
---
Aravind Jonnalagadda
CTO and Co-founder, Synergy Additive Manufacturing LLC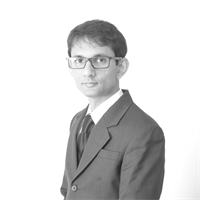 Aravind Jonnalagadda (AJ) is the CTO and co-founder of Synergy Additive Manufacturing LLC. AJ holds a master's degree in Mechanical Engineering from the University of Houston and has more than 20 years of experience in the field of high-power laser material processing. His team focuses on laser heat treating and additive manufacturing technologies with an emphasis on providing reliable and cost-effective solutions to challenging production issues.
---
Dan Krug
GM & VP of Talent, NUCOR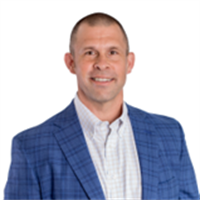 Dan Krug joined Nucor in August 2002 as director of human resources and became general manager of human resources in 2013. In September 2016, Dan was appointed to the newly created position of general manager, digital innovation, where he was responsible for business intelligence and B2B applications. In 2019, Dan assumed additional responsibility for the Information Technology function before leading both Information & Digital Technology and Nucor's Talent Strategy in 2020. In March 2022, Dan relinquished his IT & Digital Technology responsibilities so that he could focus solely on Nucor's Talent strategy.
Prior to working for Nucor, Dan was vice president of human resources for Oldcastle, Inc., a multi-billion-dollar subsidiary of CHR, plc, a Global 500 Irish-based building materials conglomerate. Prior to Oldcastle, Dan worked for Burlington Industries in human resources and operations roles in four of Burlington's operating facilities before serving as director of human resources for Burlington's House Division.
Dan received an undergraduate degree in Industrial Relations from the University of North Carolina at Chapel Hill and earned an MBA from Virginia Tech.
---
Will Rungaitis
Territory Manager, Unist, Inc.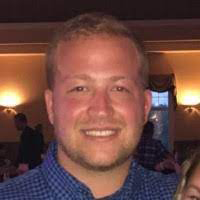 Will Rungaitis is the territory manager at Unist, Inc., focused on the metalforming market. He currently manages the markets and territories across the United States and Canada. Will's focus is helping metal stamping and rollforming customers to meet their lubricant-application needs, recommending solutions that reduce manufacturing costs while increasing productivity.
---
Peter Ulintz
Technical Director, Precision Metalforming Association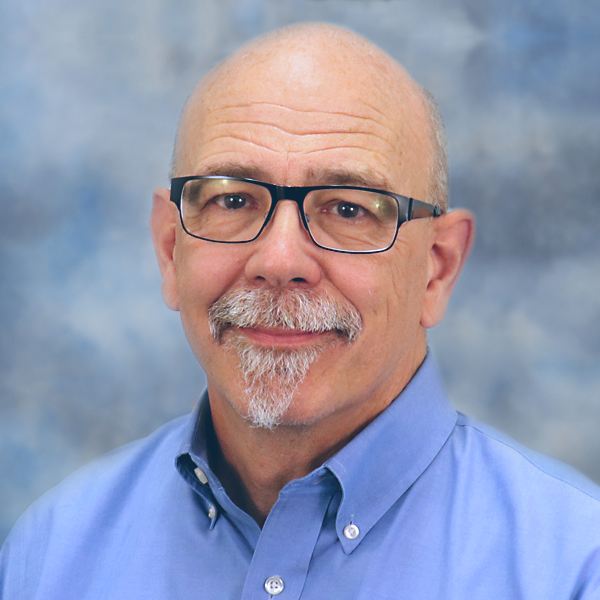 Peter Ulintz worked in the metal stamping and tool and die industries for 37 years prior to joining PMA in 2015 as technical director. His background includes tool and die making, die processing and design, engineering management, and product development. Peter speaks regularly at PMA technical seminars and conferences. He is past president of the North American Deep Drawing Research Group, and authors the Tooling by Design column in MetalForming magazine.
---
Patrick Vicars
Industrial Sales Manager, CLS, Amsoil Industrial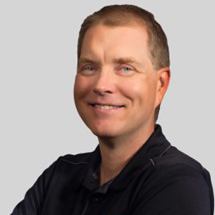 Patrick Vicars, industrial sales manager, CLS, has 28 years of experience supporting improved reliability and tremendous cost reductions through sustainable-lubrication programs in a diverse number of industries including, but not limited to, manufacturing, plastics, metals and oil-field. He specializes in and routinely supports major automakers with their lubrication needs.
---
---