Management Development Academy
Speakers
Jeoff Burris
Founder & Principal, Advanced Purchasing Dynamics

With 20 years of specialized experience in the automotive industry, Jeoff Burris is a purchasing expert who possesses the detailed knowledge necessary to transform an underperforming organization into a world-class leader. Burris, a noted team builder, led his purchasing staffs at Ford Motor Company, Metaldyne and Intier Automotive Seating to successful records of substantially increased savings. With a career path that has taken him from post-college days as a production supervisor to the executive boardroom as a Chief Procurement Officer and General Manager of a P&L Group, Jeoff understands the nuances of automotive industry purchasing. Also a proven global manager, he can be credited with establishing and running profitable facilities and joint ventures in India, Korea and Mexico.
An active alumna, Jeoff earned his bachelor's of science in Supervision at Purdue University and received an MBA in Operations from Indiana University. Involved in the industry community, he served a three-year term as a board member of the Michigan Manufacturing Technology Council and participated in the 51st Manufacturer's Alliance Conference on Business and Economics. A key speaker at the 2004 Original Equipment Supplier Association (OESA) Chief Procurement Officer Council, Jeoff presented a discussion on global souring to industry peers.
Throughout his decades spent studying and mastering the ever-evolving field of purchasing, Jeoff has always sought solutions in his pursuit of optimization. This drive to improve processes frequently leads to the implementation of new information technology. Ford Purchasing Executive Management recognized these strengths when they selected Jeoff to lead the effort to commonize North American and European purchasing practices and systems across 10 operating groups.
---
Harold Cavallaro
Principal/Owner, CavCo Management Partners

Harold Cavallaro is the founder and principal of CavCo Management Partners. He provides leadership for his team of business consultants to ensure the delivery of solutions that leverage advanced manufacturing performance improvement concepts and methodologies, such as Lean Manufacturing, Synchronous Management and Six Sigma. He has more than 35 years of experience in manufacturing, including mechanical design, materials and supply chain management, strategic planning and business models, and systems design.
Cavallaro received his education from Norwalk State Technical College, the University of Bridgeport and Charter Oak State College in Mechanical and Manufacturing Engineering. He is also the co-author of these books – Regaining Competitiveness – Putting The Goal to Work, Theory H.O.W. – How Organizations Could Work and Theory H.O.W. To Workbook.
---
Mark de Roo
President, Keystone Coaching & Consulting, LLC

Mark de Roo is President of Keystone Coaching & Consulting, LLC where he serves as an executive and leadership development coach. He assists key and emerging leaders and their organizations increase their capacity to take action on those things that will make a positive difference for their lives, their careers, and their organizations.
His professional background includes more than 20 years in human resources positions in manufacturing and service industries, including positions with Herman Miller, Inc., Trans-Matic Manufacturing, Co., and Manpower, Inc. He earned a Master's degree in Counseling from Western Michigan University, a Bachelor's degree from Hope College, plus additional study in Emotional Intelligence at the Weatherhead School for Management. He holds the designation of Senior Professional in Human Resources (SPHR) and is a graduate of Corporate Coach University. He also earned the designation of Associate Professional Coach from the International Coach Federation.
---
Sylvia James
Senior Human Resources Manager, Pridgeon & Clay, Inc.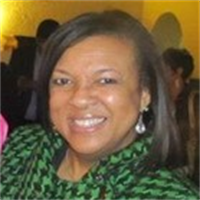 Sylvia James is an experienced human resources leader who serves as a partner to the VP of human resources, VP of manufacturing, and the general manager of operations for Pridgeon and Clay, Inc., in Grand Rapids, MI. In her role as senior manager, she is responsible for managing the human resources and the health, safety and environmental departments for the manufacturing side of the business. Her areas of responsibilities include staffing, compensation, training and development, employee relations and plant safety. Sylvia also serves as an Adjunct Professor at Cornerstone University, teaching in the Management and Leadership discipline for the Professional & Graduate Studies division. With more than 20 years in human resources, she has held successful leadership careers at Steelcase, Inc., Spectrum Health, and Robert Bosch (BESU), before moving in 2016 to her current role at Pridgeon and Clay, Inc.
Sylvia holds an Associate in Liberal Arts degree from Grand Rapids Community College, a Bachelor's degree (BA) in Organizational Leadership, a Master of Science in Management (MSM) degree, and an MBA from Cornerstone University. Sylvia has been active in various professional and civic organizations over the years. She is most passionate about her appointment, and subsequent election, to a seat on the school board for Kentwood Public Schools; and her past executive board membership with Susan G. Komen (West Michigan Office), where she served two consecutive terms and continues to actively participate in Komen events around the city. She also enjoys serving in ministry at her church.
---
Forrest Large
Training and Development Manager, Kerkstra Precast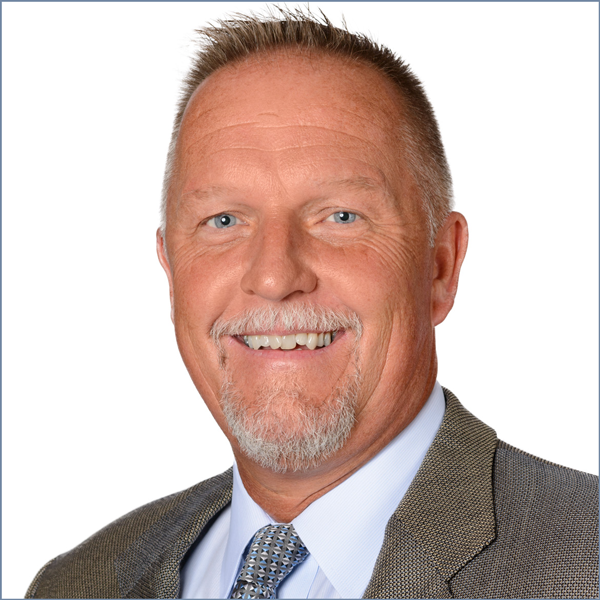 Forrest Large is an enthusiastic training and development professional with more than 25 years of experience in the business of learning. He has held global leadership positions within Fortune 100 organizations, as well as establishing his own team and leadership development consulting firm. His areas of expertise include curriculum design, adult learning theory, team facilitation and leadership development. With a background in operations and manufacturing, Forrest utilizes a style focused on relationship building, action learning, measureable results, and bottom-line impact.
Forrest received his undergraduate degree from Eastern Washington University, and a master's degree in Management from Aquinas College. He is a member of ASTD, AMA, ISPI, and an Achieve Global certified trainer. He has conducted training sessions throughout the world and for numerous organizations, including Kid's Hope USA, Adoption Associates, The Holland Chamber of Commerce, and the U.S. House of Representatives.
Forrest resides in Hudsonville, MI with his wife, Jennifer, five children and four grandchildren.
---
Charles Oshurak
Partner, Cohen & Company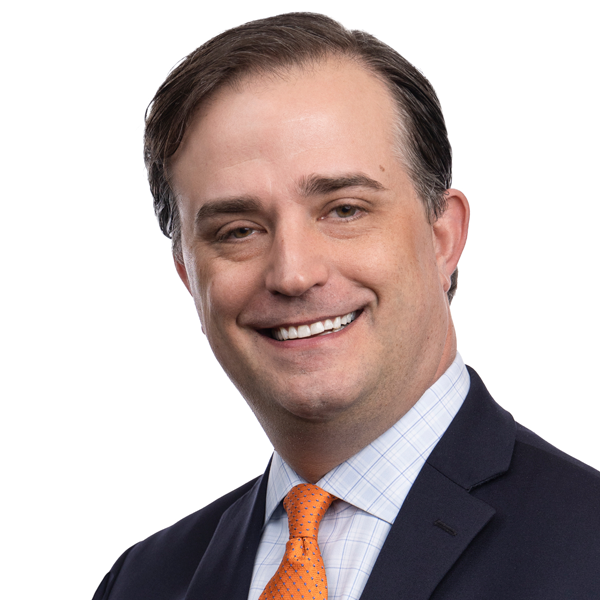 Since beginning his public accounting career in 1999, Chuck has provided specialized accounting, assurance and advisory services to clients in the public and privately held sectors with operations in the United States and overseas. He has experience working with complex clients on diverse projects, including those related to accounting research and financial reporting, due diligence, forensic investigations and process improvements within multiple internal control environments and structures, including Sarbanes-Oxley Act compliance projects. Chuck frequently conducts technical accounting research on auditing, accounting and financial or regulatory reporting matters, including assisting clients in addressing responses to SEC comment letters and other regulatory matters. His background spans a variety of industries, including manufacturing, retail, distribution, trucking, construction, oil and gas, energy, higher education, not-for-profits and companies with employee benefit plans.
---
Damaris Patterson Price
Principal, Working River Leadership Conuslting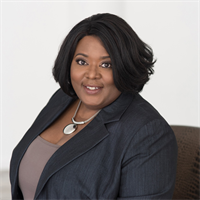 Damaris Patterson Price is the principal of Working River Leadership Consulting, a northeast Ohio talent development boutique that designs and delivers business-to-business (B2B) and business-to-consumer (B2C) coaching, consulting, and learning products to grow the leader craft, career, managerial, and diversity, equity, and inclusion confidence and competencies of an organization's most powerful asset: its leaders.
A seasoned professional, Damaris Patterson Price has provided development services to leaders in six countries: the United States, Canada, the United Kingdom, India, Spain, and Germany. Her work is the product of nearly 30 years in people development, specifically the readiness of leadership talent for next-level roles. Informed by her experience in coaching and managing leaders, Damaris has developed solutions that have been effectively applied by a broad spectrum of people in corporate retail, commercial real estate, chemical labs, federal agencies, financial and insurance services, marketing and public relations, higher education and independent school administrations, senior living organizations, museum and library systems, technology firms, nonprofit agencies, specialty foods, manufacturing, foundations, industry and professional associations, corporate boards, law firms, managing physician cohorts, and large hospital systems.
---
Lisa Ryan
Owner, Grategy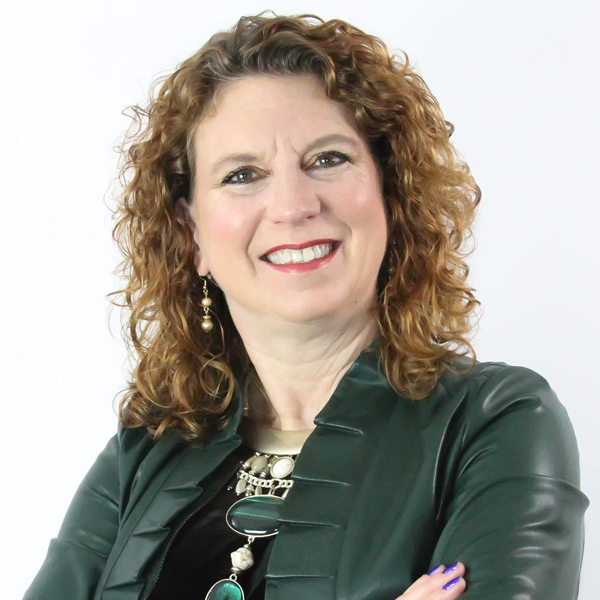 Lisa Ryan is owner and chief appreciation strategist at Grategy, Cleveland, OH. She works primarily with manufacturers to help them keep their top talent from becoming someone else's. After spending 13 years in industry, including seven years in the welding industry (and yes, she does weld), Ryan developed a process to attract, recognize and retain employees that works.
Ryan received her MBA from Cleveland State University and is past-president of the National Speakers Association, Ohio chapter. She has served on many other boards including those of The American Welding Society, Association for Equipment Manufacturing Professionals, and Toastmasters International.
---
Ashleigh Walters
President, Onex Inc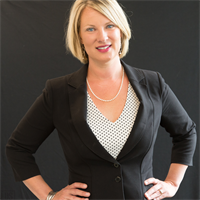 Ashleigh Walters is the president of Onex, an employee-owned business operating for more than 54 years in Erie, PA. Onex designs, services and manufactures high-temperature industrial furnaces. When Ashleigh assumed the general manager role in 2013, the company had lost sight of its mission and family-centric core values. Today, Onex's mission is to Make Things Better: Empowered Employees, Happy Clients, Thriving Communities. Ashleigh holds a B.S. in Chemical Engineering from Auburn University. She is Chairman of the Board of Directions for Northwest Industrial Resource Center (a Manufacturing Extension Partnership) as well as Vice President/Director of Aspire Casualty, a reinsurance company. Ashleigh is the author of Leading with Grit and Grace: A Journey of Organizational Culture Change. She regularly shares her story with other leaders, encouraging them to "make things better" by improving processes and creating a people-centric organizational culture.
---
Kit Welchlin
President, Welchlin Communication Strategies

A born public speaker and trainer, Kit Welchlin began public speaking at the age of 9 in 4-H. By 16, he was organizing and facilitating presentations on leadership, citizenship, community service and motivation for the 4-H and Future Farmers of America.
Kit Welchlin purchased his first manufacturing company at age 21, and by 26 was CEO and Chairman of the Board of three manufacturing companies in three states. He's been an instructor with the Minnesota State Colleges and Universities, where he has been repeatedly nominated Outstanding Faculty. Kit was a full-time faculty member at Mankato State University where he received the Teaching Excellence Award and he also taught 10 years at Metropolitan State University where he was recognized as an outstanding faculty member. Kit is also a Professional Member of the National Speakers Association.
Kit has a B.S. Degree in Speech Communication, Business Administration and Political Science. He earned an M.A. Degree in Speech Communication and Business Administration.
Often described as "high energy" and "entertaining," Kit Welchlin weaves his special blend of practical business communication strategies with his sense of humor that enhances the listeners' personal and professional lives.
Because Kit's goal is for each presentation to feel like a personal experience for the audience, he often customizes his content, sharing proven methods and techniques that are truly relevant. This approach has helped him earn the respect and appreciation of audiences for 20 years across a wide variety of organizations.

---
---